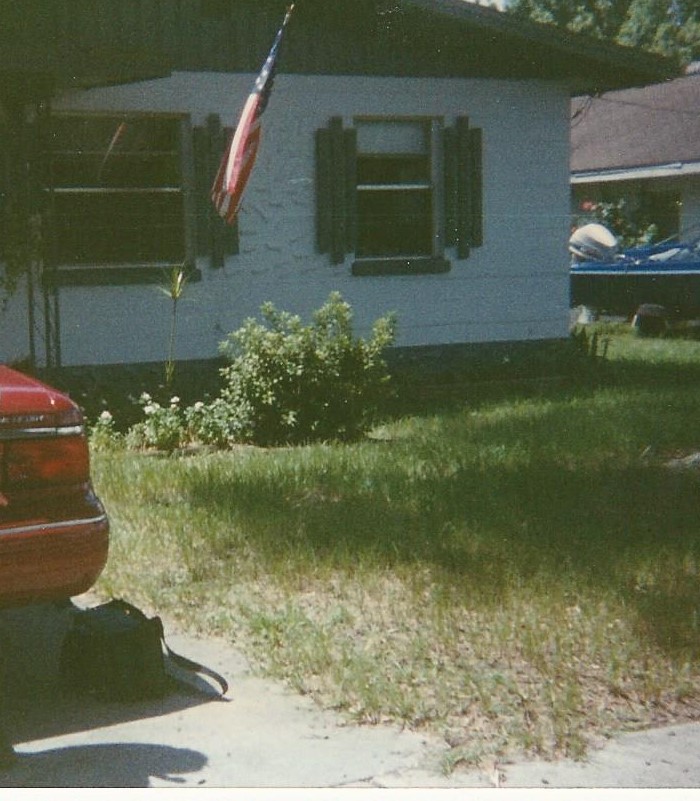 Auburndale_Florida_Home
Well I arrived in Auburndale in April 1992 . Thank you to to a dear friend who drove me , car, and truck 3 full times.


To know I would be warm and happy was so important to me. I waited almost 7 or so years for divorce settlement to finally be settled. So for the next 12 years life will unfold for me in Auburndale, Florida. Amen !


First things first was to get a washing machine connected. Richard drove me to Winter Haven, to Sear's Roebuck Roebuck and picked out machine. It was delivered 2 days later.


Richard helped me set up house as best we could, then I drove him to Orlando Airport, and he flew back to , Maine.

Little did we know he would come right back down to pick me up with furniture and all. My next door neighbor was a trucker and slept in days when he was home.

I had a dog named Ugh and he continually barked and man called Police on me and dog. Not only that he kept opening gate so Ugh would run away. I thought the heck with this deal, so back to Maine I went, but in about two weeks I got official letter from Polk County Registry that said if I did not get back to my home I would loose the Homestead Exemption on it, which taxes would of went sky high.

So back to Auburndale, Florida Richard drove me. He flew back home once he had me in house. Nothing ever went easy, but I survived.

As it turns our the truck driver moved and sold his house. But my church had gotten together and bought a fence to put up so trucker could not let dog loose,.


For work to keep going I did many things. From Serving food, In home Care for families, and cashier and stocker in convenience stores.
----------------------------------------------------
My first job was at Walt Disney World; After extensive training in how to relate to public , and exceed their expectations. They sent me to housekeeping in a resort.

The job was fantastic and I loved it. Though I never got any tips for what ever reasons. There were problems though with it being to difficult for me, they gave me way to many rooms.

Then when I got out of work one day I had a flat tire on my car. They had teams to send to fix tires but I had to wait 3 hours before they got to my car. I had to sit in restaurant and wait, but I went and waited in my car. To say the least I was exhausted and never went back to Disney World as a worker.

Well to say the least the Majik Market was set at an inter-section of roadways. One road went all around Lake Ariana, and the other went off into orchards and to Lake Alfred. This set the store up for robberies,. After second robbery I quit store and never went back. But thank God the police toured frequently, and caught second robbers red handed.

So then I took care of a Mrs. Page, they lived in secure gated development in Lake Alfred. Mrs. Page had Advanced Alzheimer's and her hubby had locks on every door so she could not get out and get lost. They lived on golf course, and she had got out on course several times walking all over. Everyone know them and her, and they would bring her home.

Everything went well for months. But hubby had bought a cake home for my birthday to have for desert at supper. But as I was washing dishes after supper in the sink, something made me look up . And in the window Mrs. Page was coming after me with a big butcher knife.

I let out a blood curdling scream and Mr Page came and took knife from her hands, He then took her to calm down, and I got my stuff together, to never return there. When a person becomes dangerous like that they usually have to be locked in a special unit. I still remember that to this day.


Then I worked for Elsie Toune a hospice Cancer patient. She lived in her own home in a special park that was secured,. Her son made sure she was well stocked up. And she had 24 hour care. She had the whole set up and had daily visits by chaplains, nurses, and therapists. Such a lovely family.

I became friends with the family, and for several weeks Elsie was fine, but them her splint in her chest broke the skin, and they fixed it. But Elsie became much worse and nurse and chaplain was there together till Elisie passed. Best part of hospice was they made sure we as caregivers were ok after our patient passed, I loved that.

Well I decided to take a waitress job at Quincy's Family Steak House in Winter Haven. Their restaurant was at main intersection . Eigth Street and Havendale Blvd.on the main drag heading into Winter Haven.

That was a busy job, and sometimes customers were rude and rough. If any complaint boss would move a different waitress to that table. I met a lot of nice people as customers and fellow workers, I loved the job. But the pay was $2.25 an hour and not many tips.

One Sunday after noon we smelled smoke and boss said restaurant was ok. Then we looked out the windows and the motel across the street was on fire. We thought we would have to evacuate customers and all but we did not.

The place had added the new roof over there so the fire spread wildly through that roof area and engulfed the two whole Motels connected, it all burned to the ground. Some firemen were overcome with smoke and were brought to our building to cool down, quite an experience. That motel never rebuilt.

I stayed at Quincy for several months till I needed more money to pay bills. So I started to look for a job with more hours and money......

------------------------------------------------------------------------

I started to net work right away as I had learned over the years from different courses. Always signed for unemployment, and took classes whenever they arose.
The instructors were excellent trainers for work force.

New Beginnings program at Polk Community College.
There were always continuing education being in health care and as First Responder since the 1970's.

I also became a member of two social Dancing Clubs. Lakeland Social Singles and Plant City Strawberry Social Singles. One club had dances on Friday evenings and Strawberry Social Singles had their dances on Saturday Evenings. Then once in a while Bartow Social Singles was attended. Over the years made many good friends.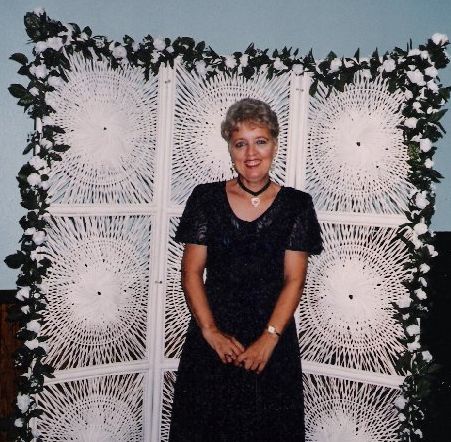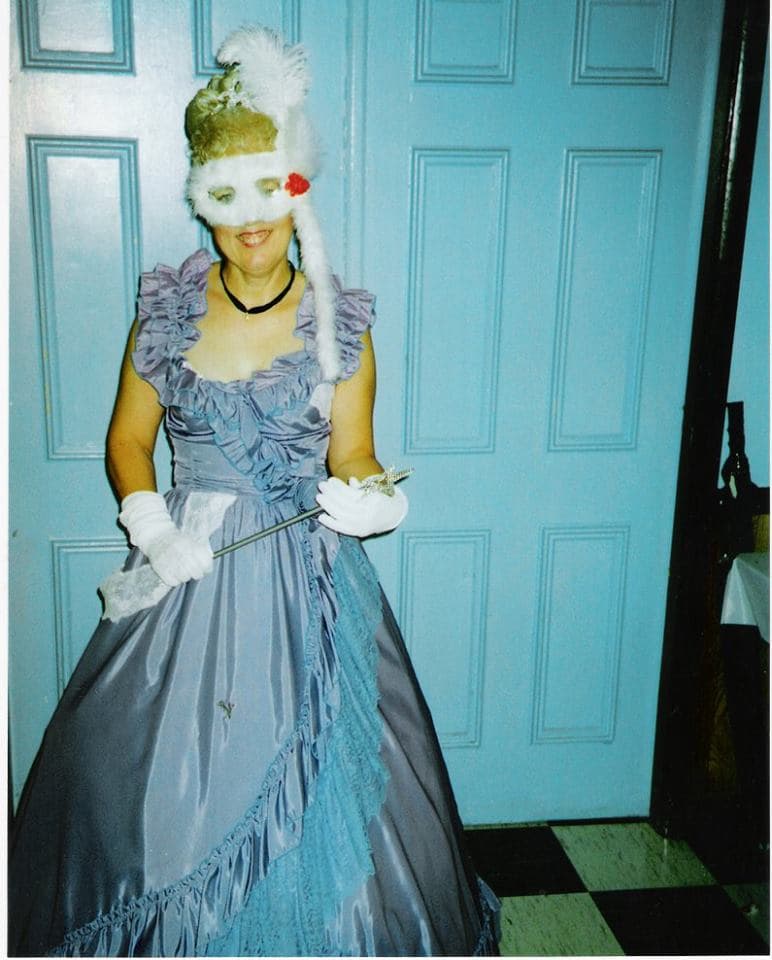 This was Senior Prom Lakeland Socials This was Halloween Costume Party.There was always different deco Schemes to dress for. As Cinderella I won First Place Prize which was a free year membership which was fantastic.


--------------------------------------------------------------------------------------------------------------
I checked the green sheet everyday for new jobs . Finally saw a position for an Activity Assistant at Spring Haven Retirement Community. I applied and got the job, and I loved it. It was part time about 20 hours a week but pay was good. In that field the turn over was fast, so I had work evervday, Here are a few pictures of that job.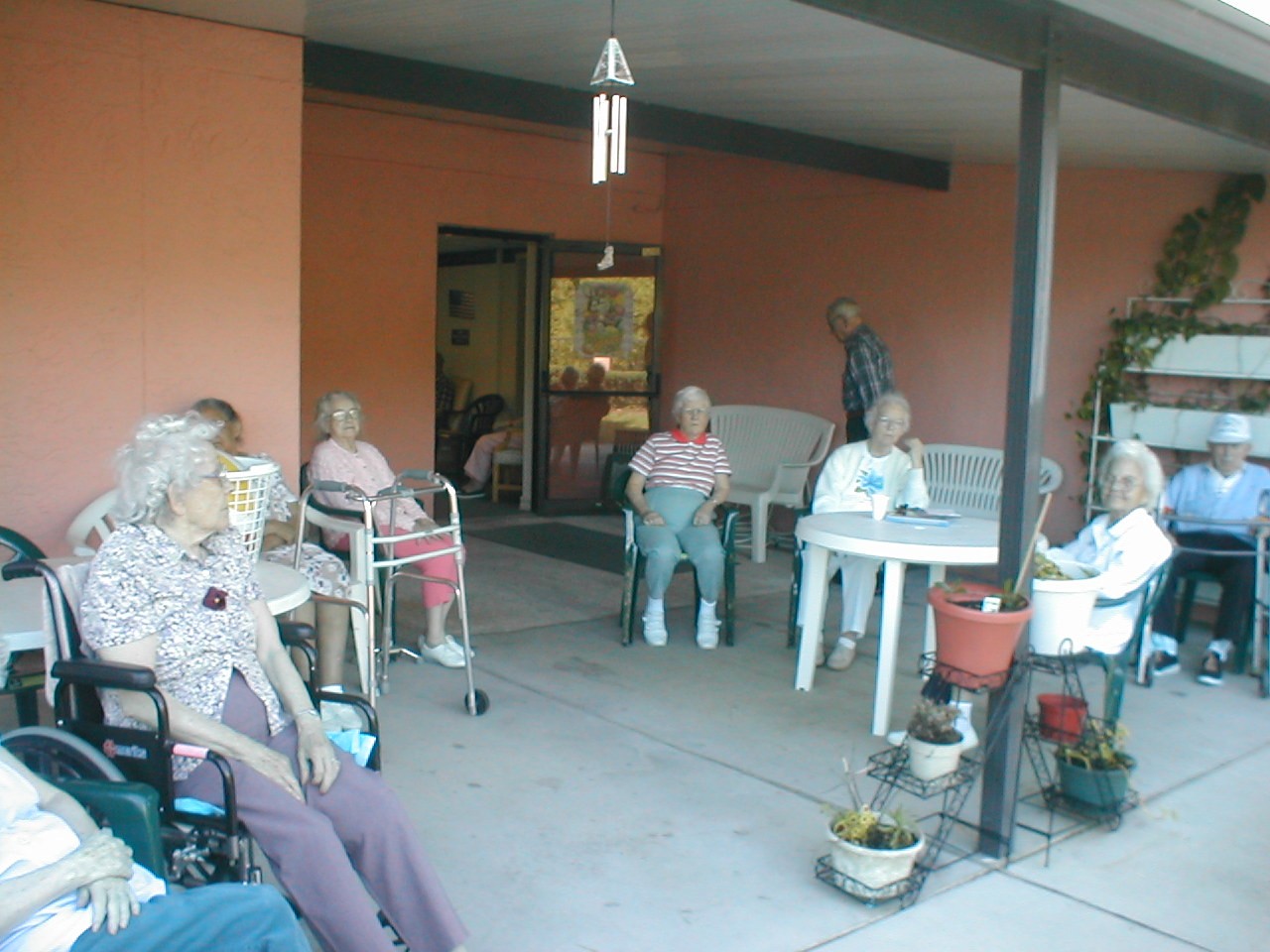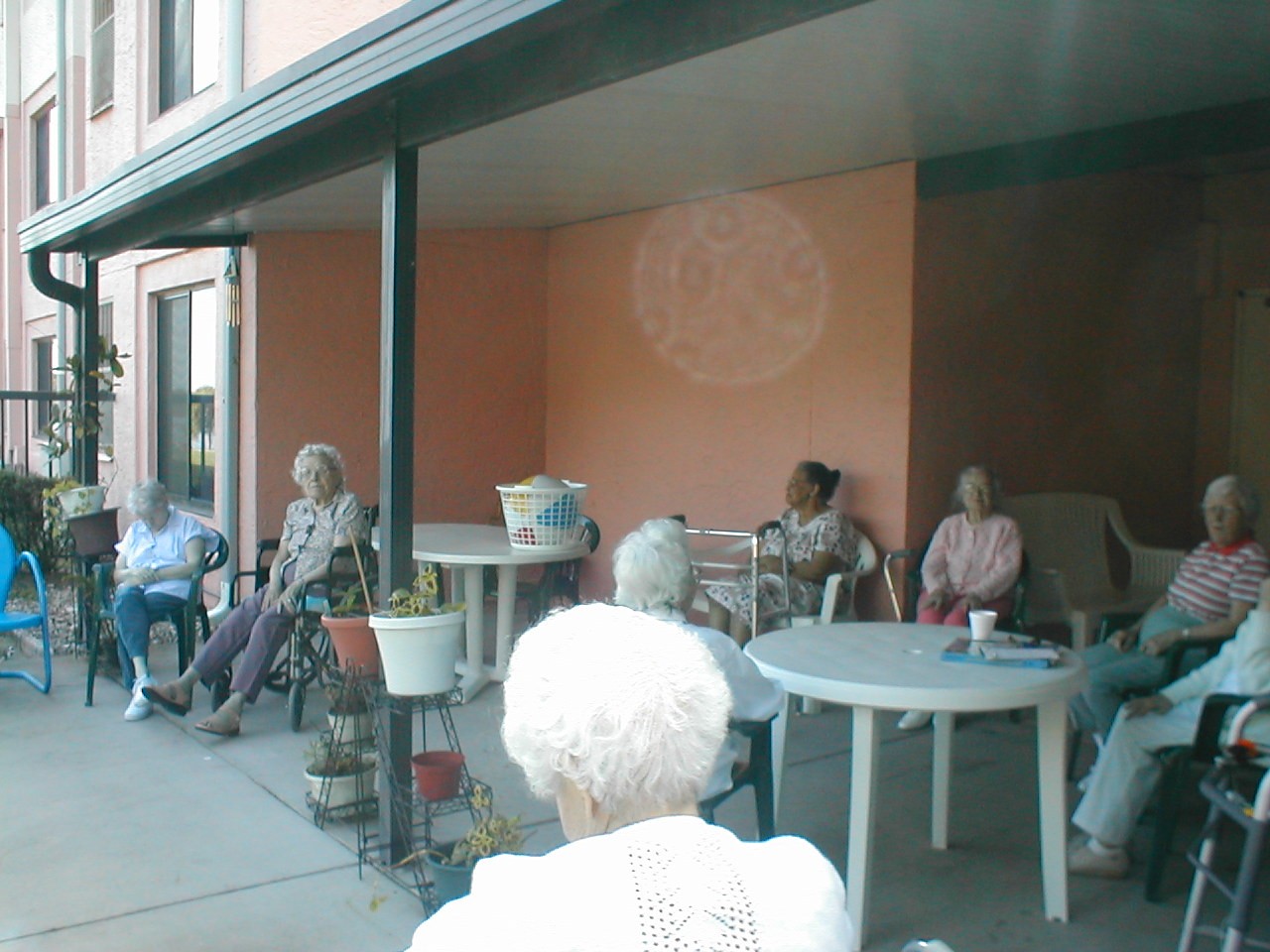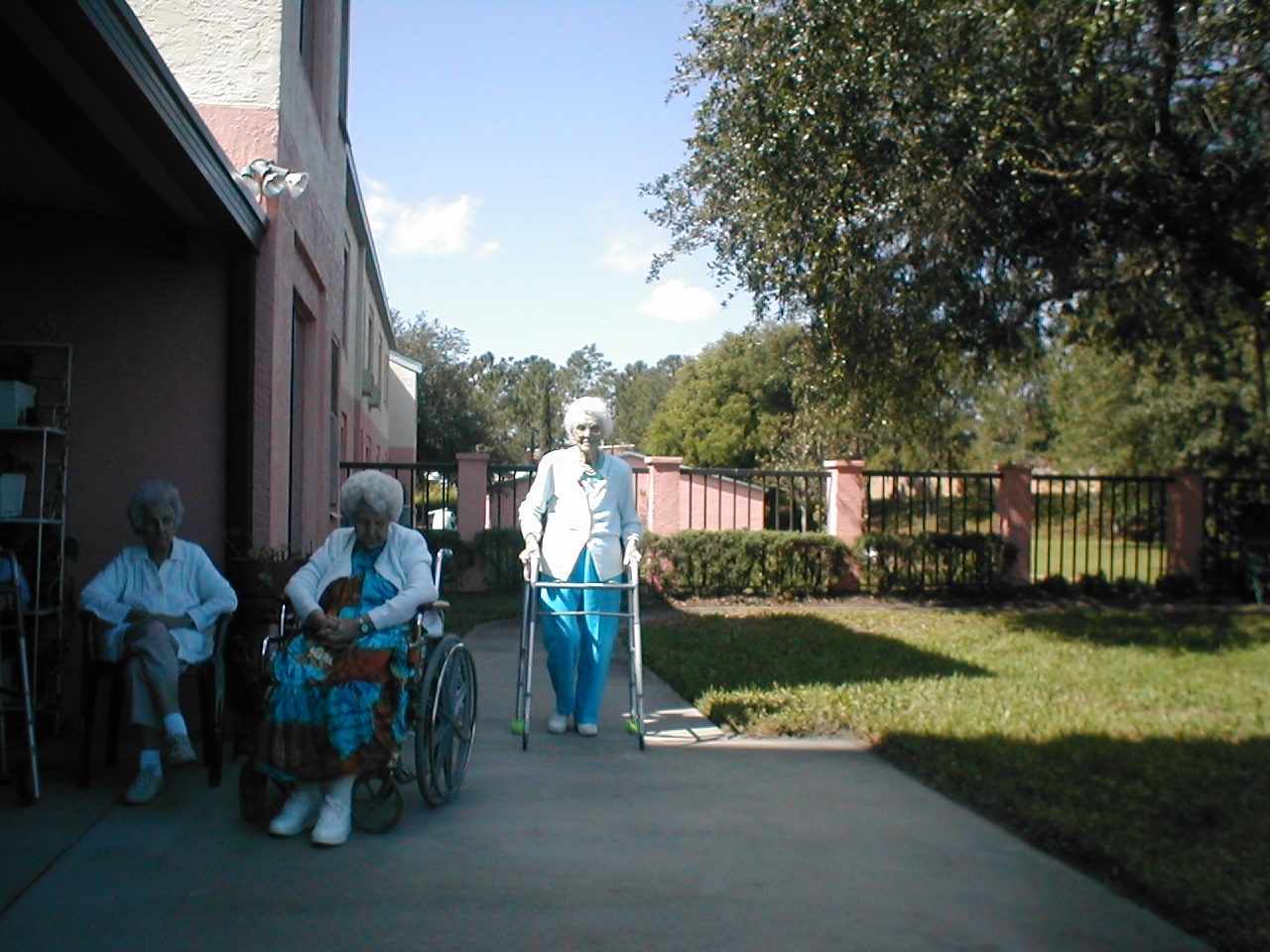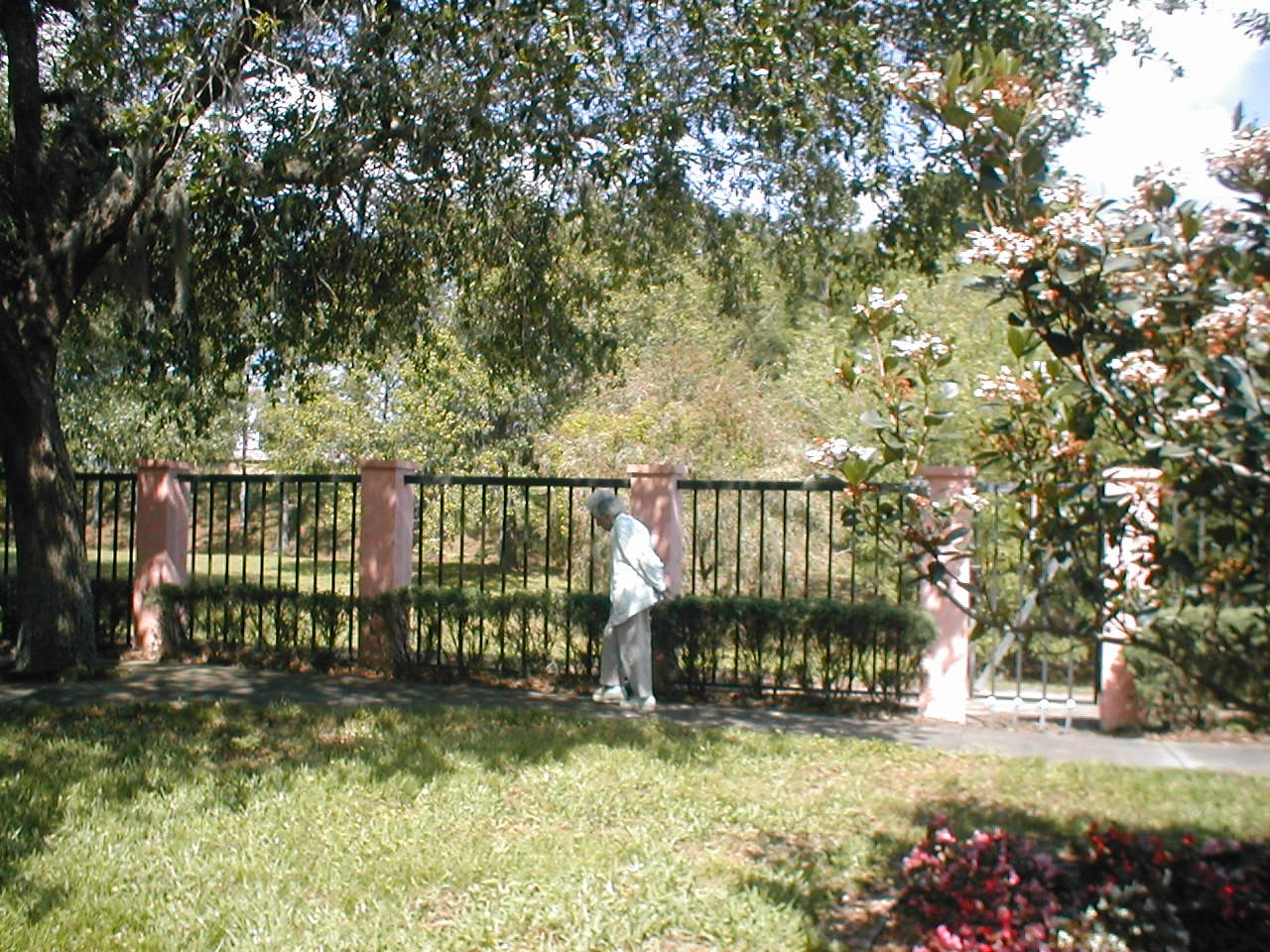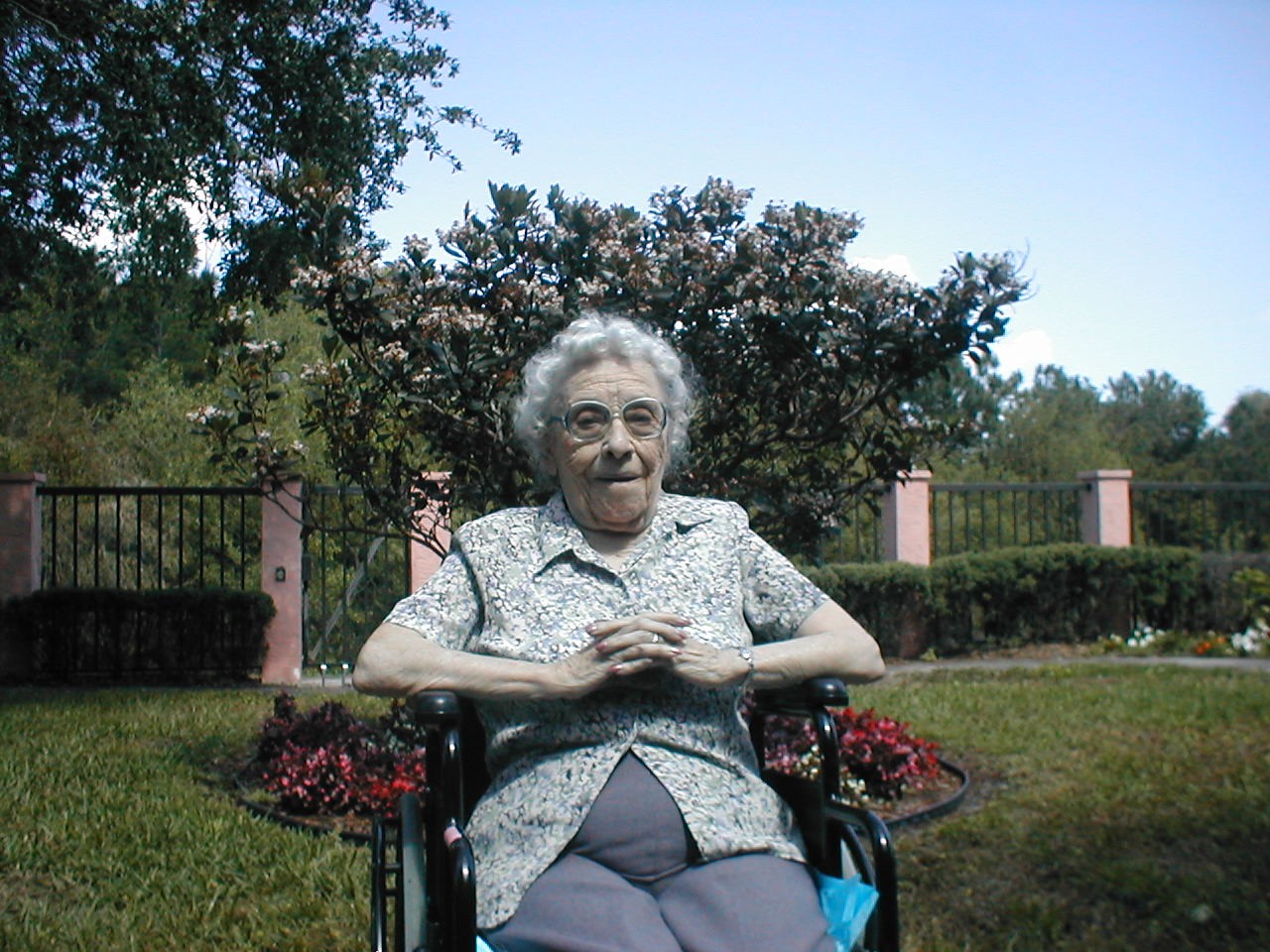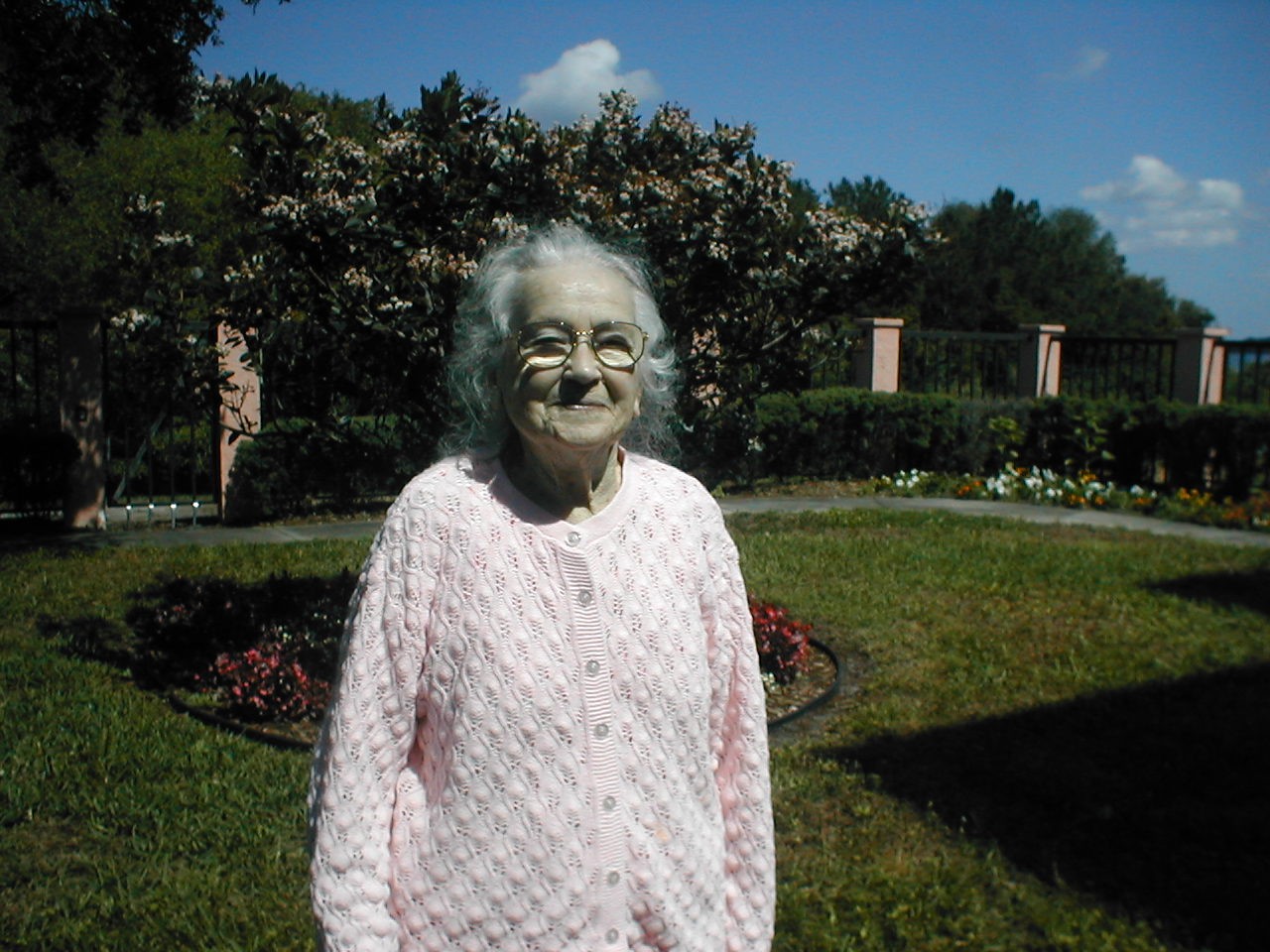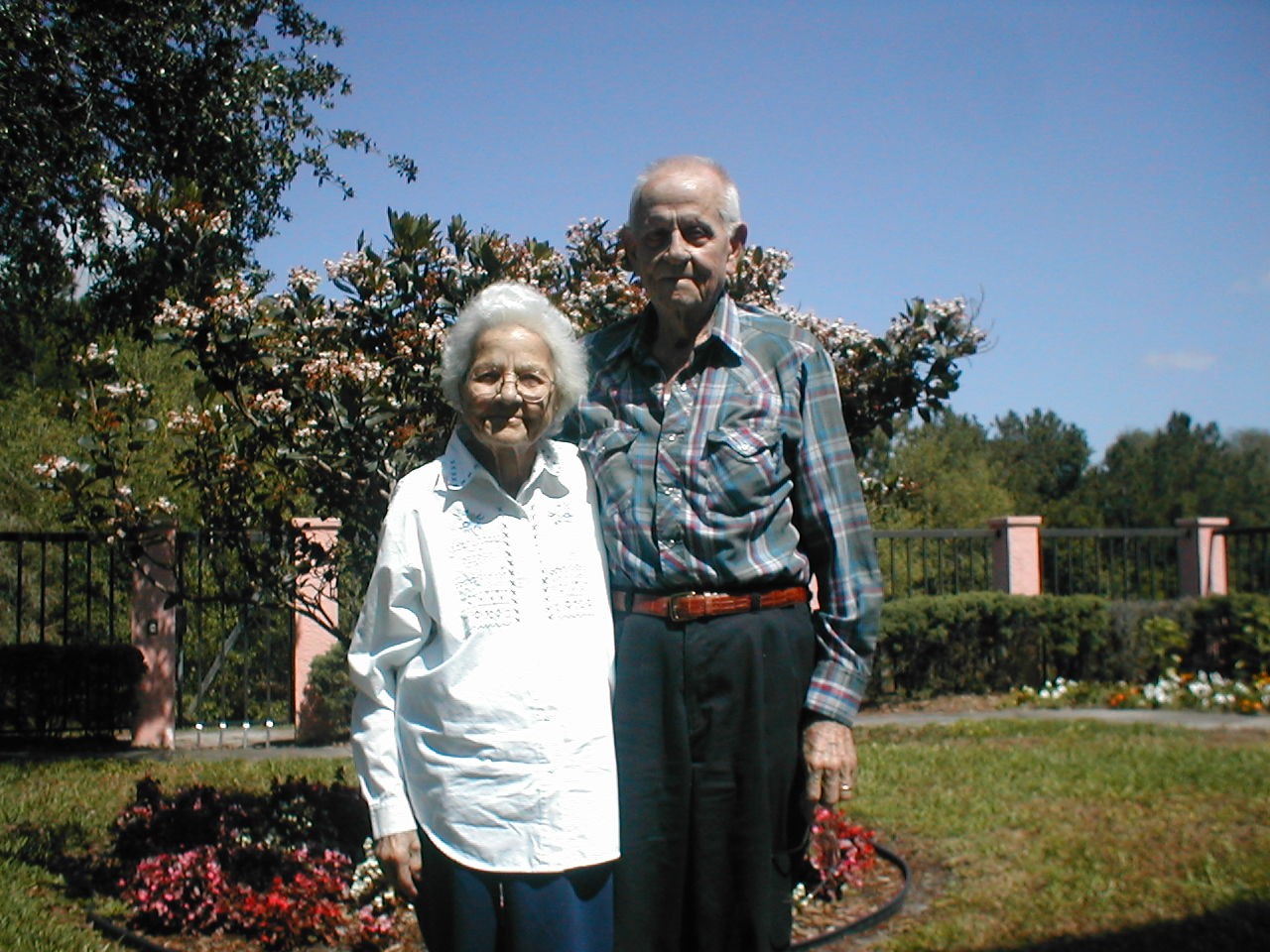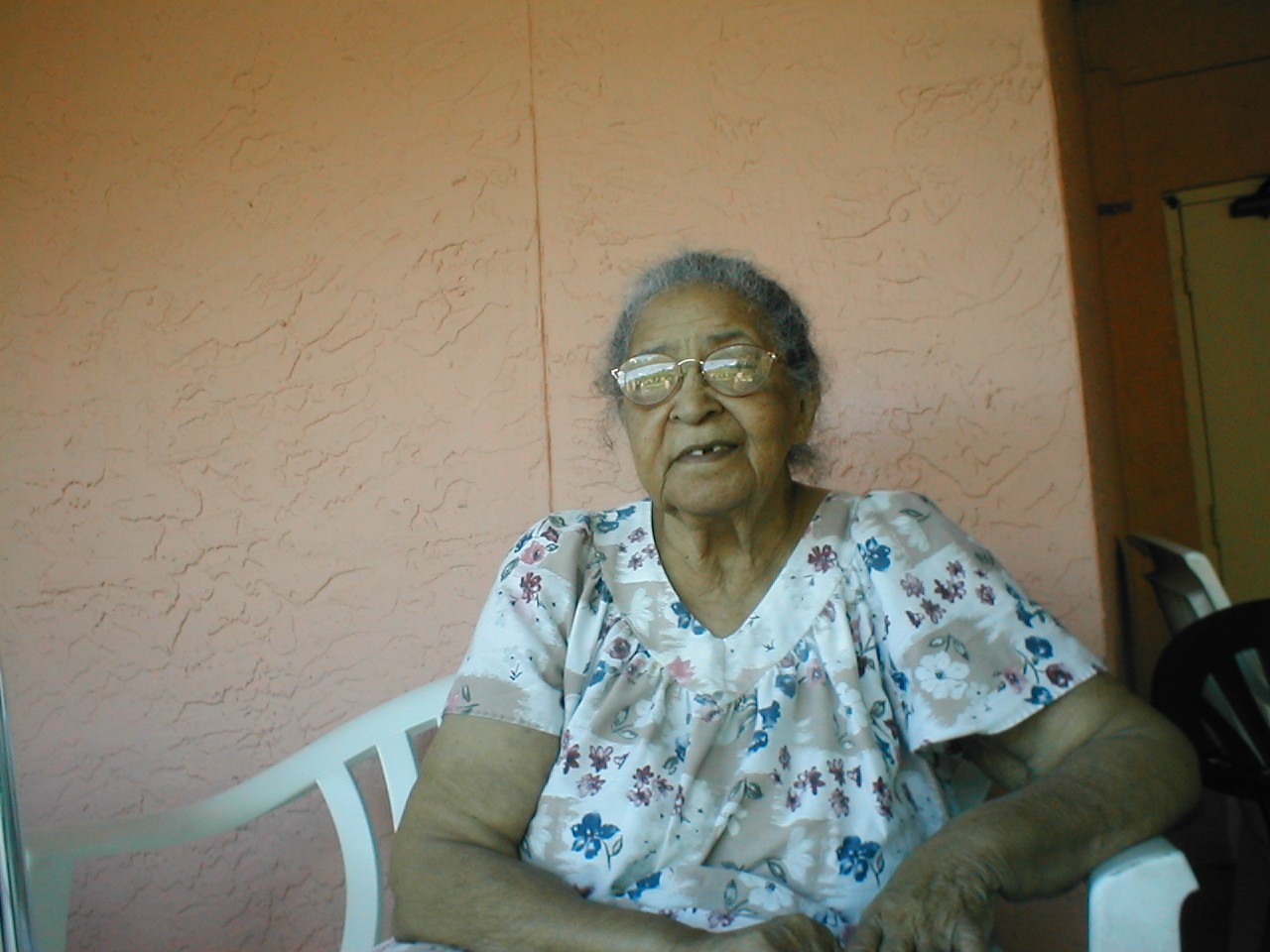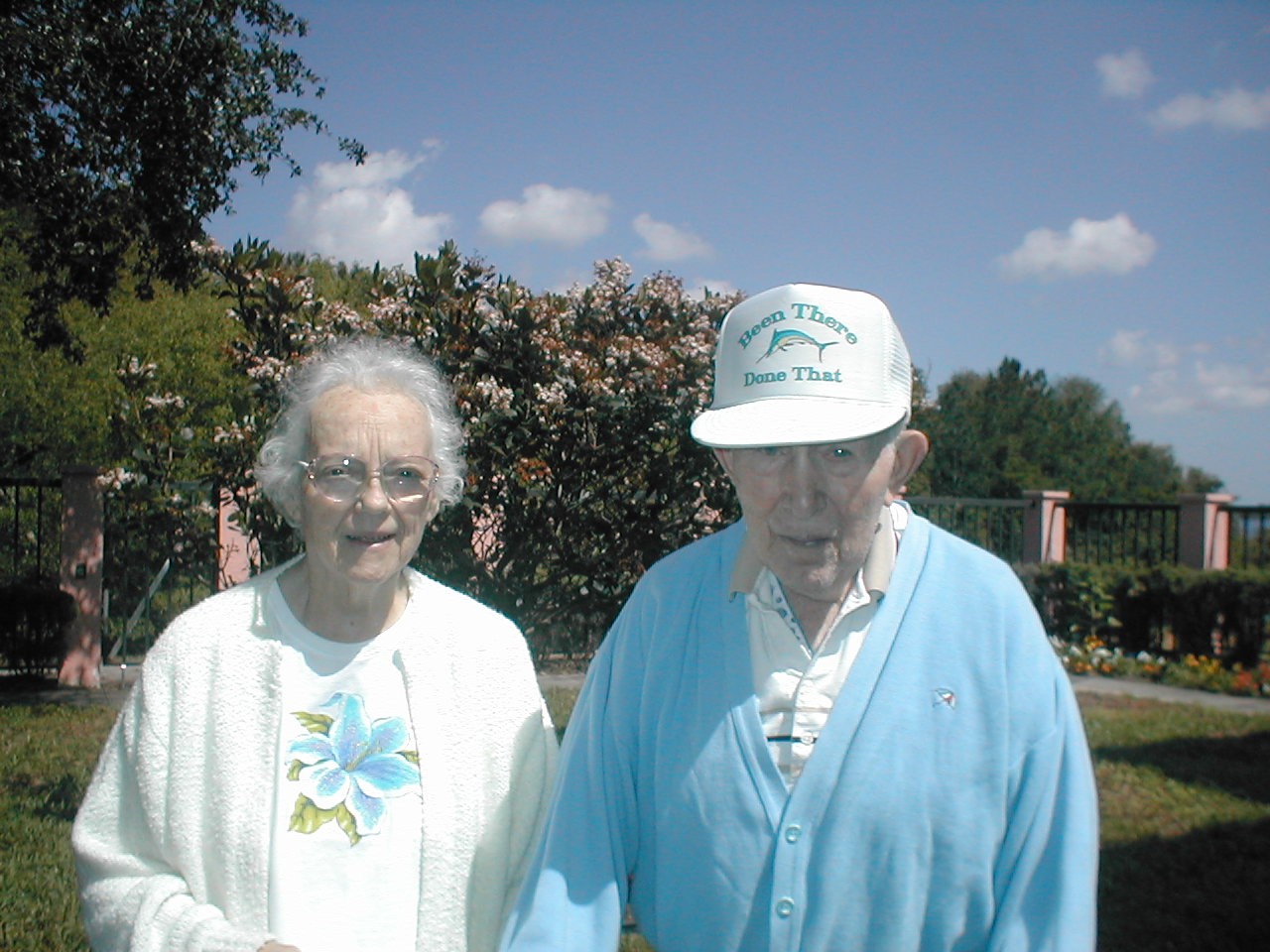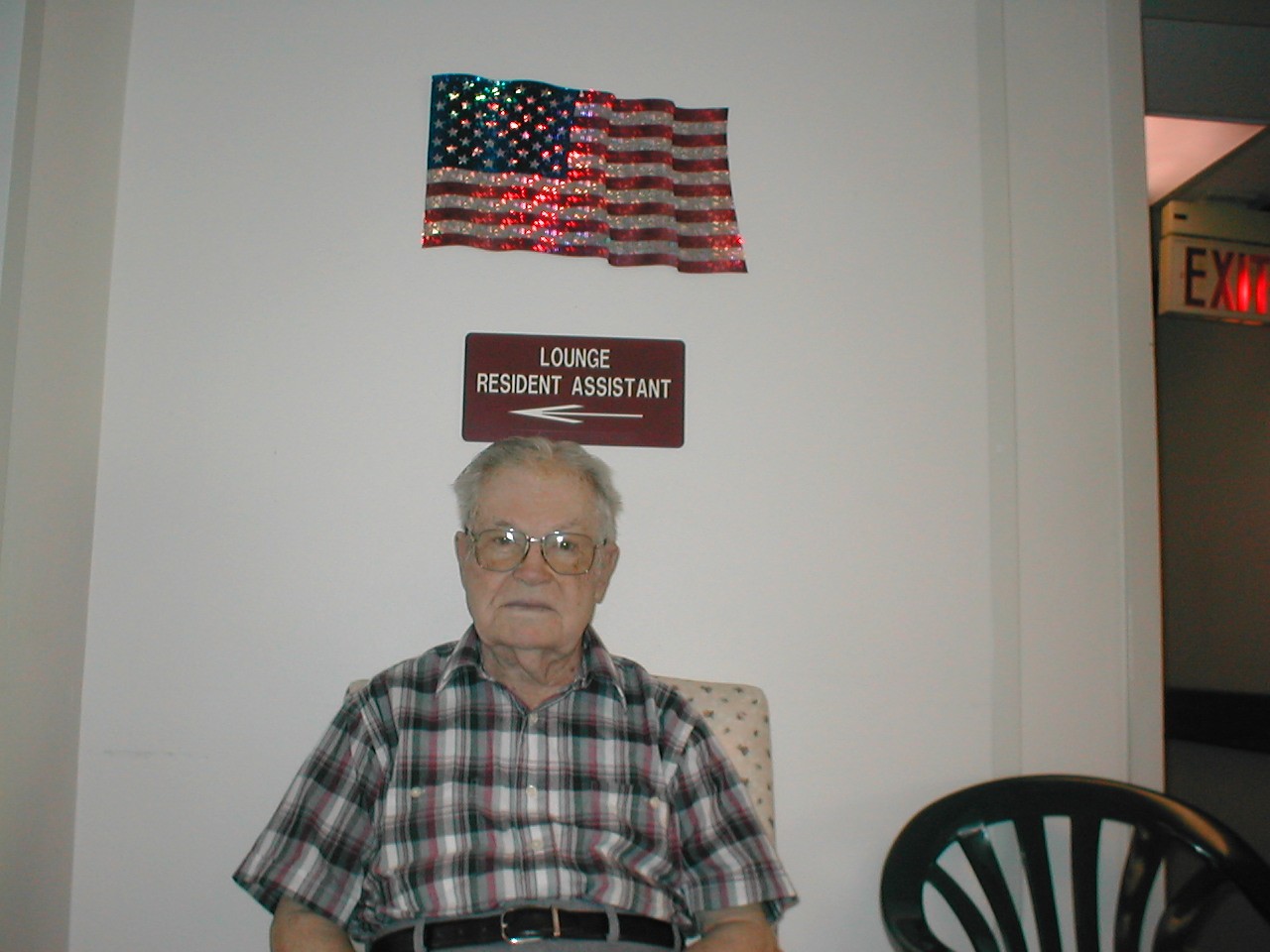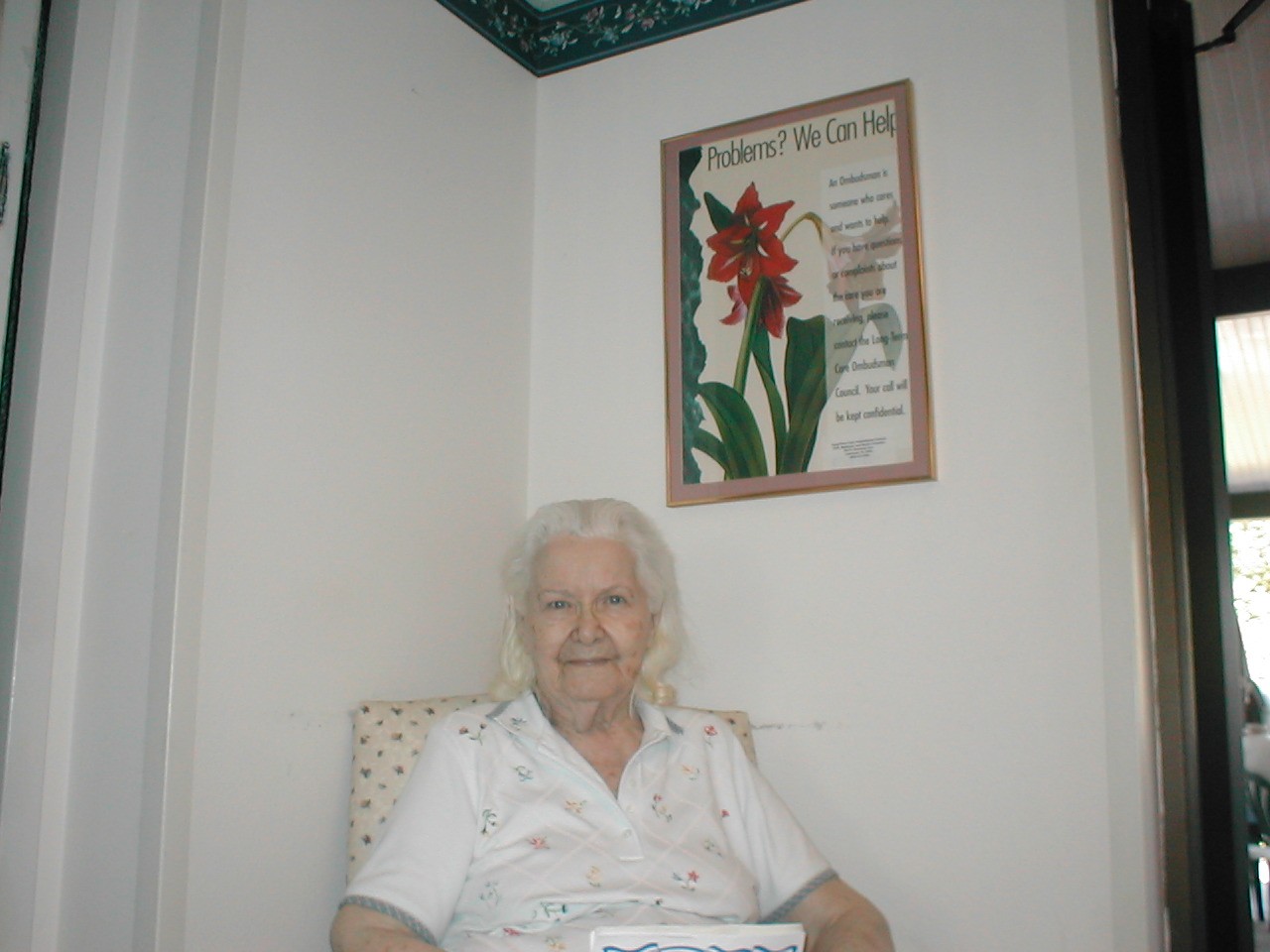 You can see it was a nice place owned by Piazzas from St. Petersburg , FL. This position really showed me where I belonged in the work force to truly be happy.


As always there are moments when you go head to head with something you feel strongly about. I was trained the snacks the kitchen sent up were for the residents, but staff workers thought otherwise. Staff said I was hiding snacks and they were for help not residents. I went to owner, and he went along with his staff for it was hard to keep staff.


So I started checking out green sheet again for another job. I found a private duty taking care of husband and wife four days a week. They lived in their own home in Lake Alfred and owned orchards. They were so very kind to me. I learned their corn bread was cooked in an iron skillet. Chuckle, the first time I cooked it was in oven, they were not happy but ate it.


Their old health care worker returned from up north and they gave her their same position, and I was happy about it. Gave me time to train professionally as Activity Assistant.

----------------------------------------------------------------

---------------------------------------------------------------

In April, 1994 I answered ad for Activity Assistant at
Brandywyne Health Care in Winter. The Activity Director Patricia was from up North. She interviewed me for the position as her Activity Assistant because she knew people from up North had a good work ethic.

Pat was an excellent teacher and loved how I interacted with the residents. All went well, and then I saw a flyer for a program out of Orlando for Activity Assistant Director. I applied and got in, and we all were excellent together for our professor was high quality.

We went on site training in various facilities. Then we even went on a special Alzheimer's walk to make Money for the association. Our Professor asked us many questions. About the day we spent walking around the hughe pond in Orlando, and what we saw.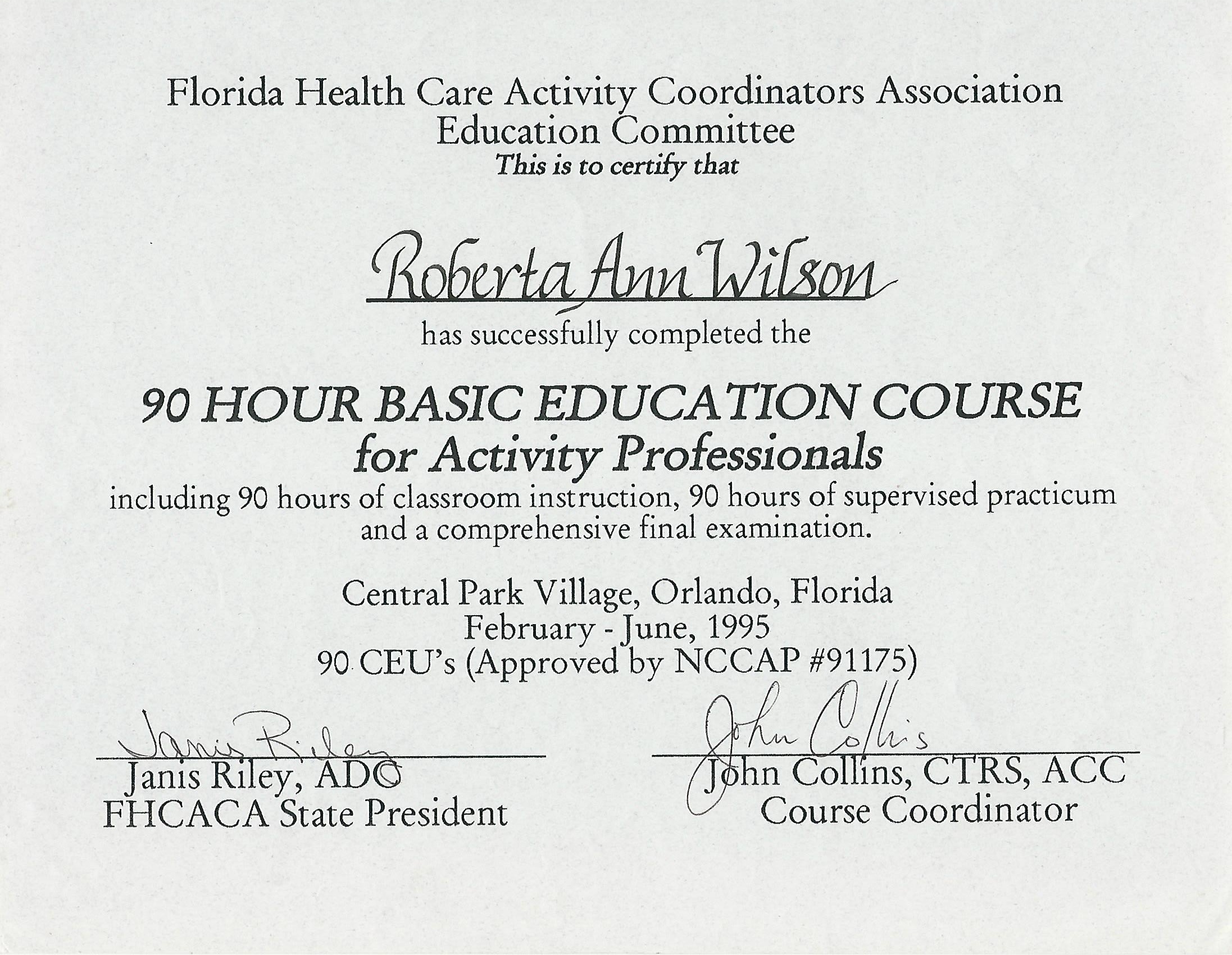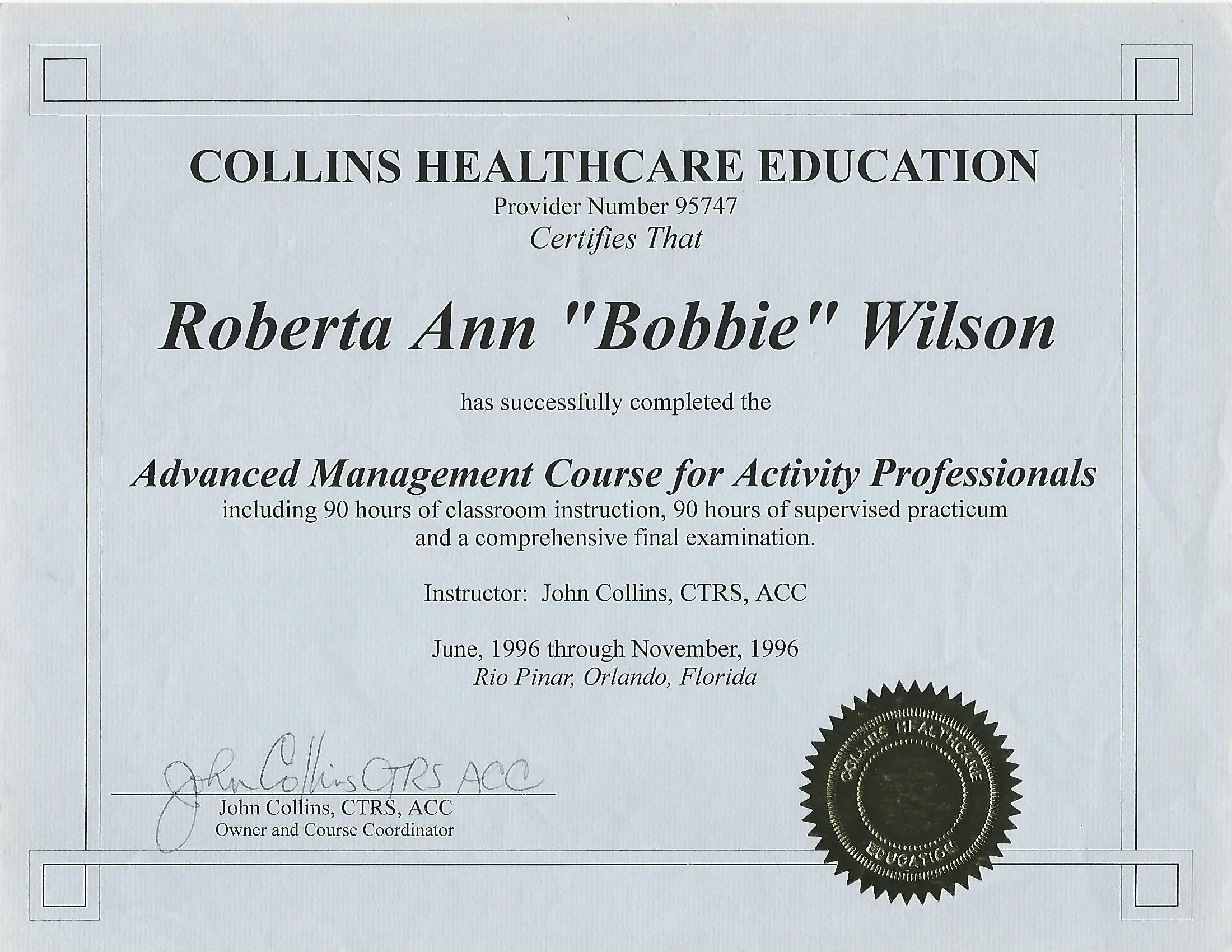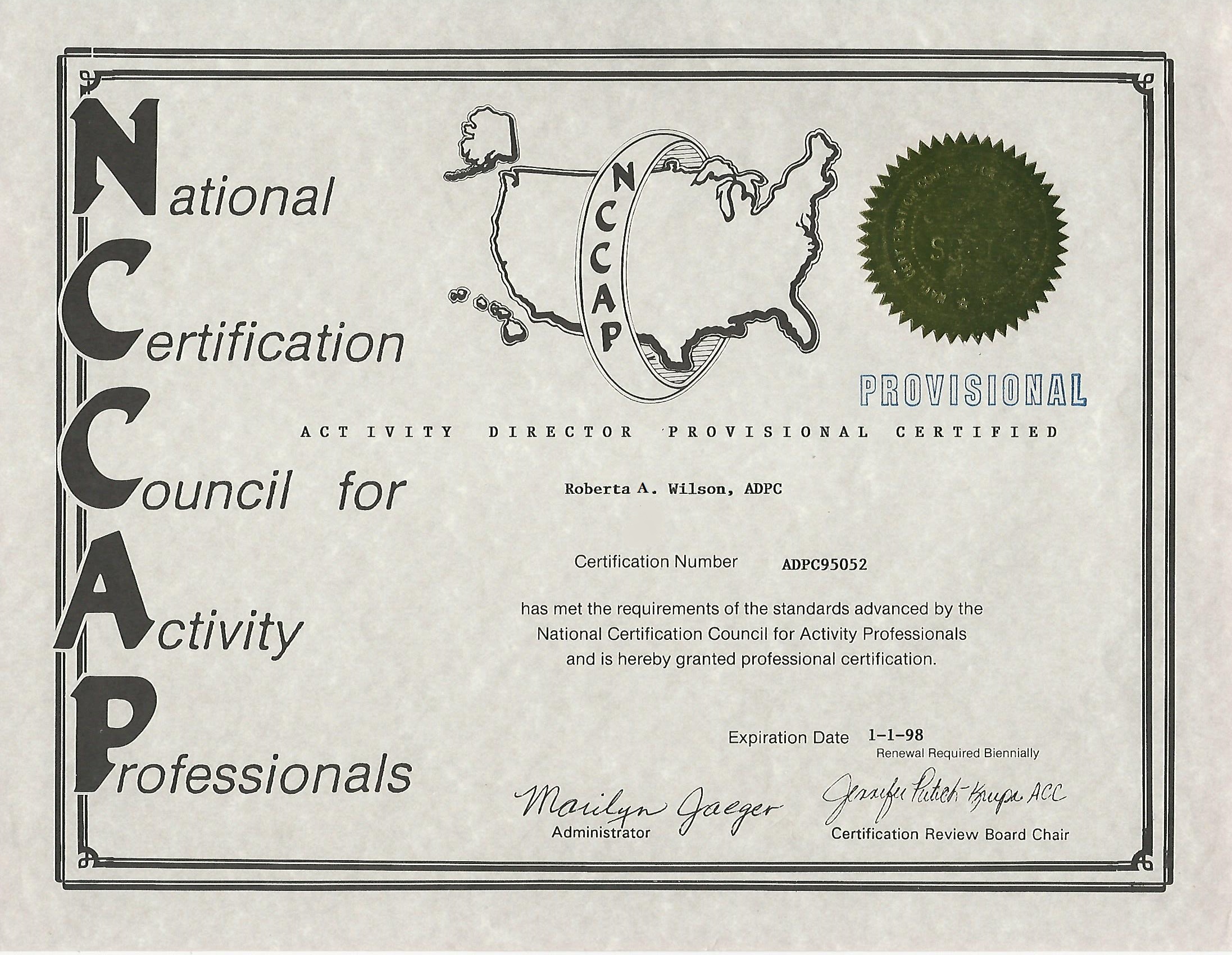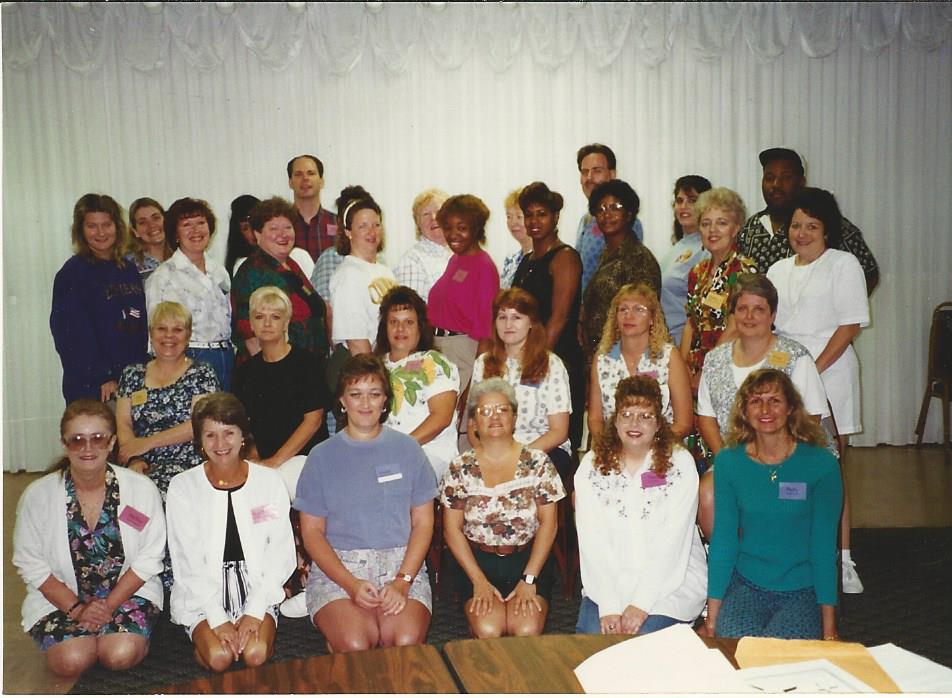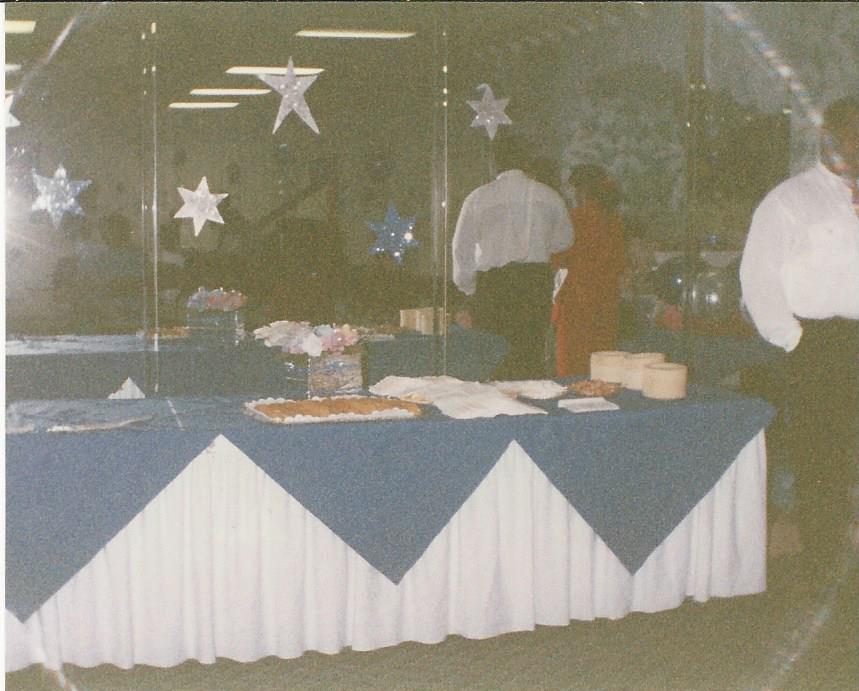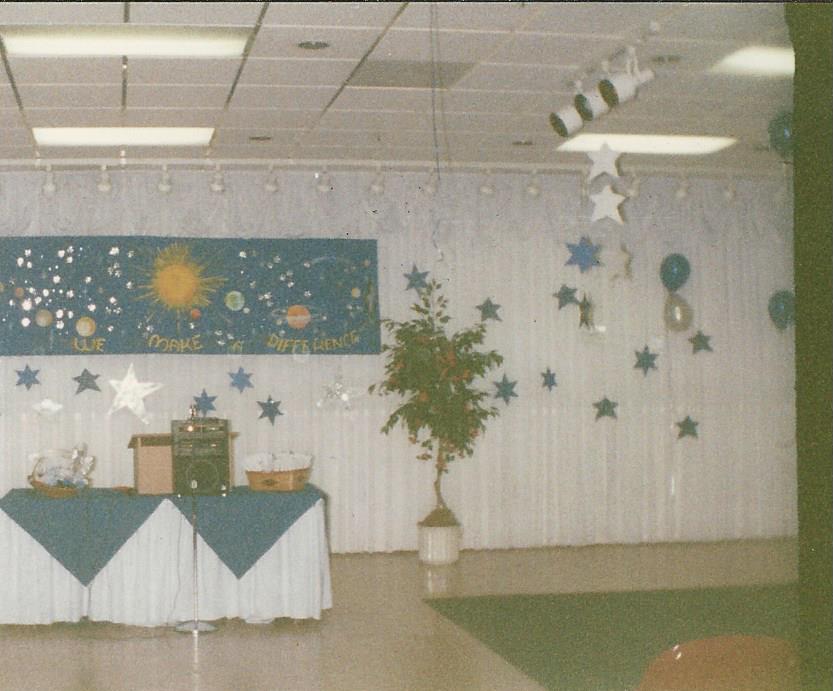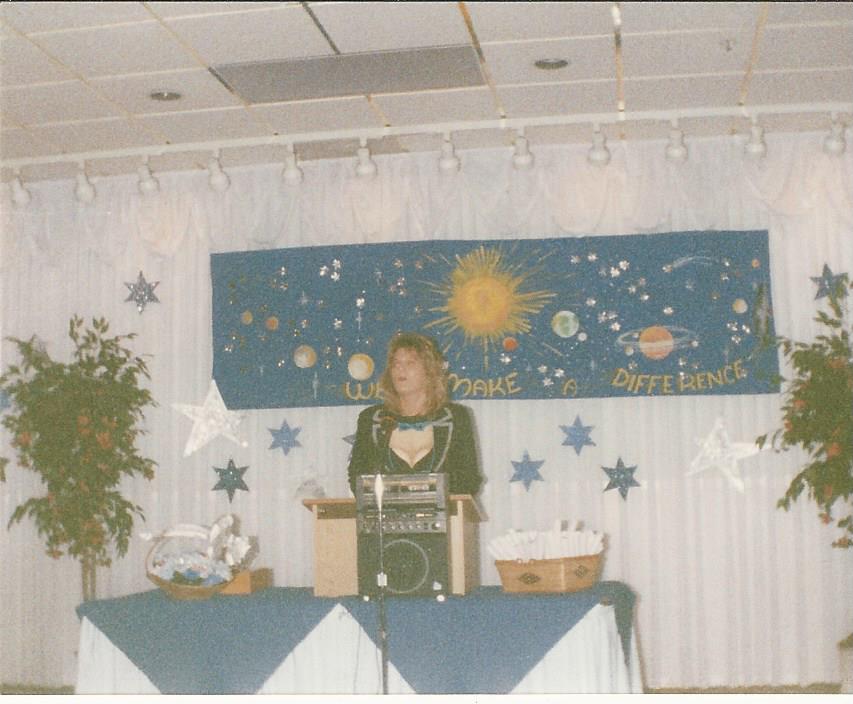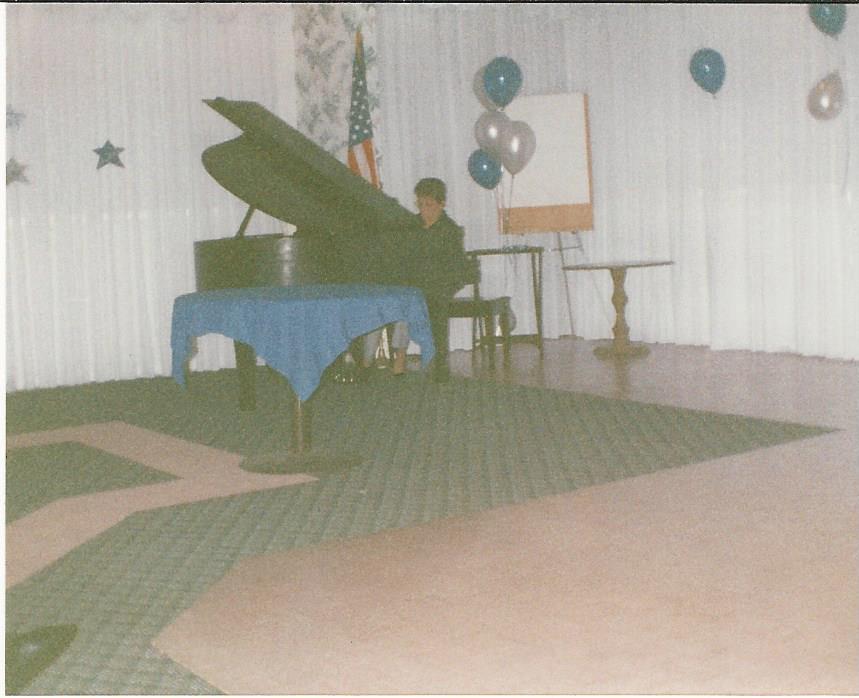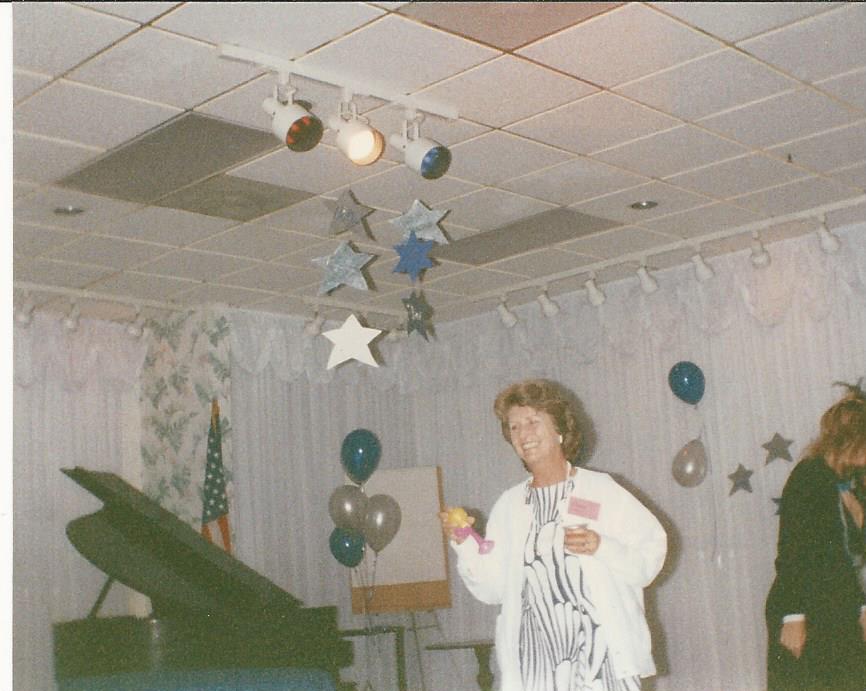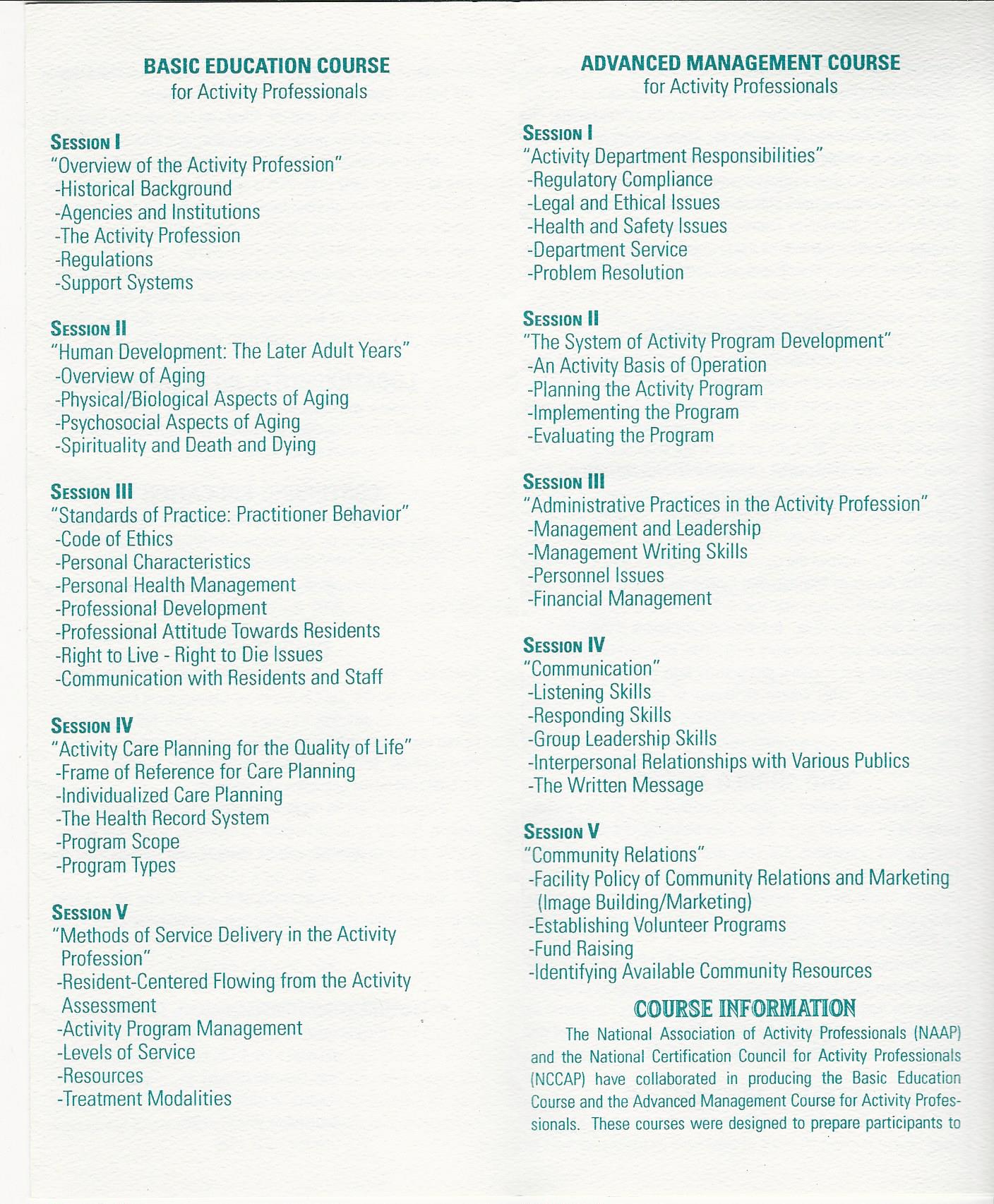 ---------------------------------------------------------------------------------------------------------------------------------------------------------
As we walked around the pond which was a couple miles, we all took notice. I saw homeless people in various levels of clothing and life, age did not matter. Then there was couples holding hands and smiling and having fun. Then I saw a wedding taken place at waterside and about 25 people, all so happy. There was a group that came and set up an area to feed those who were hungry, and they smiled and comforted and encouraged all who ate and choose not to eat. A few times there appeared to be even people fighting and police trying to stop them. The walk continued on till evening. Then everyone started to pack up and leave.

We had a great graduation and we all were hired at facilities, and occasionally came across each other in our CEU classes.

At Brandywyne I was promoted after I received National certification. Things went well then my supervisor and Administrator said I was not suited for that work, and I was let go. I never could figure out why they let me go and tried to stop unemployment. Being the second time in my life a company had tried to keep me from unemployment , I was ready.

I immediately got a new job as an Activity Director Coordinator at Senior Meadows in Lakeland , FL. Shelia hired me quickly because I had certification. Shelia was fabulous, and became my friend out of work.

We went everywhere together since we both were single. I even started Kareoking with Shelia every Friday and sat evening. Shelia was wild and crazy, nothing illegal, just wild, but we has fun. I had worked up to 18 songs I could along with the music,. My favorite was "THE ROSE ."

The staff was fantastic. Our small bus driver was fabulous named Henry and here is his picture as he retired. The residents and I created the large greeting good bye card for him, we loved him so.

|
Me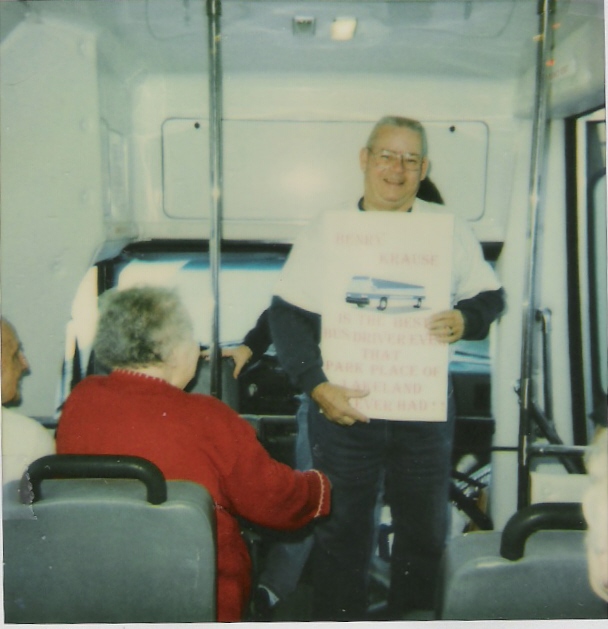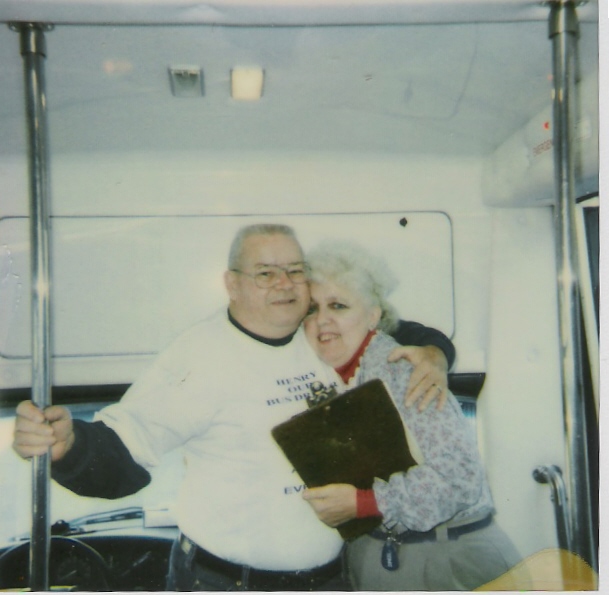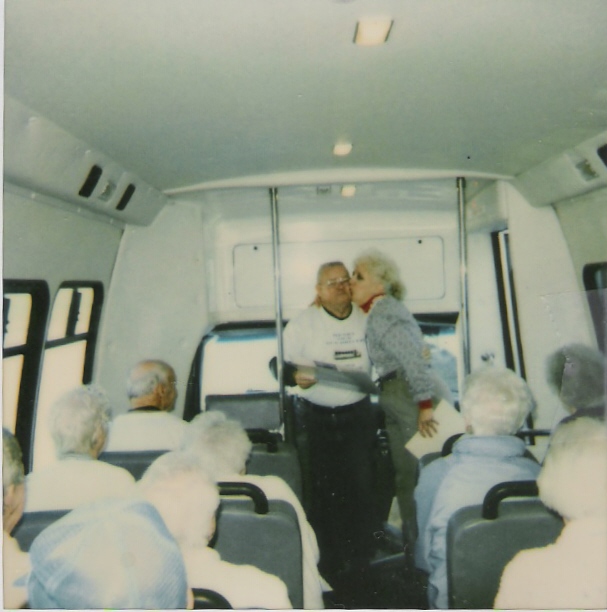 There were so many wonderful times and memories there. I will write only a few
of them and insert pictures of them.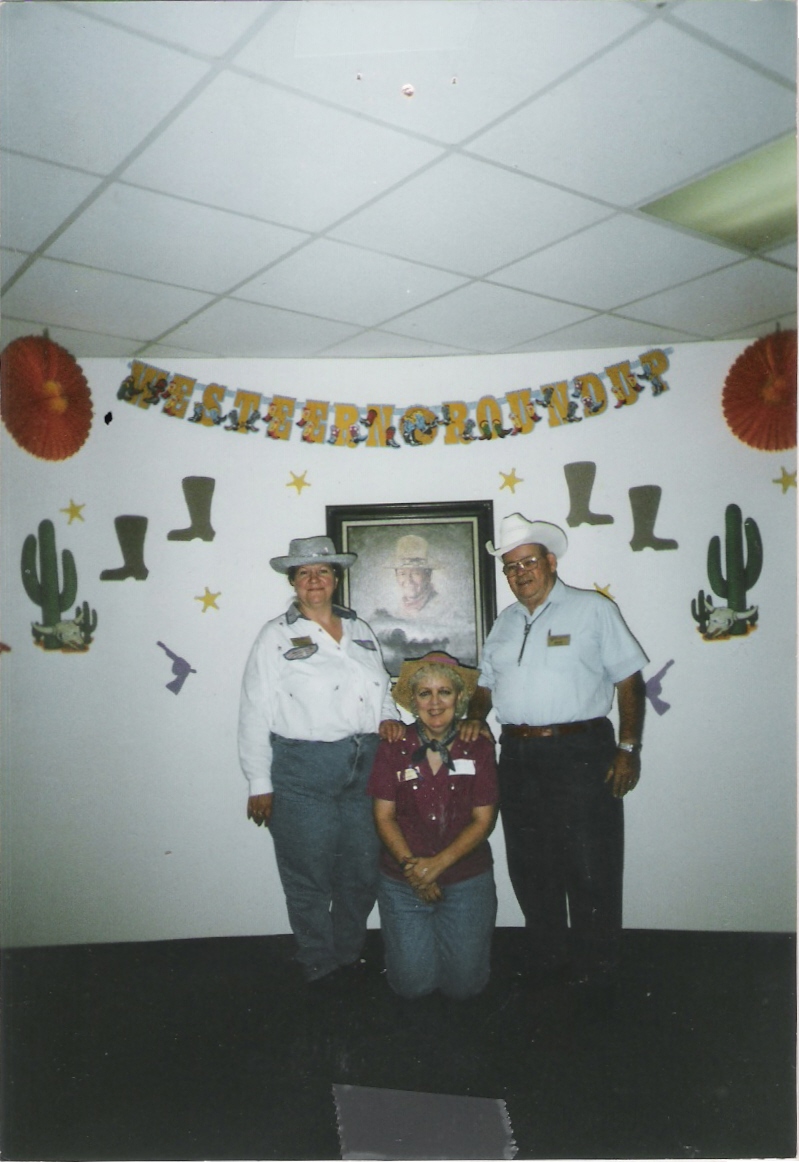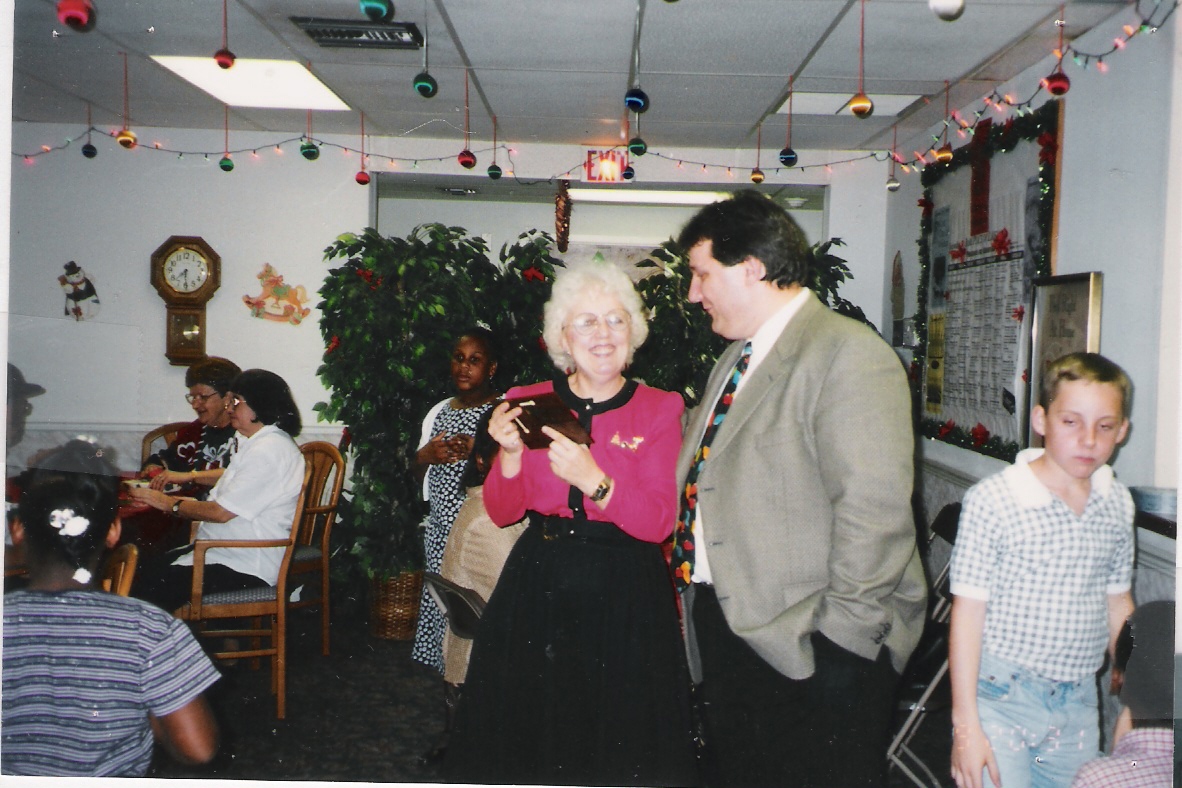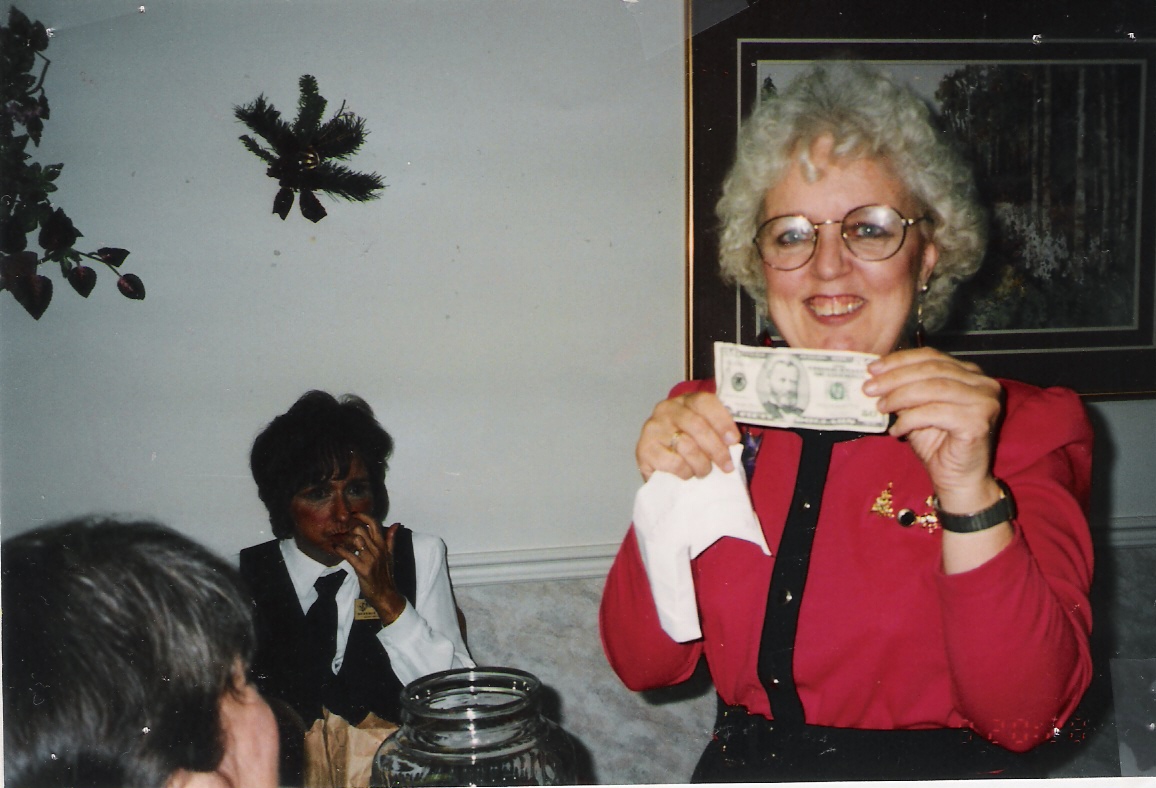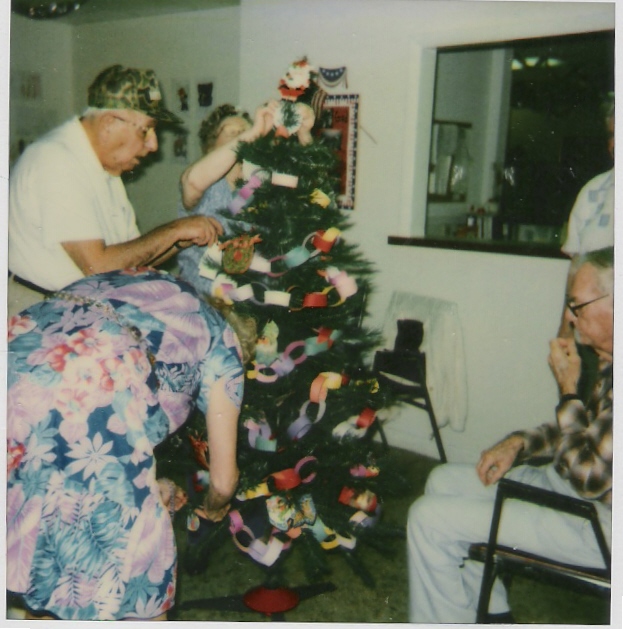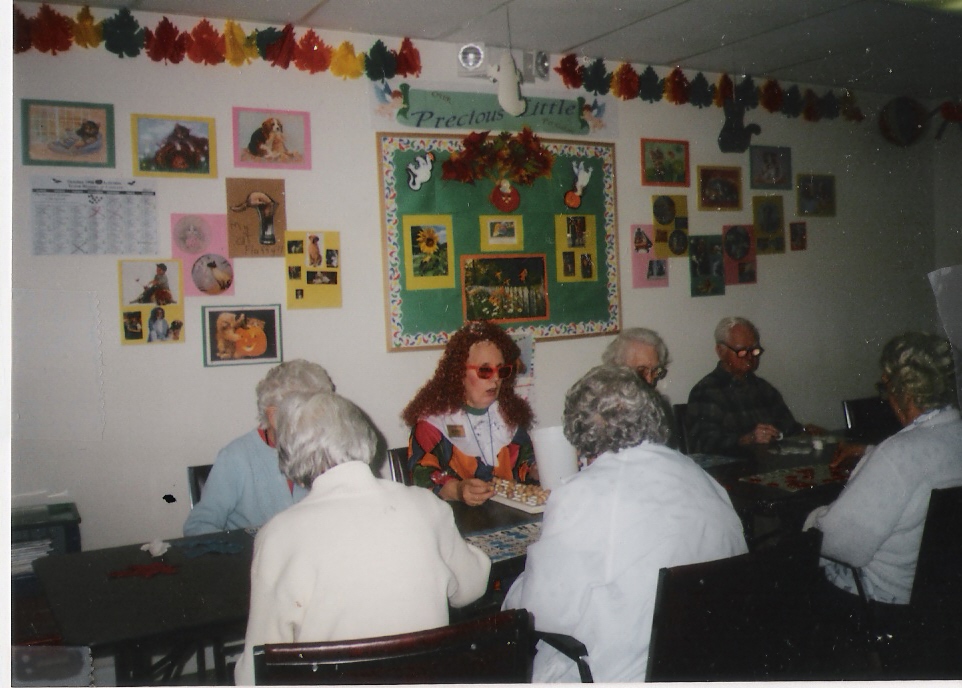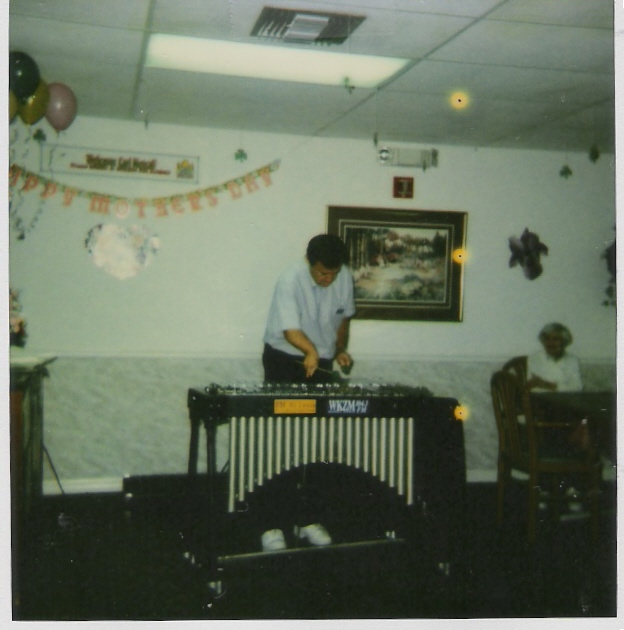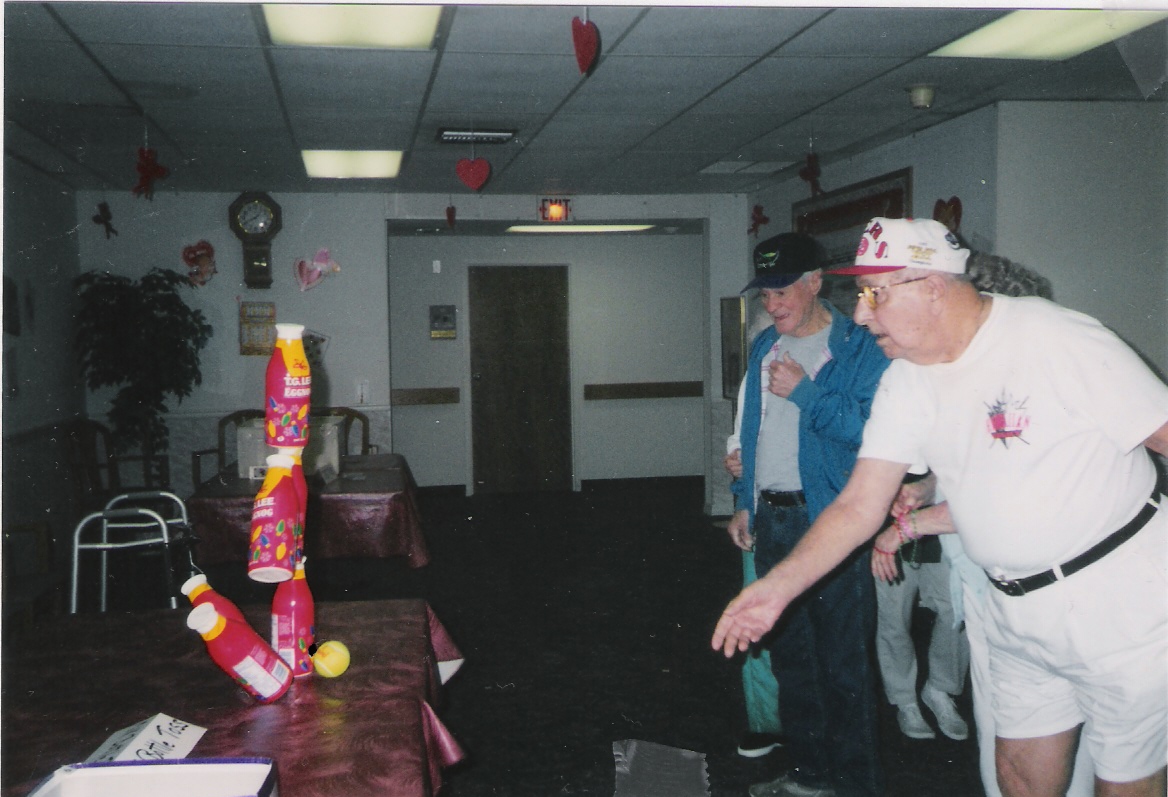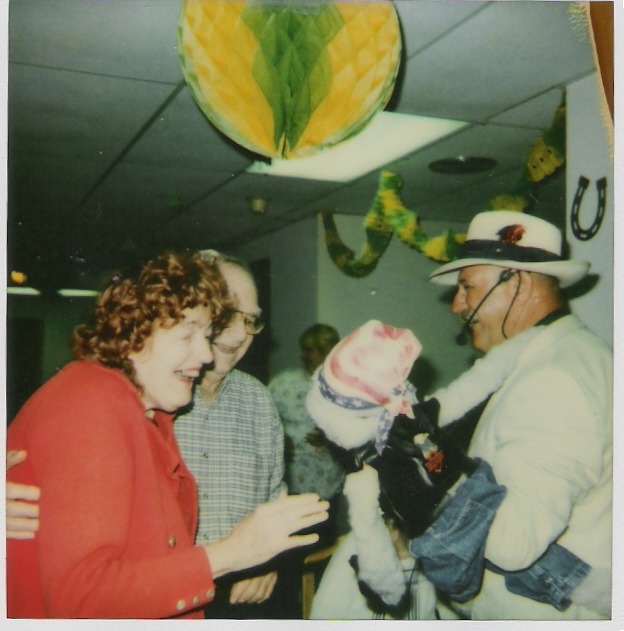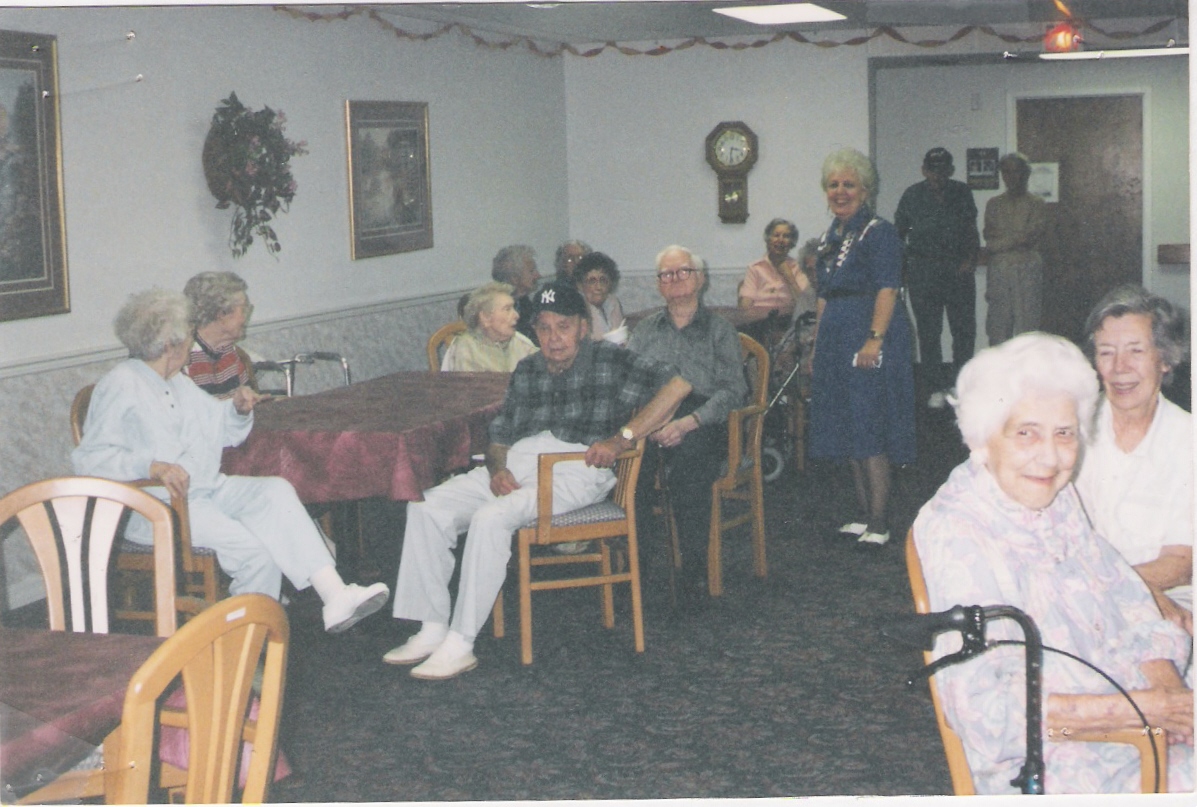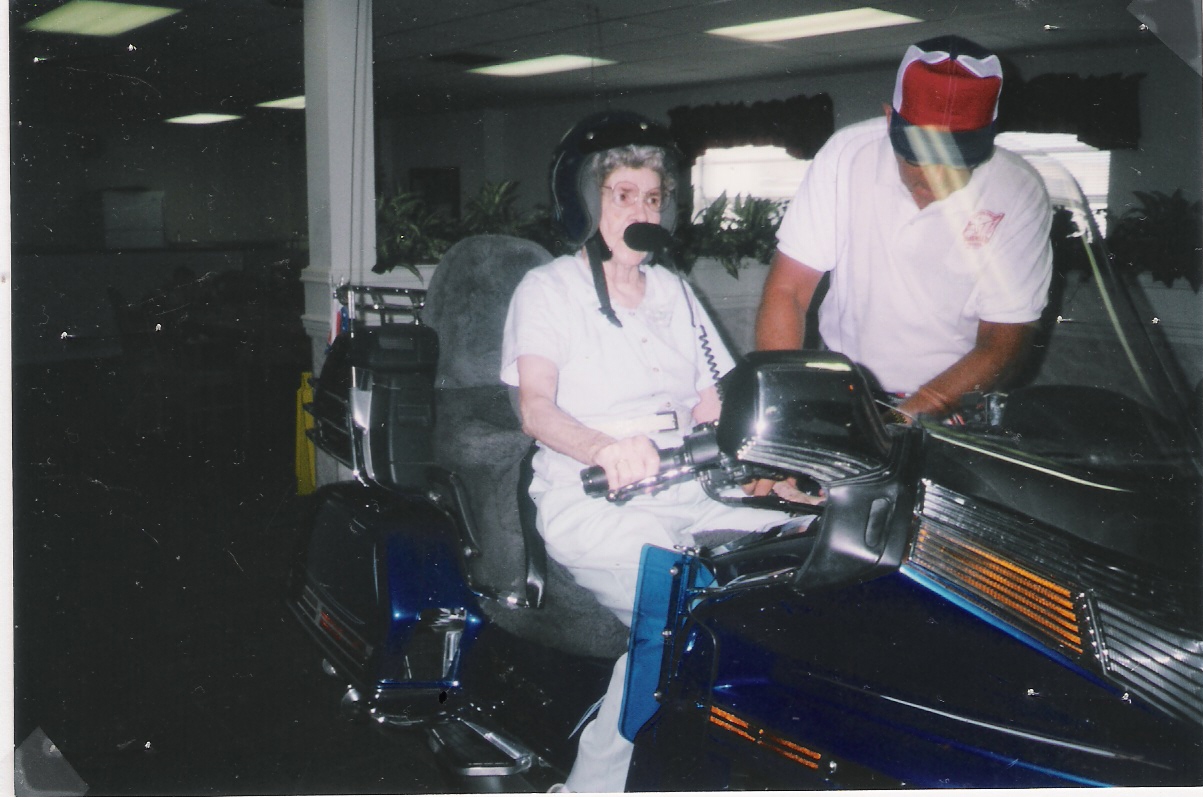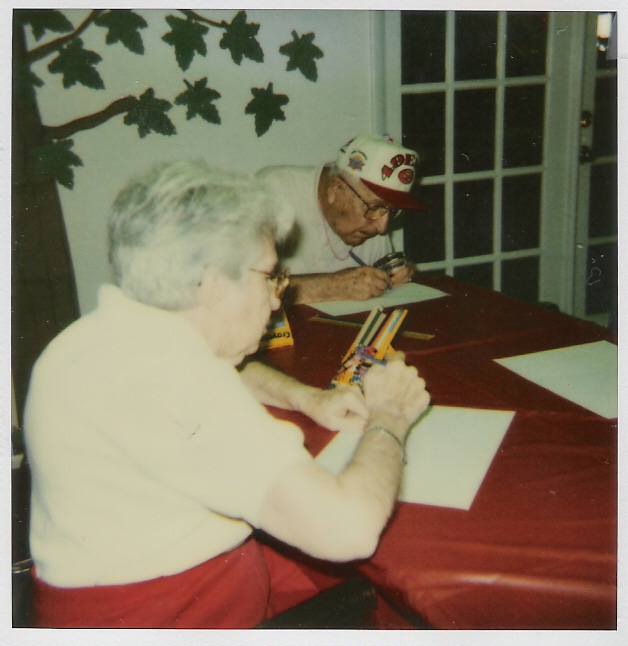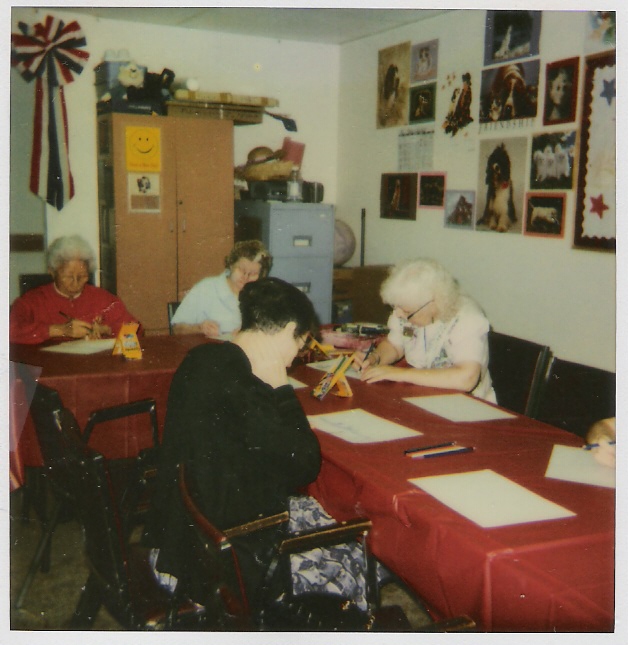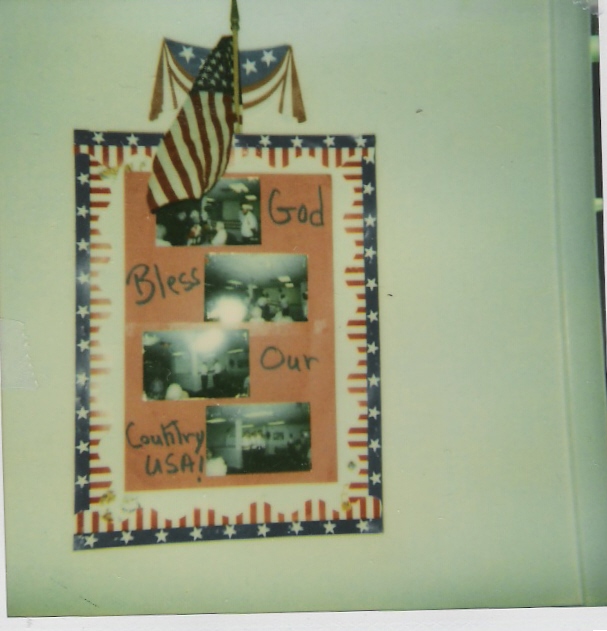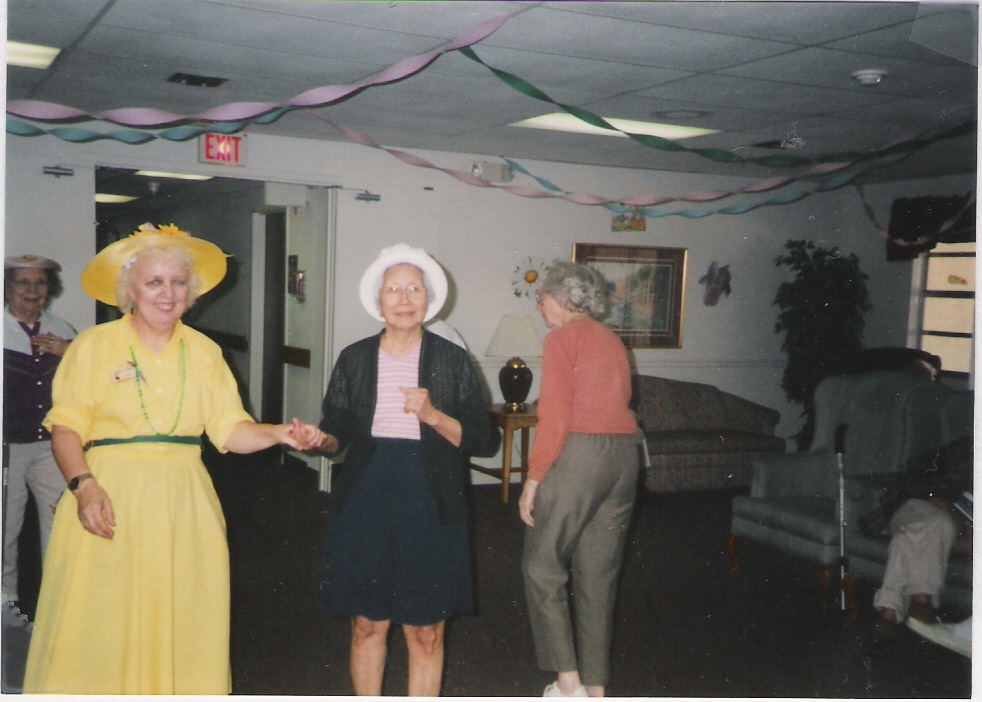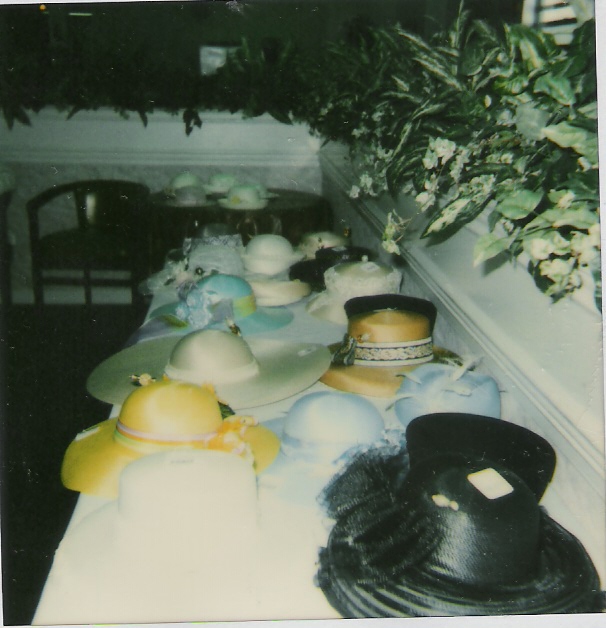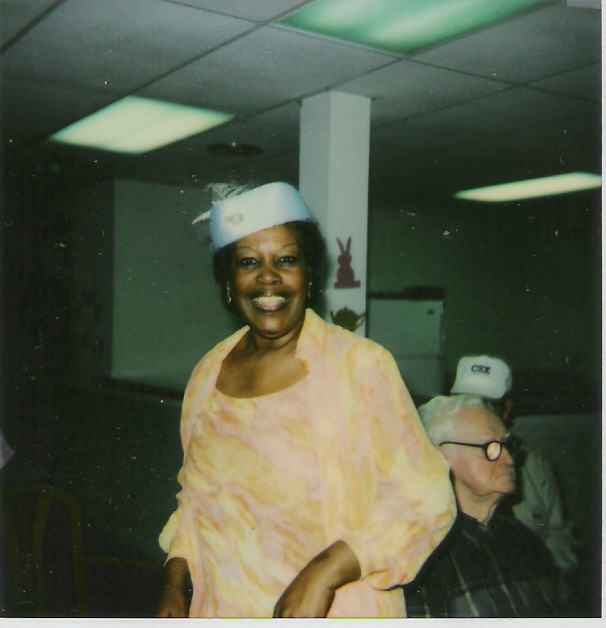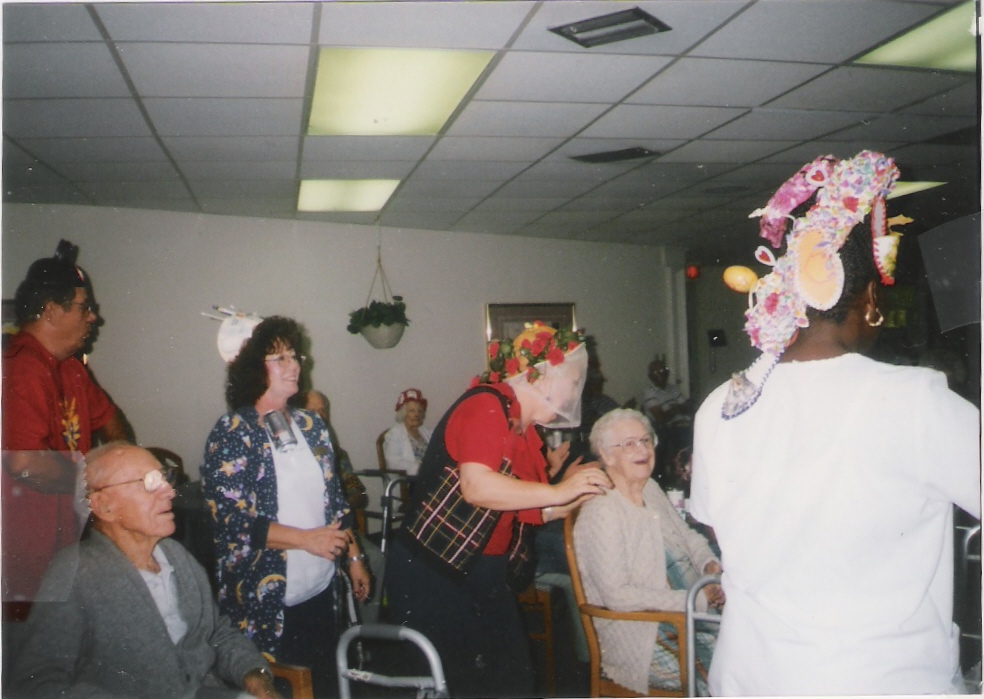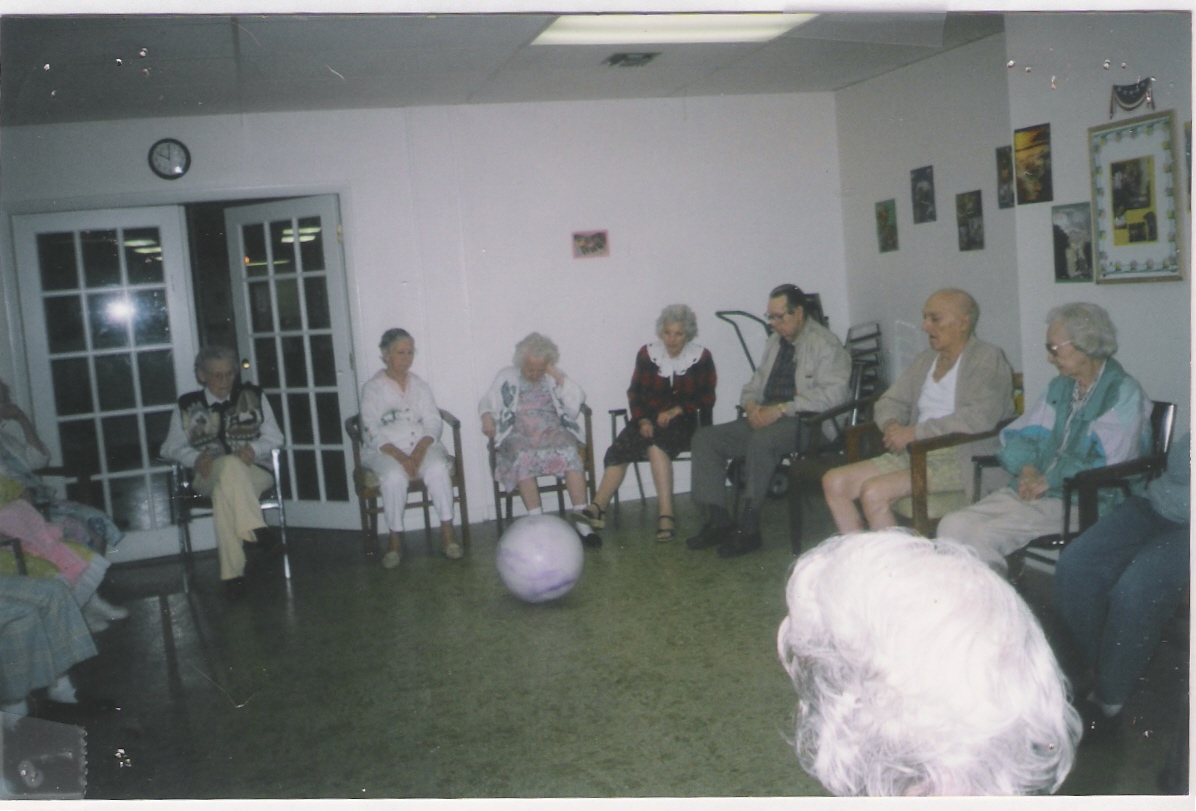 I was at Senior Meadows about 7 years or so. One of the greatest programs they had me run was " Memories in the Making Art Program. They ran auctions at country club in Tampa St Pete once a year.I have a picture of all the art that was chosen to go to auction. Not only that I bought 14 pieces of art work, and have those pics too. After awhile I needed more money to take care of me and home. Then one day Dixie Meadows called me on the phone and offered me a new position paying a dollar an hour more. I then moved to North Lakeland Senior Living.

Dixie was great administrator there and truly loved me. She left after awhile because the owner gave her a lot of trouble, and he did not follow rules.

Here I ran into problems with staff that kept making it hard for me to work, they would take my paperwork, and undo programs I had set up. It always baffled me why the PCA's would give me a hard time. Most I could figure I never took breaks or never smoked, so maybe they felt threatened by me. I left because they decided to put my desk in a closet, which was used for storage too. I will share a few pictures of that facility and my residents.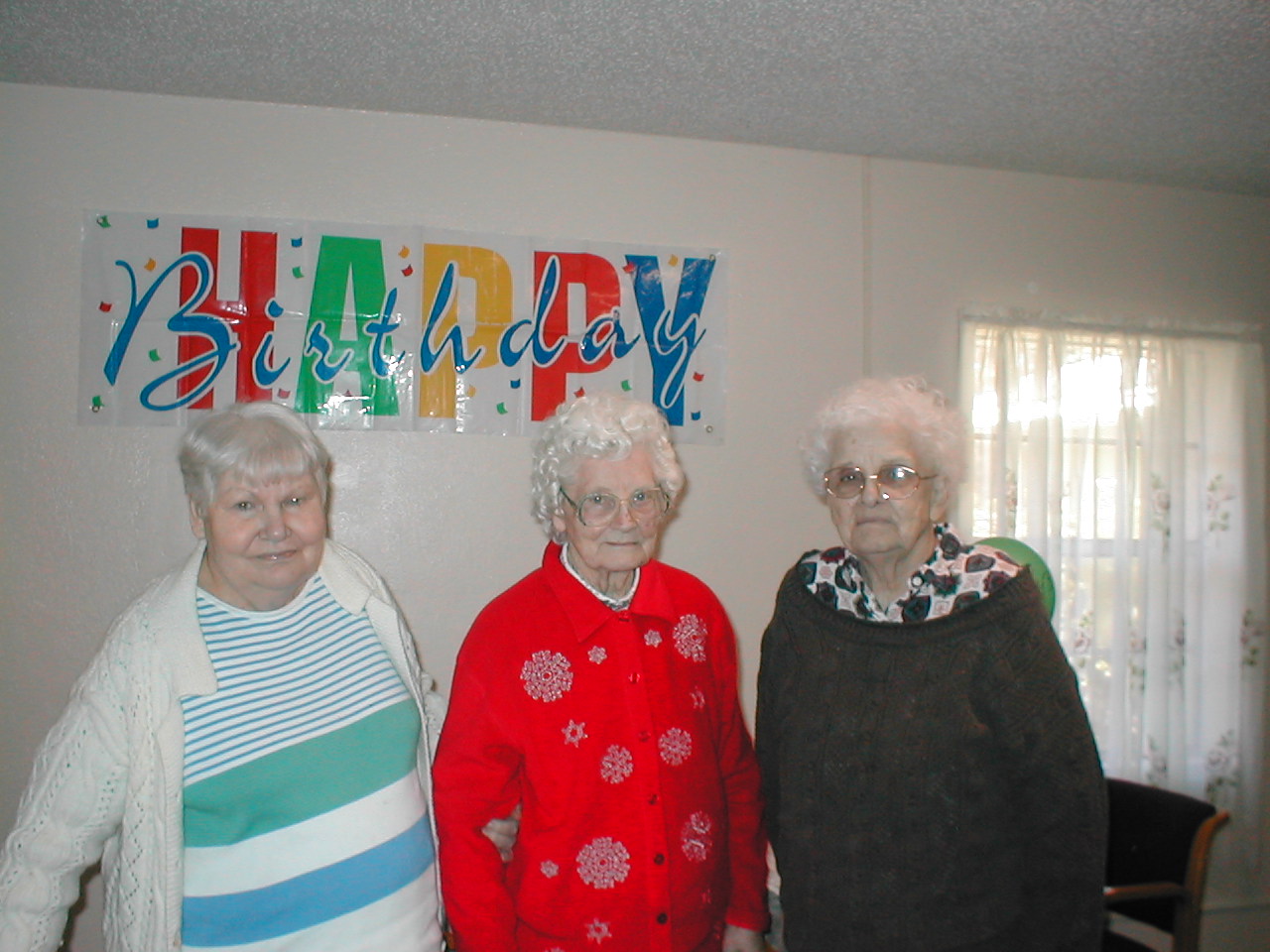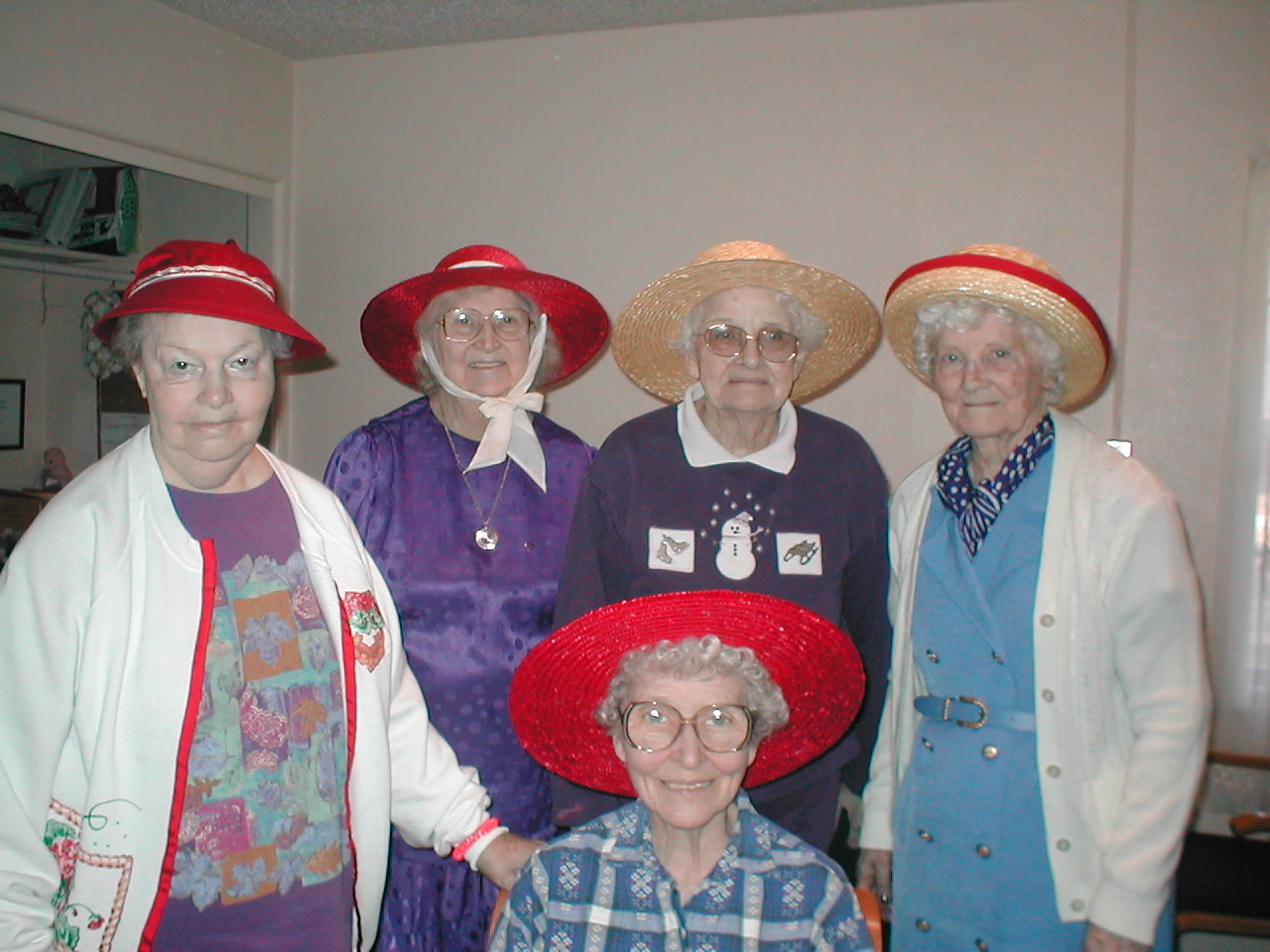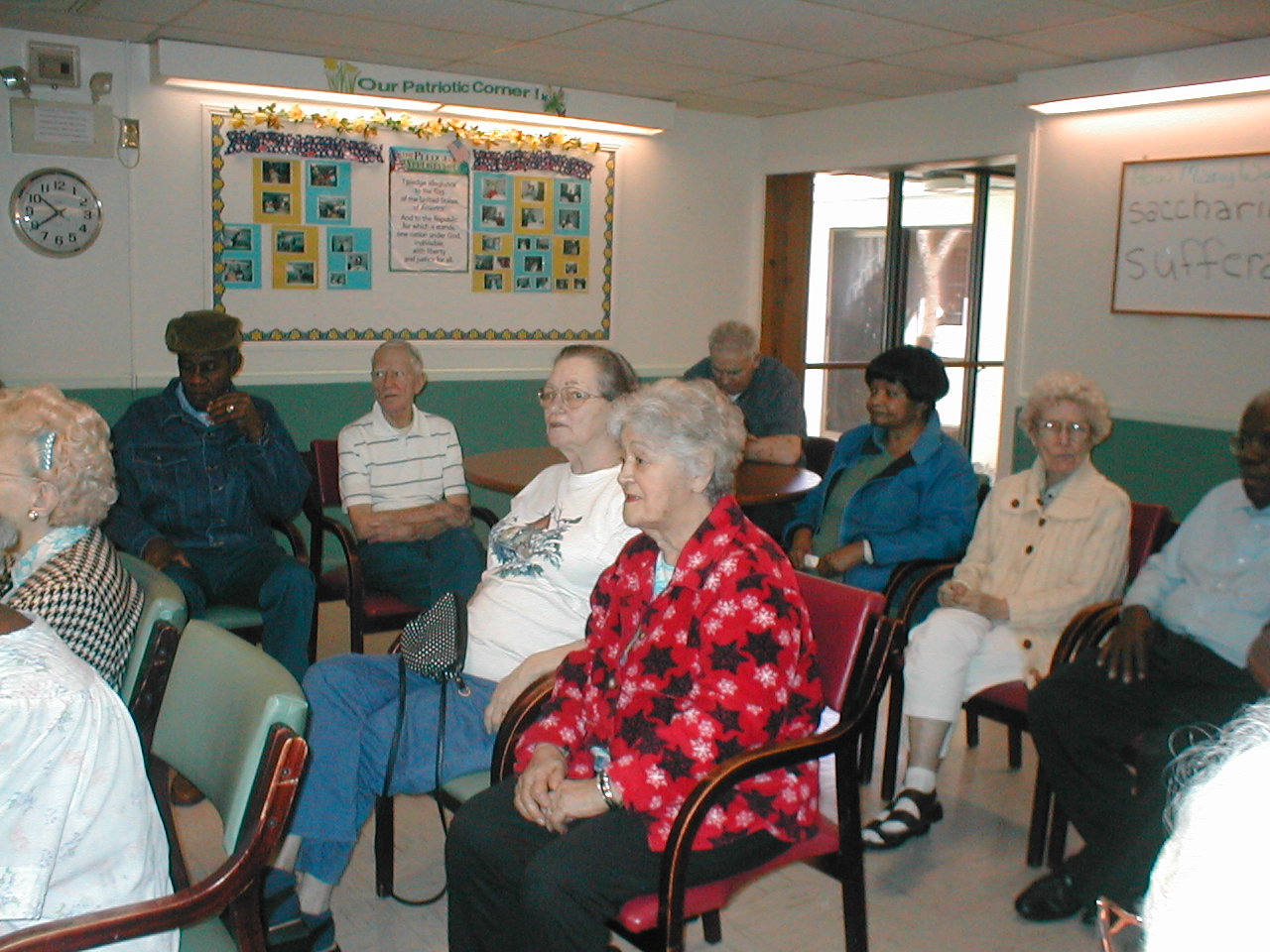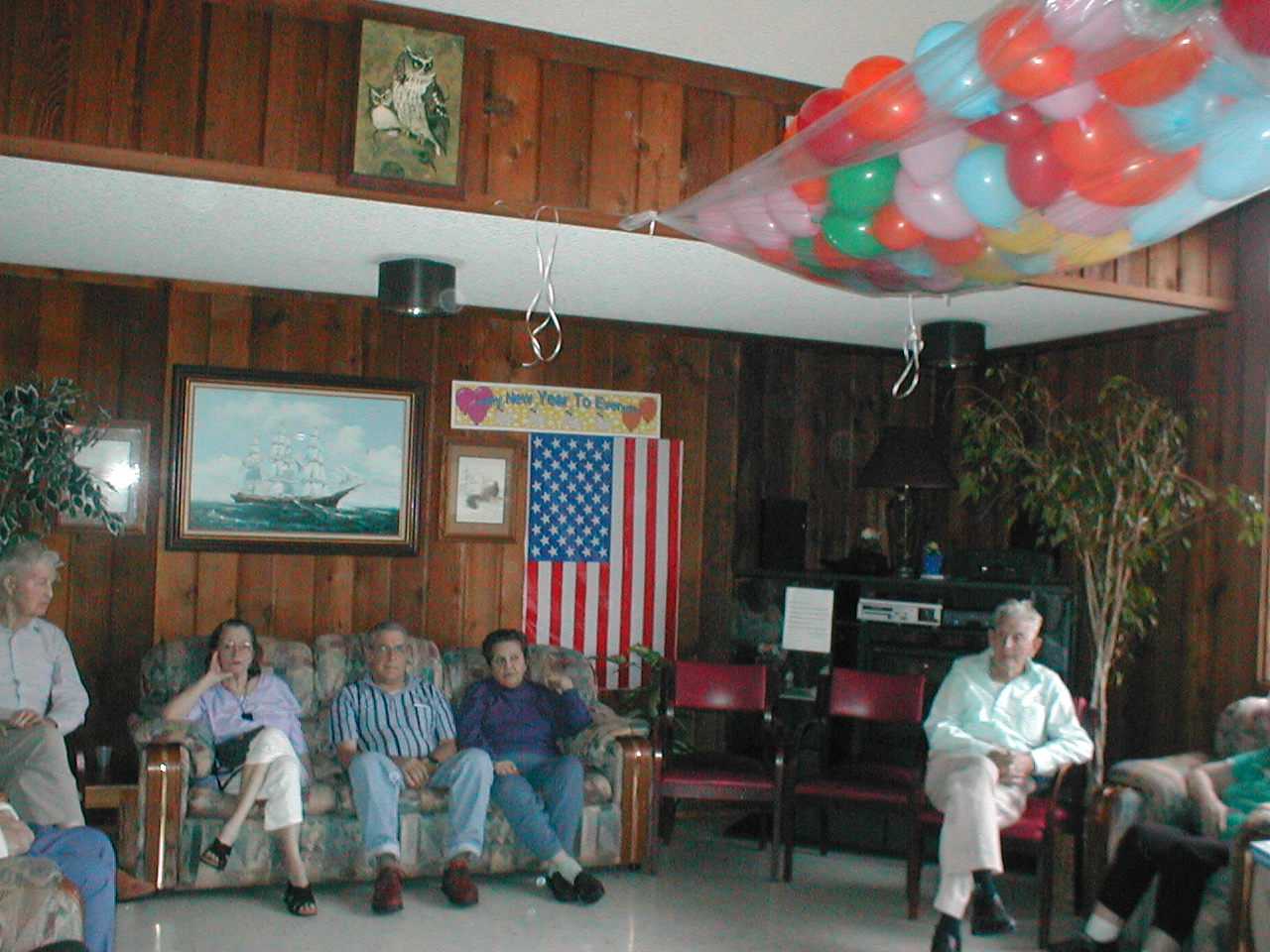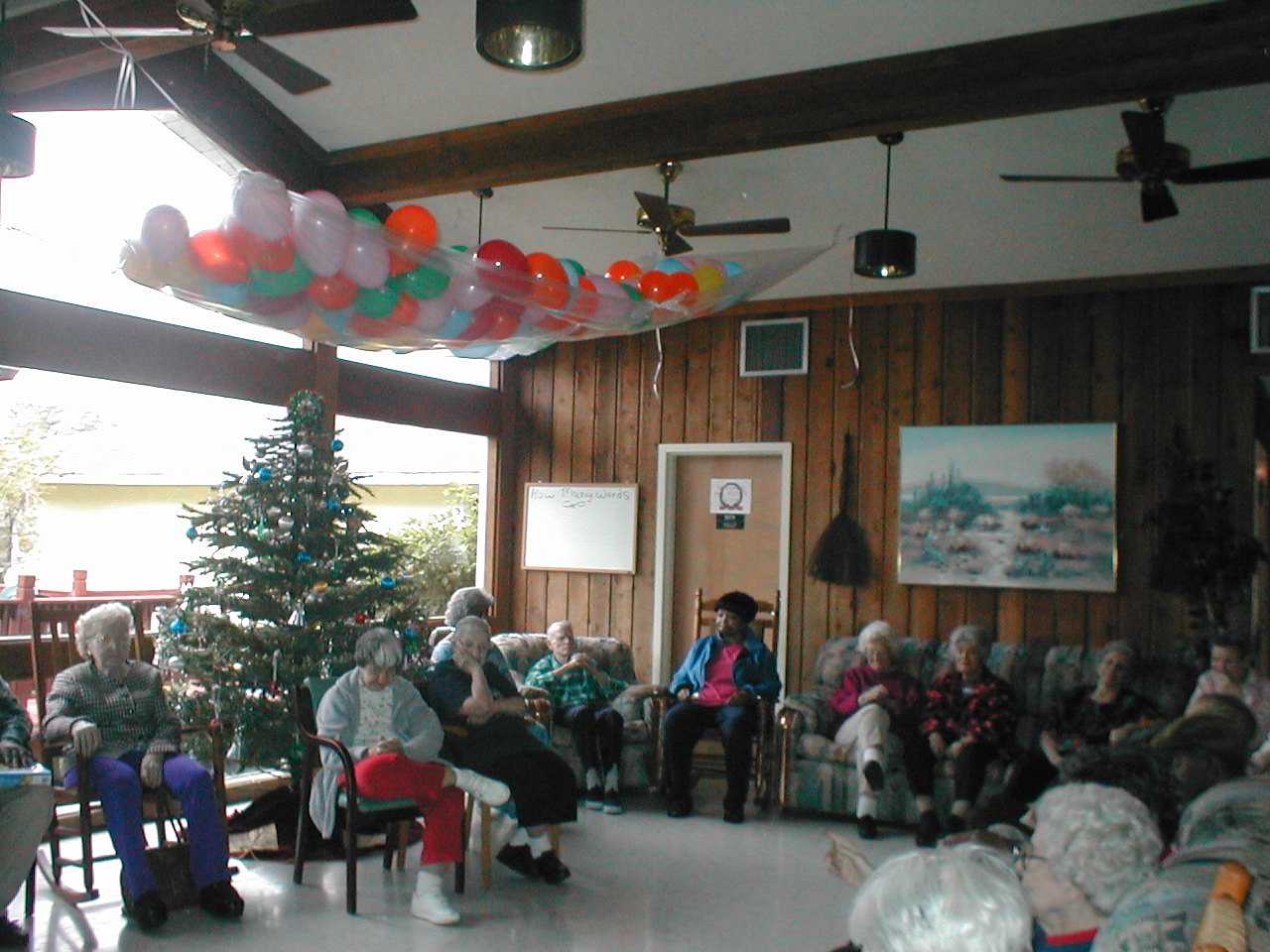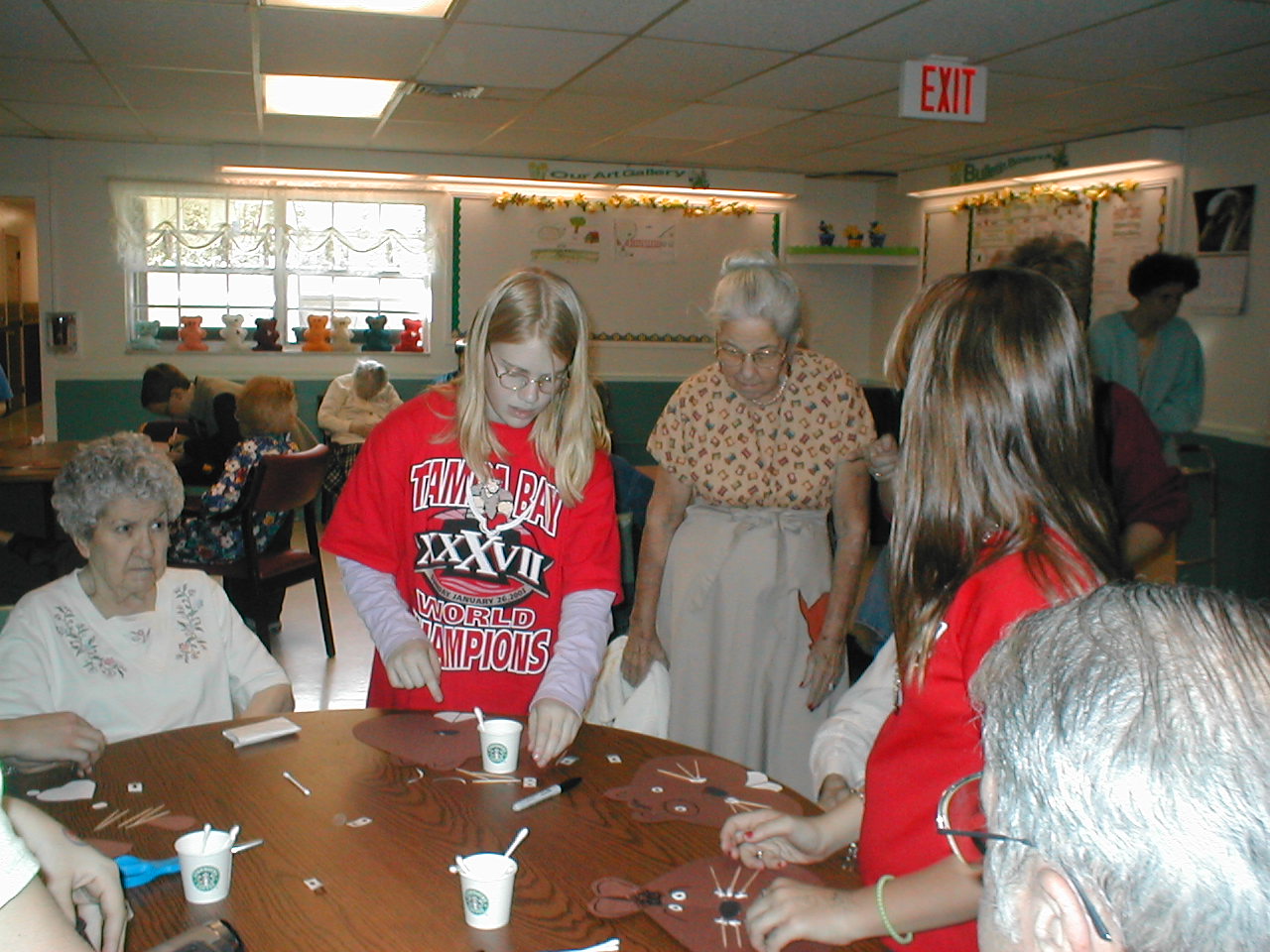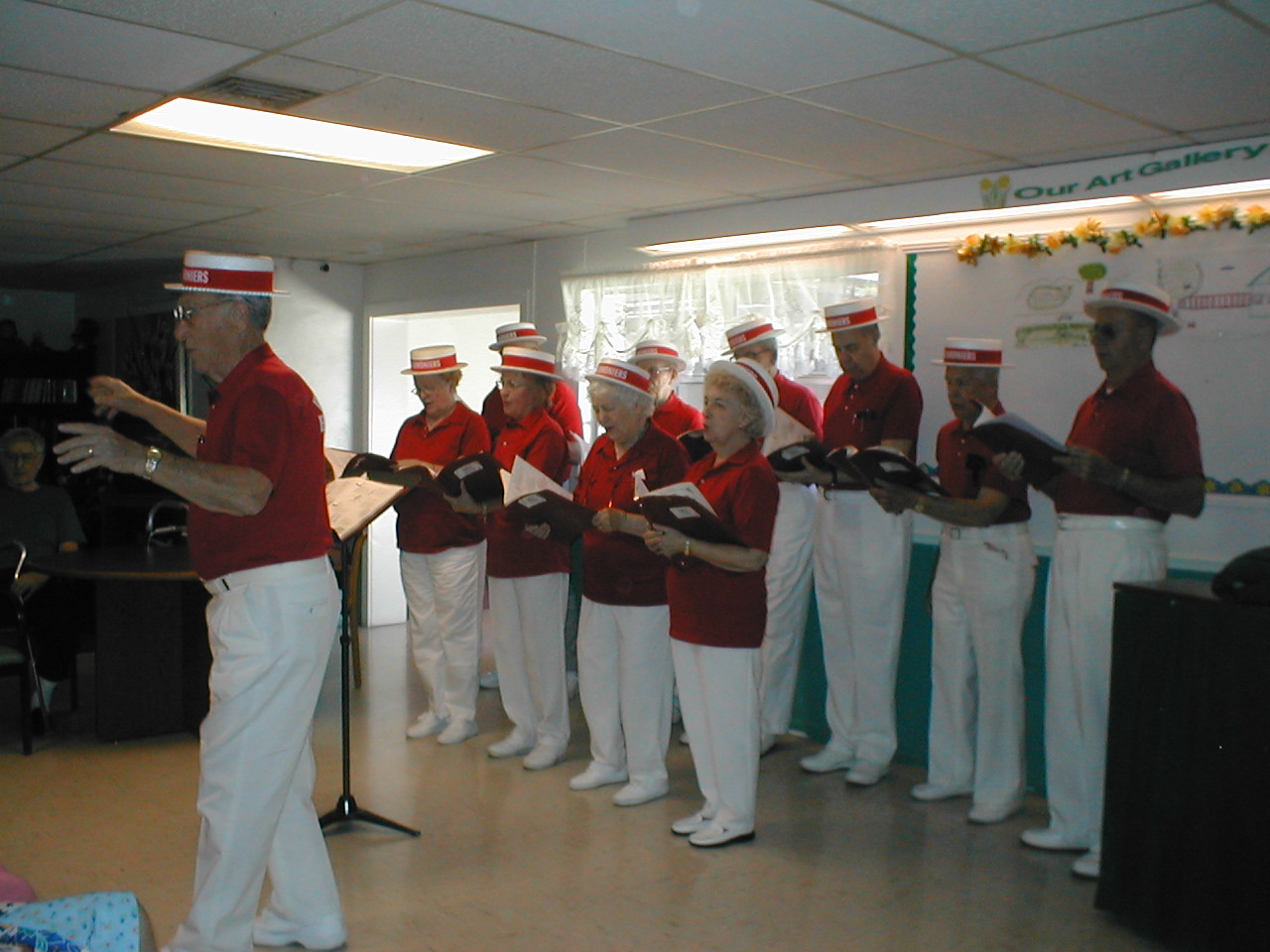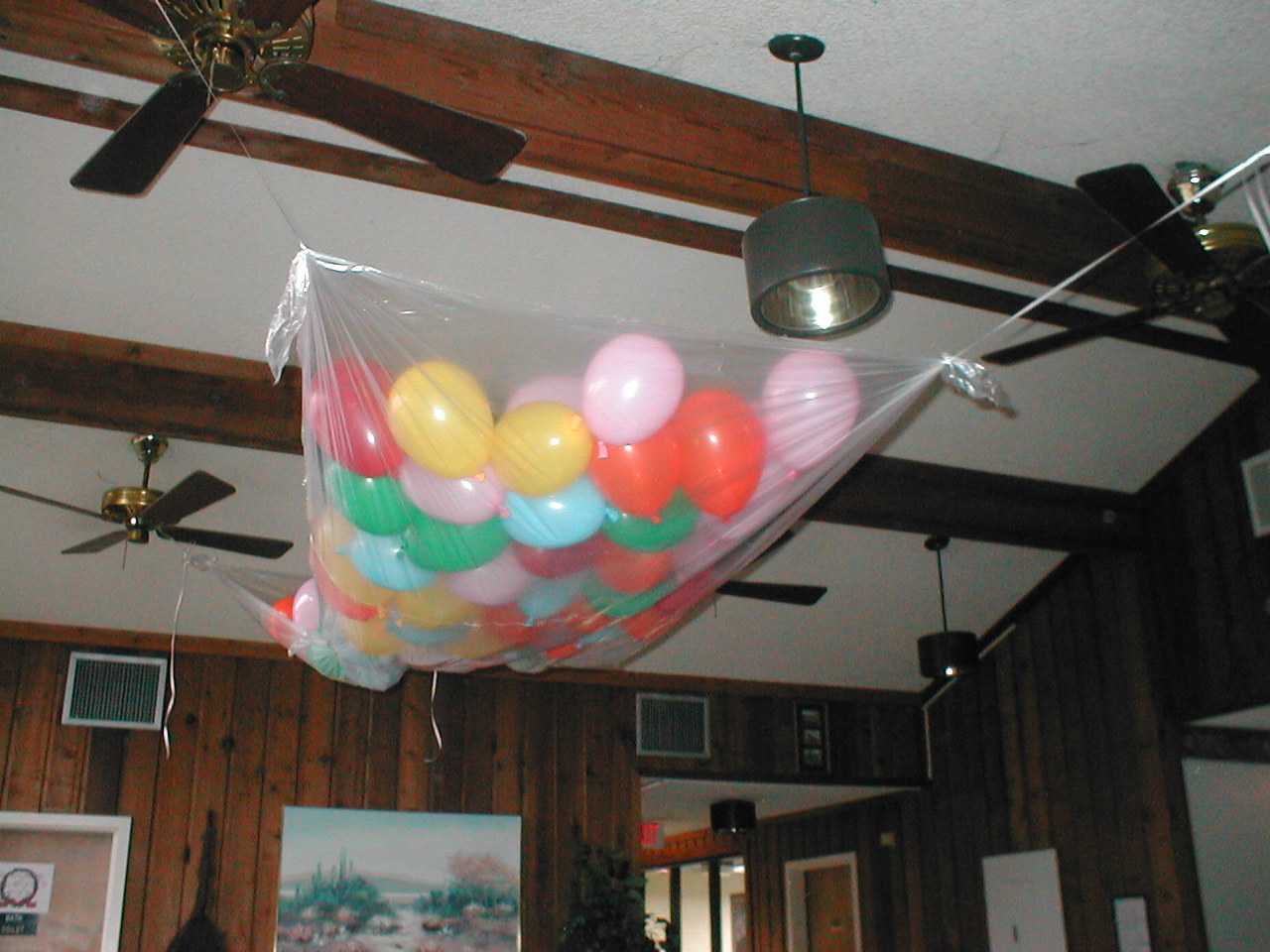 My last job was at Savannah Cottage in Lakeland in an elite part of town, but they had no clue how to love our Alzheimer's folks. The rooms were fancy and well kept.

I always worked hard and never took breaks, I considered my job a break because I loved it so. This facility was one where residents were always setting off alarms at the end of hallways. And I never took pictures here for some reason.

There were times for lunch in a library. The other staff members took lunch at different times. All together there was only about 6 staff members a one time. It was a small place.

One day the Maintenance man found me in my office and told me a shocking fact. The head nurse and her daughter were planning to get me fired, so her daughter could take my job. So I listened to him politely, and believed him. Husband and wife were undercover for government authority.

Next day I went to Social Security to see if I was qualified for retirement. They told me yes, that I would get $504.00 there a bouts. So I filled out all paperwork and retired on the spot. When I got home I over over nighted my work keys by carrier. I told them that according to unforeseen circumstances I needed to move back home.

Next day I put my house on the market and started packing and weeding things out, and keeping pictures and records for the trip.My daughter Penny Jean said I could move in with her in Natick on Westlake Street. House sold in 3 months. Here are a few pictures of packed truck and blow up man doll from Spencer's. So I created a partner for the ride home. MS Ginnie had a wig and cowboy hat and shirt we dressed him in. This pic at her trailer across highway in Auburndale.

I bought a man's dark Blue /navy work clothes for me and a male large work hat so anyone passing would think I was a man. And my doll partner was dressed totally, and if anyone drove next to me I had a stick attached so I could move him and make him look real. All identifying info was emailed to both daughters so if I did not make it safely.

The last picture you see is my daughter Penny Jeans at that time house. There is so much more to share about all that you receive. If you open on cell pictures may cover up, so probably desk top computer would be best to open. I will open on my cell to see what it shows at on phone. Take care son.PLEASE PRAY I CAN STEADLY WORK EVERY DAY TO FINISH THIS BEFORE SOMETHING HAPPENS TO ME, AMEN. MAY YOU AND FAMILY BE GREATLY BLESSED:::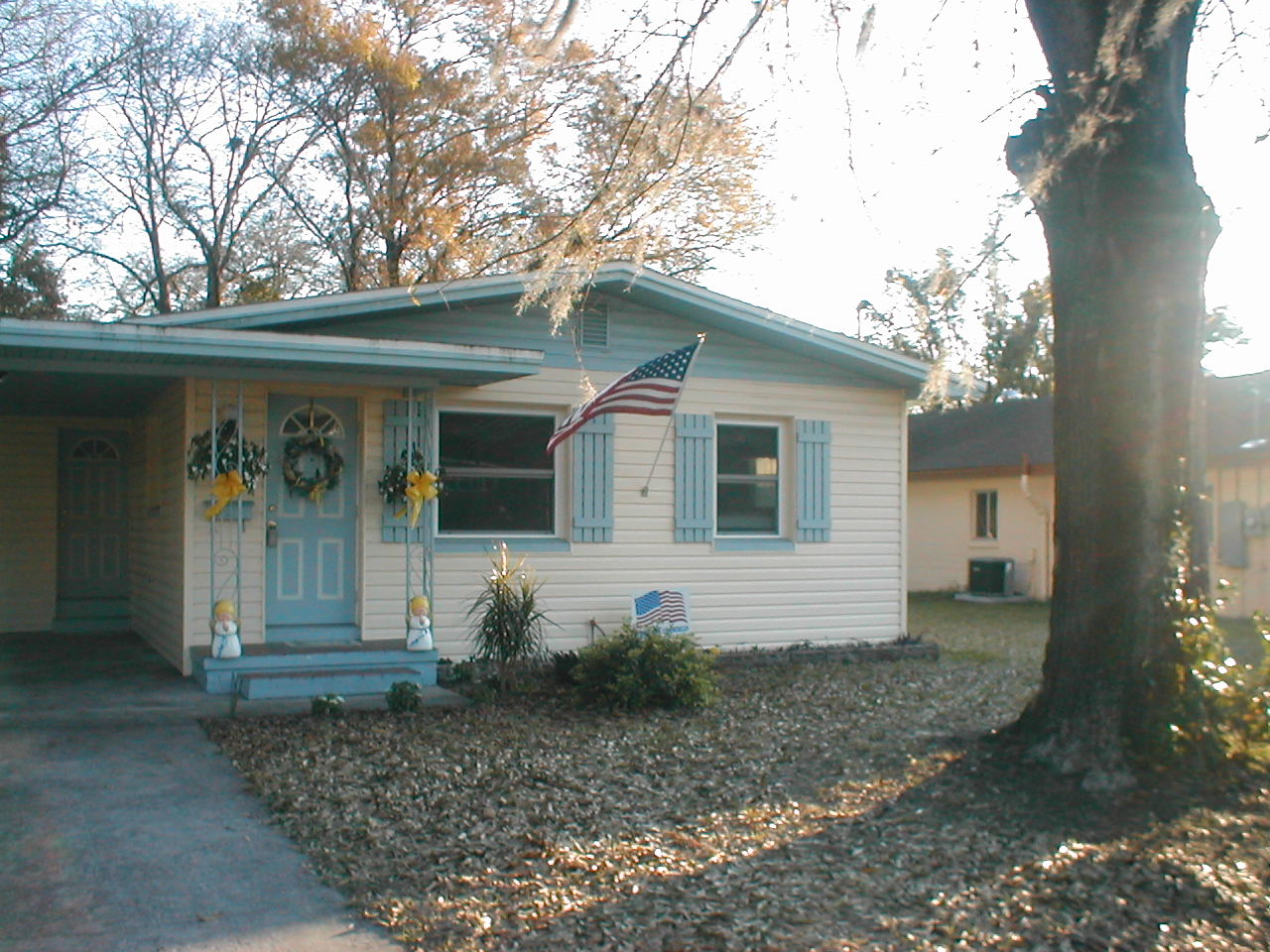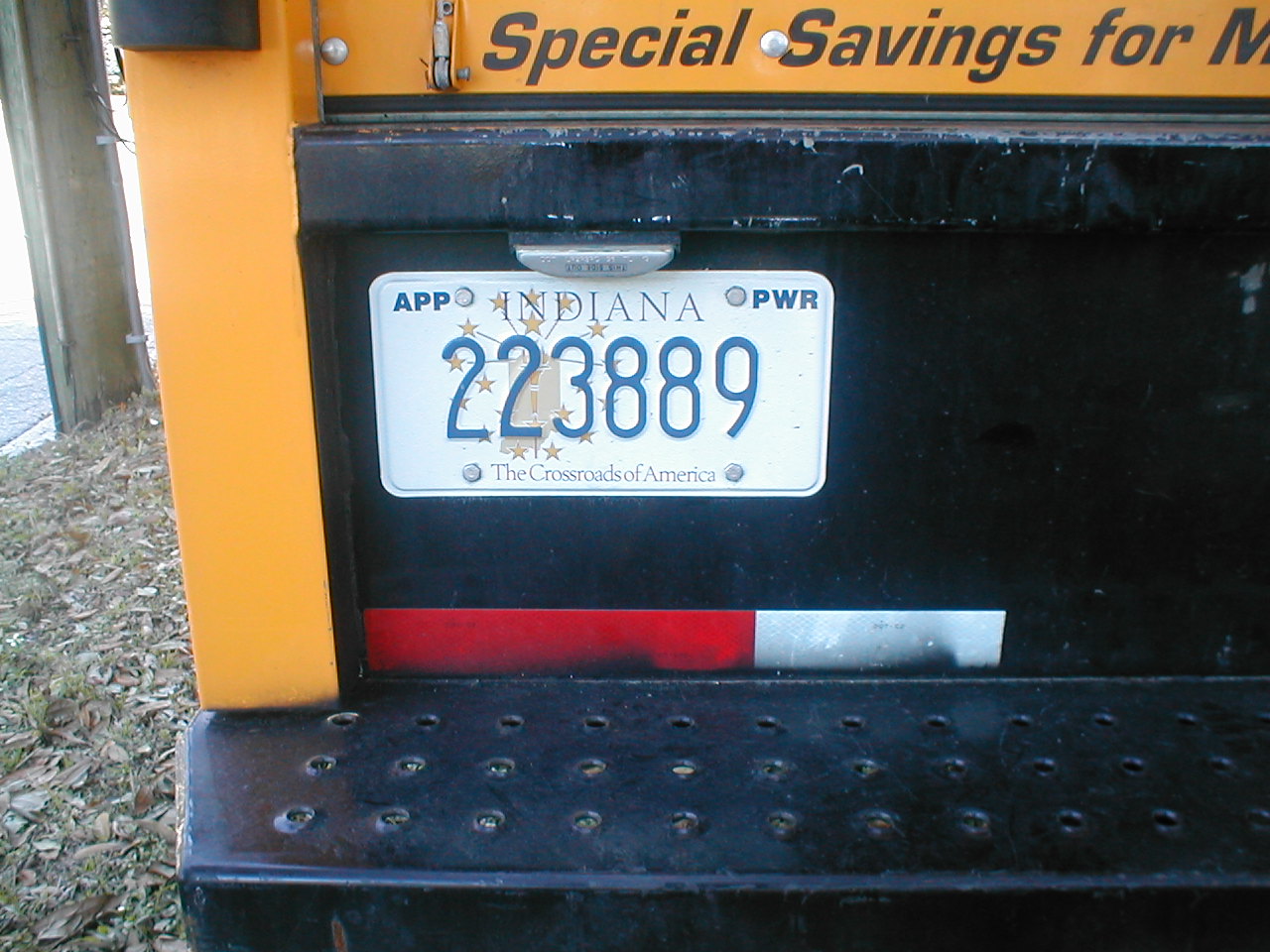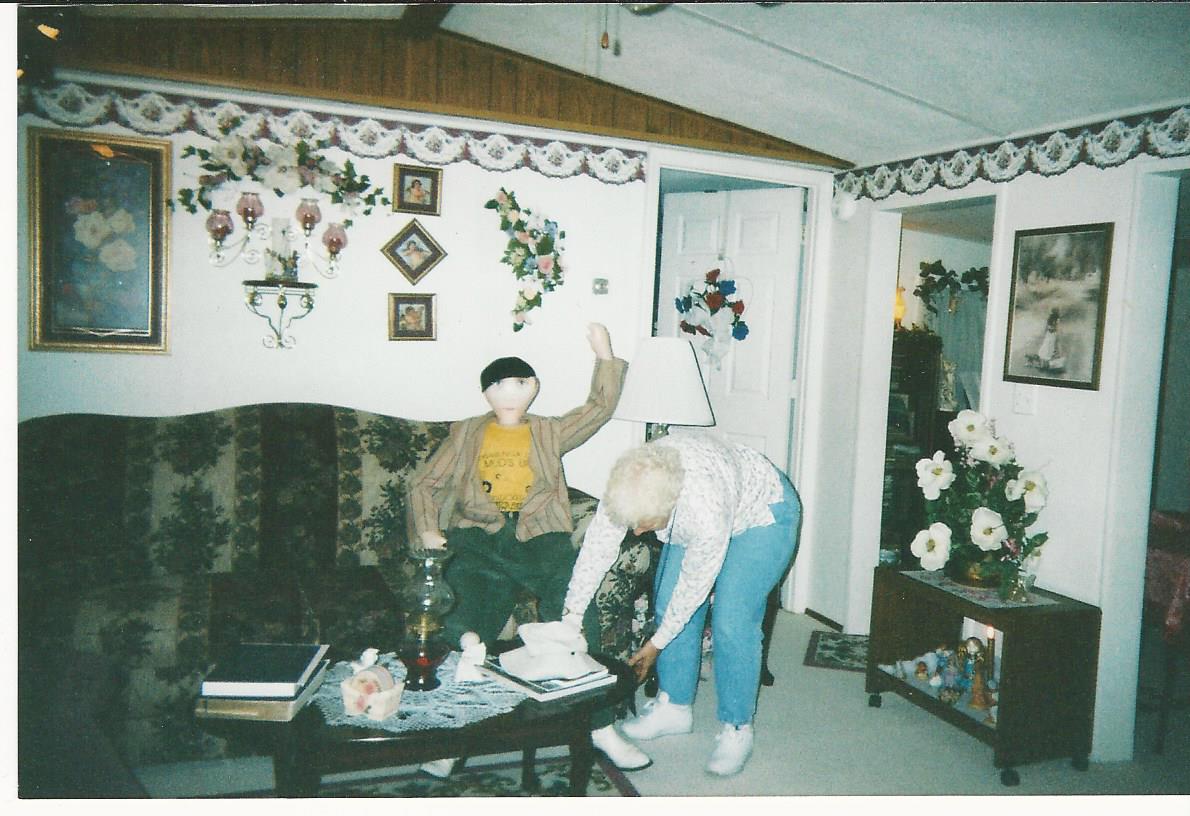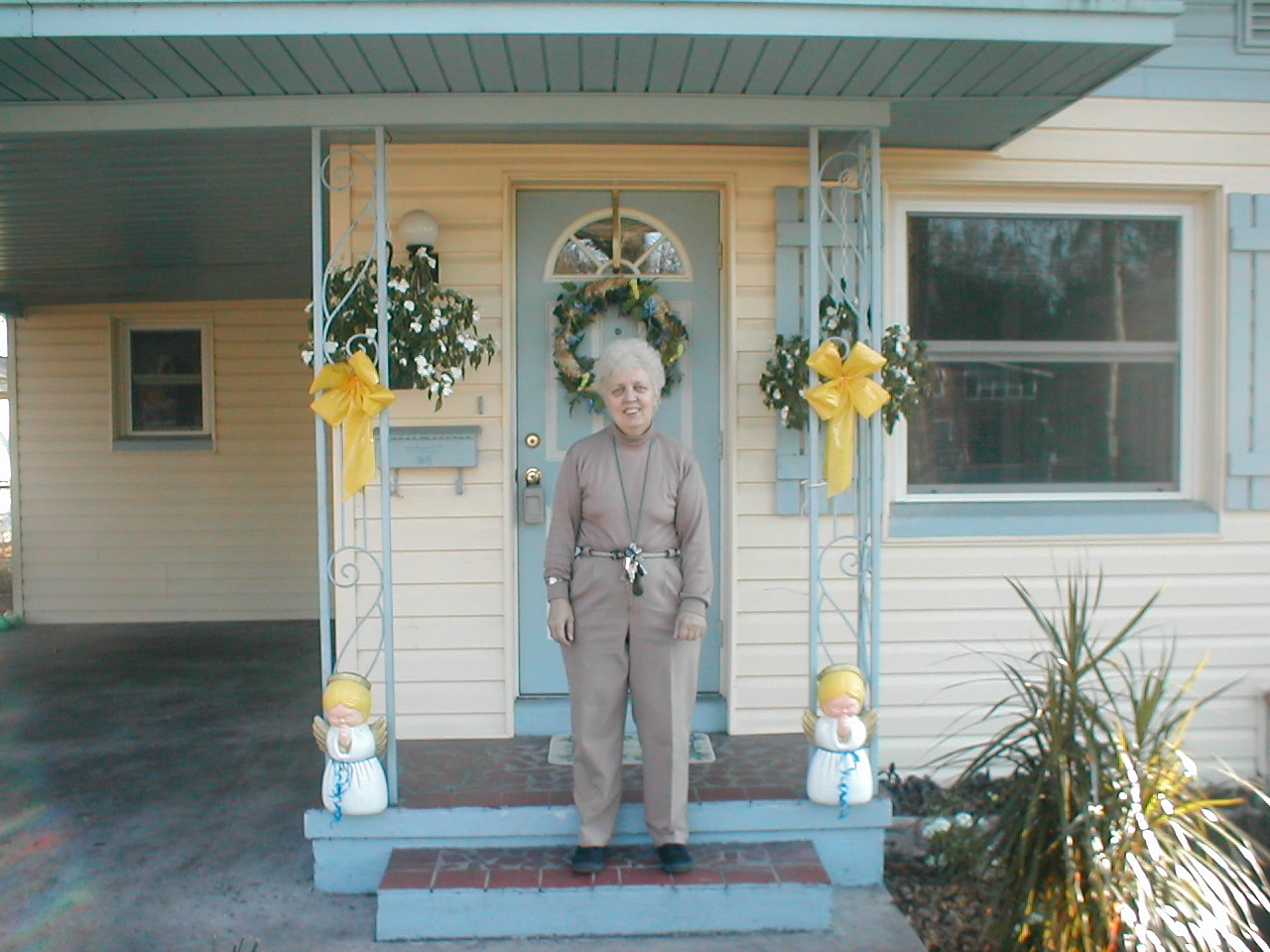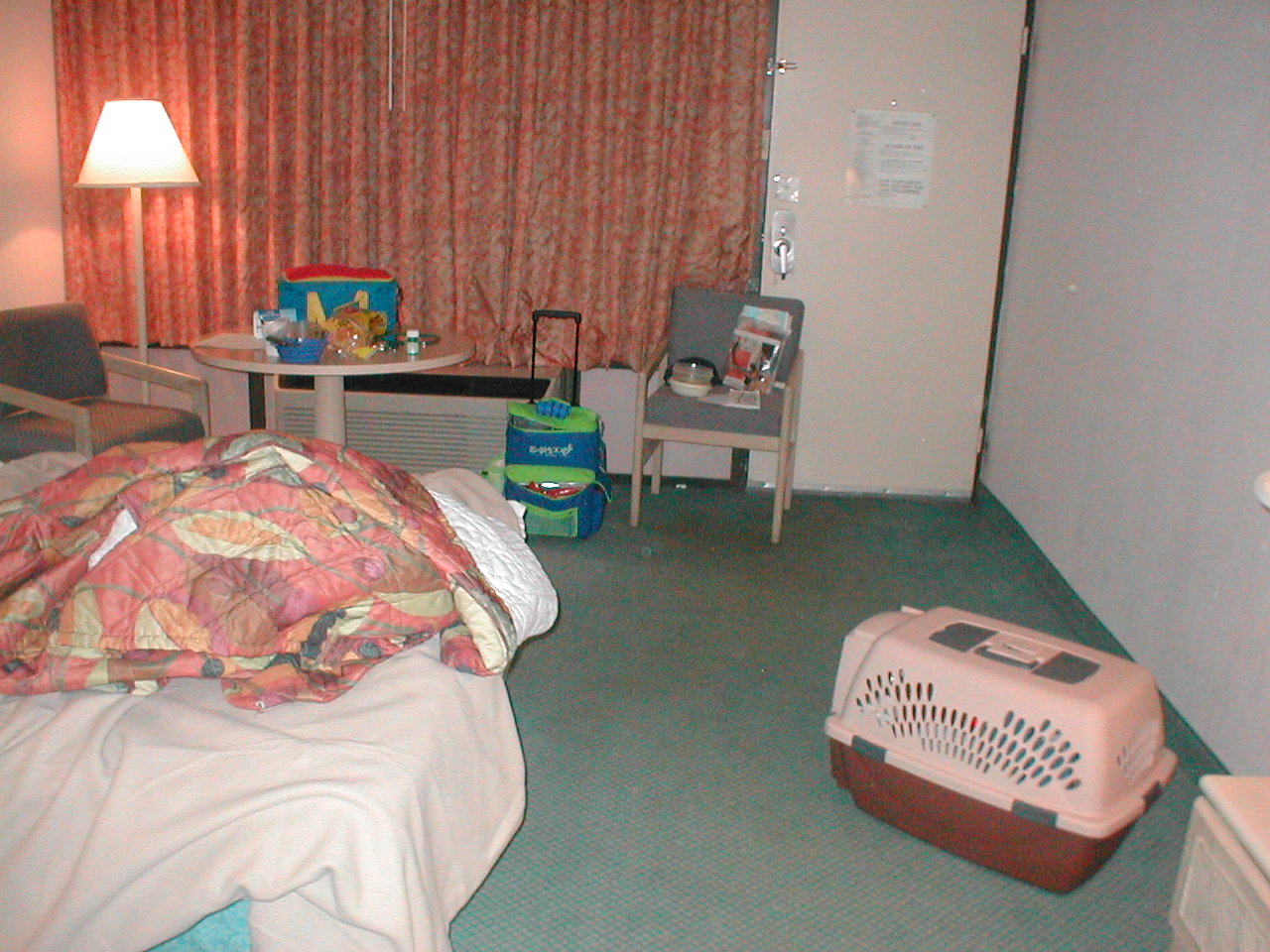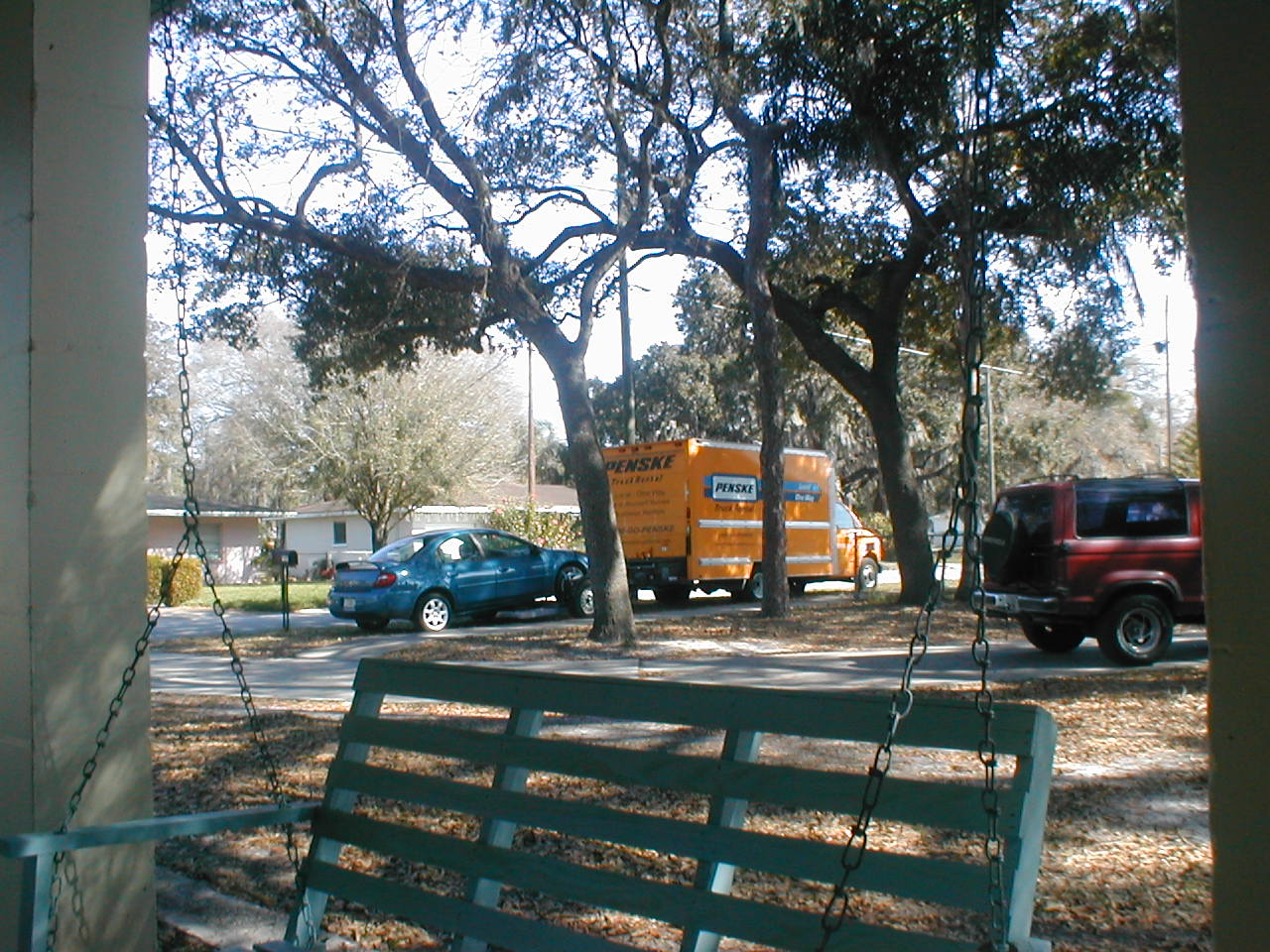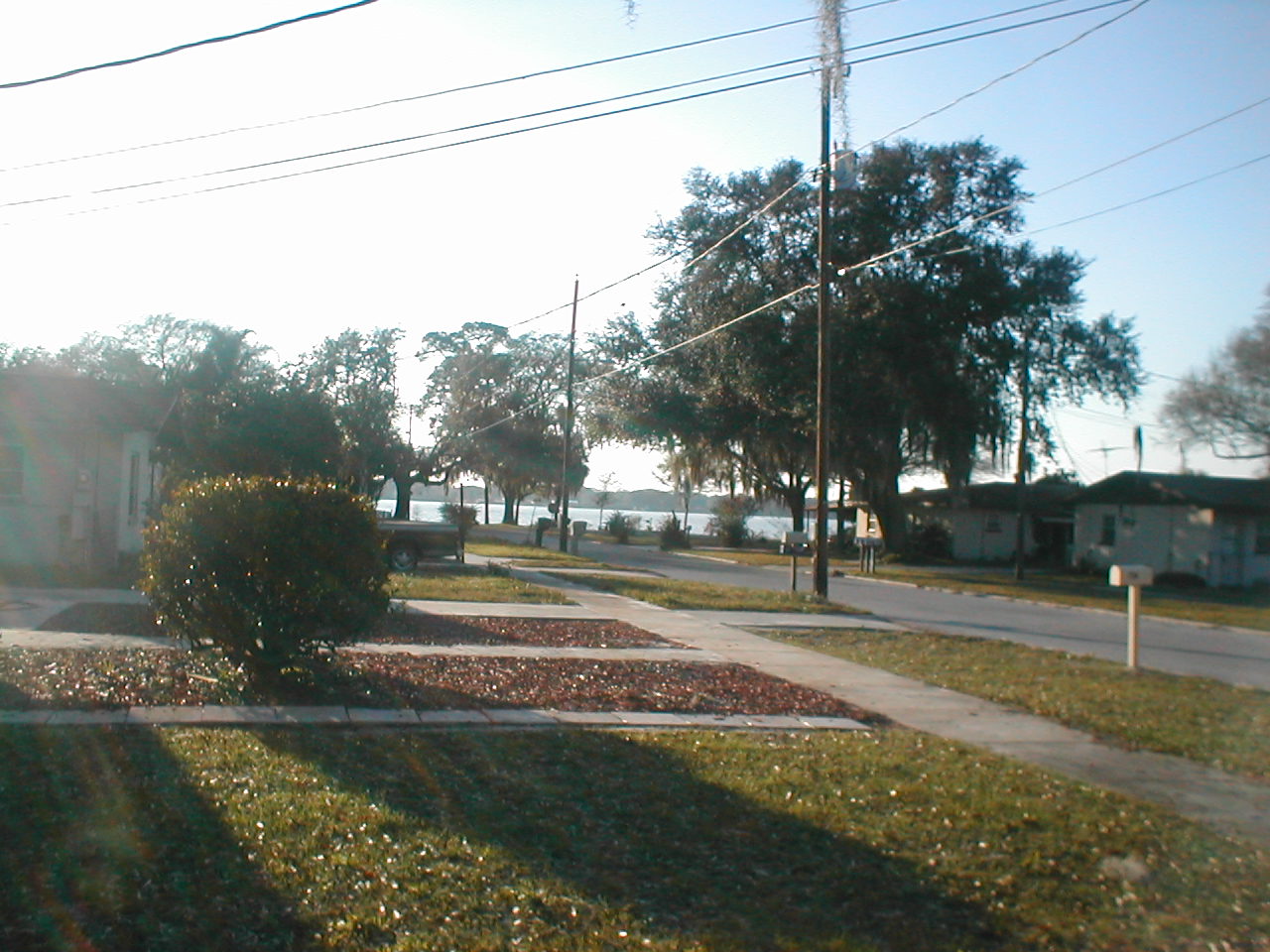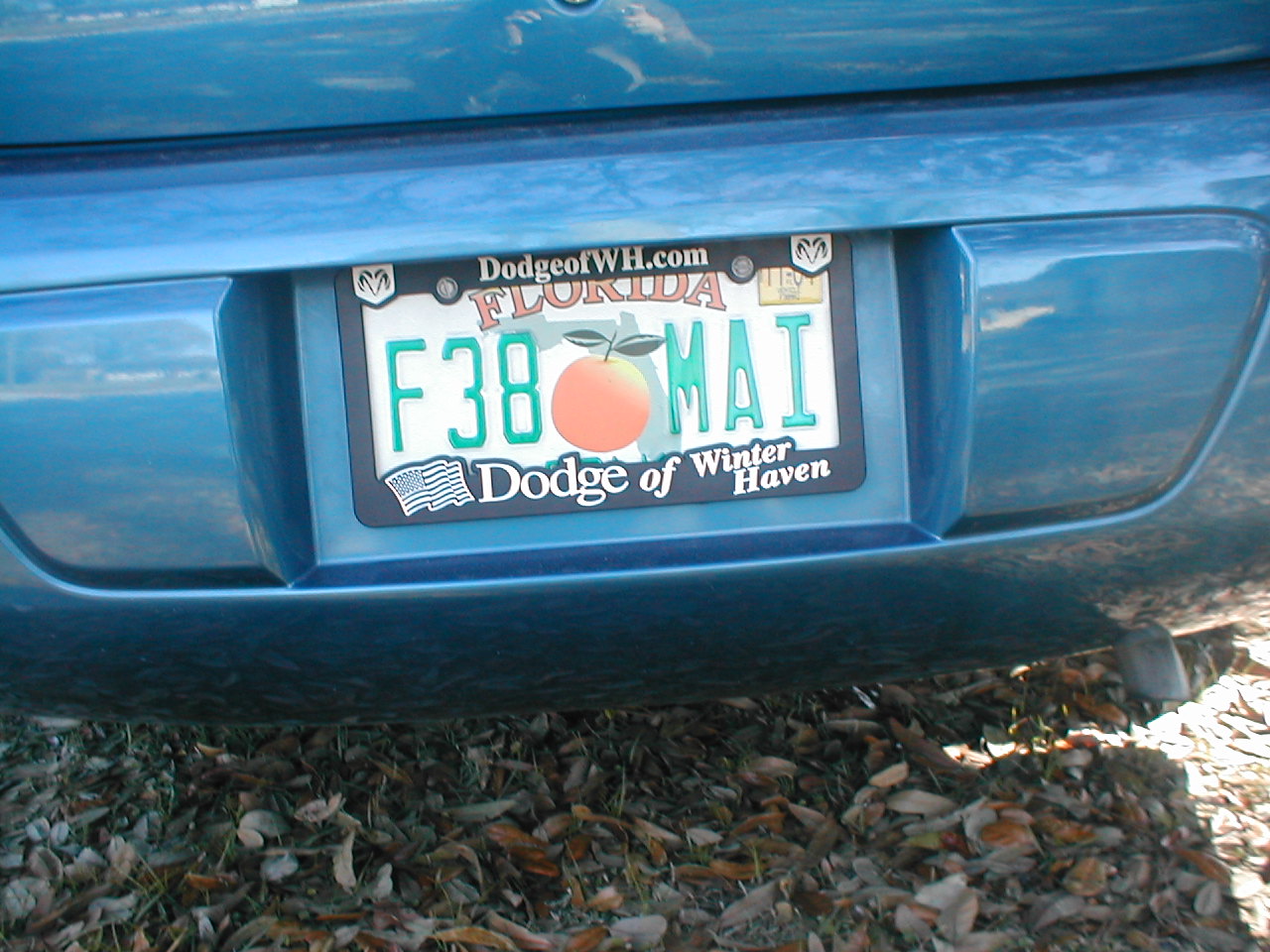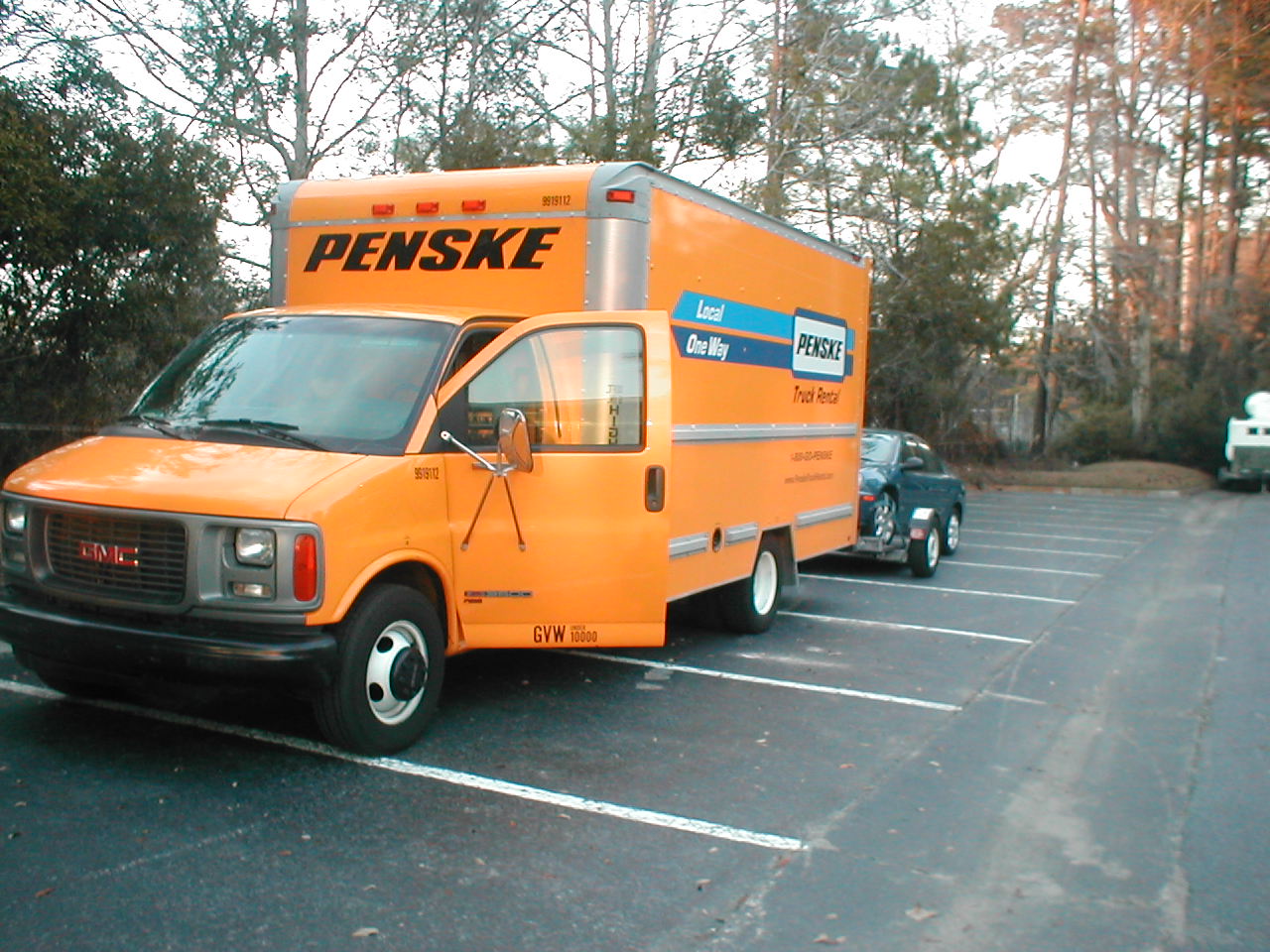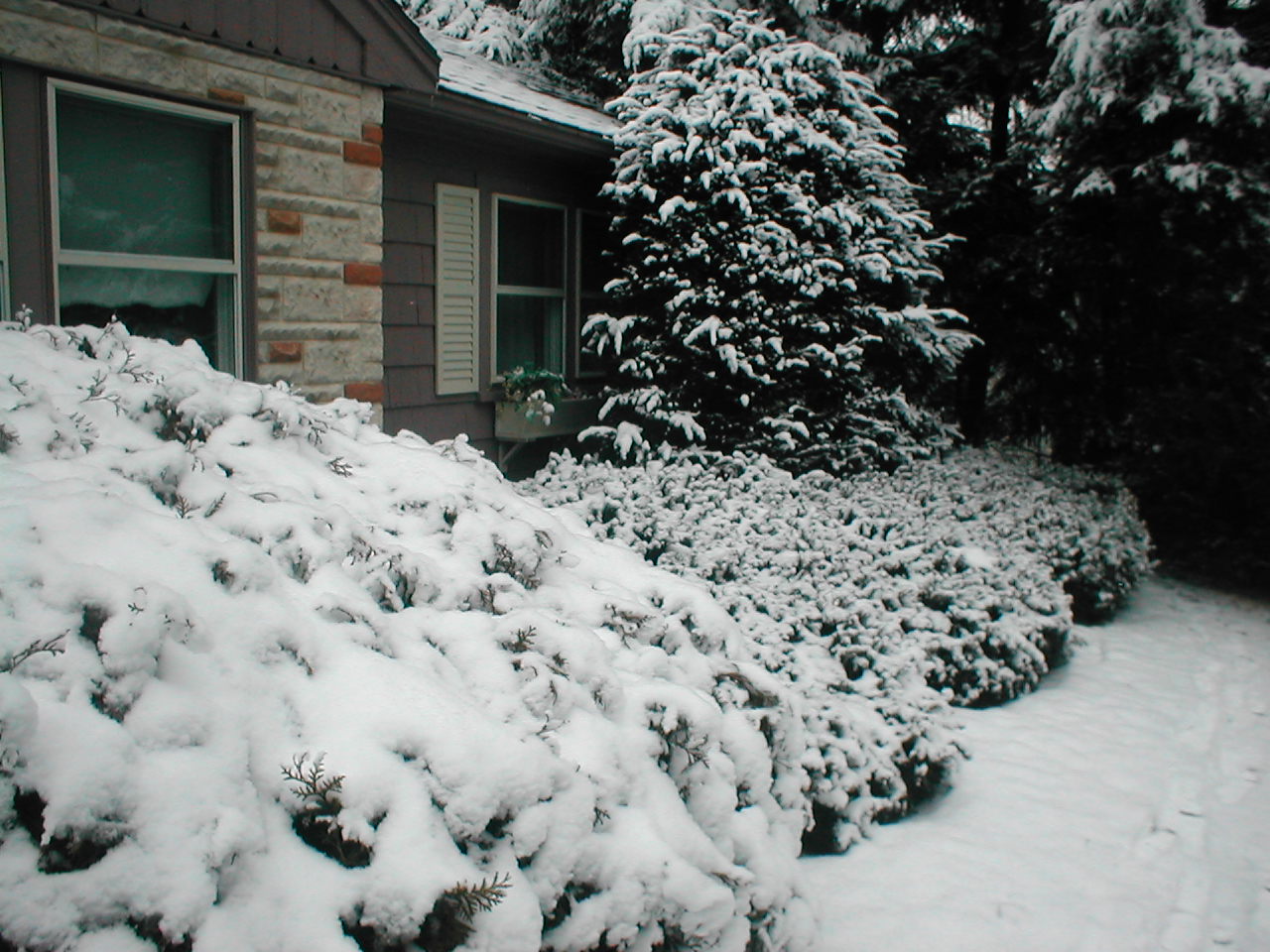 -------------------------------------------------------------------------------------------------------------
-------------------------------------------------------------------------------------------------------------

Well closing was early morning and Real Estate Agent picked me up and drove me to closing that went off without a hitch. Agent got me back to house and went in to check and make sure it was all ready for new owner. Then I got in truck and car in tow and headed to the highway and planned to stop when I got tired. I found a motel that was open enough so I could pull right in and then out with truck and car.. I stopped about 5 pm.

I got stuff into room , and cat Velcro in her cage. Then went to dining room and ordered supper. Well customers came and went and my meal had not come yet. So I asked waitress what happened and she checked. Cook came from kitchen and talked to me and apologized to me. He could not calm me down so he went back to kitchen.

My supper came and it was special and I ordered desert. Ask for check from waitress and, cook came back out and said supper was on the restaurant, and I started to cry, They apologize and left, and I went back to my room.

Took Velcro out of her cat carrier to feed her, she was scared. Went to watch tv and feel asleep on the bed. When I woke up I tried to find Velcro and put her back in carrier. I could not find her.

I took everything and moved it, bureaus and all and took drawers out in case she had crawled into one. After three hours I sat on bed and cried and prayed. Asked God to help me find Velcro so she would be safe. First thing God said was remove mattress and turn it all around. And low and behold Velcro fell out of hole in mattress bottom. Hugged her and put her in cage and fell back to sleep.

So when I got up at day light got all into truck and headed up highway. Had one scare where a trailer truck was barreling down an on ramp and he was on phone. He did not see me, remember I was driving 14 foot truck with my car on tow trailer.I said dear God help.I put my foot to floor and somehow truck did not hit me, he did not even acknowledge I was there.I thought I was going to die, thank you God. Today I got off wrong exit to gas up and had hard time because at gas station I could not back up because of car in tow. Owner made everyone move and he got it out and headed to highway again. But owner said highway would not let me back on , but off I went.. I was scared because of what he said. I saw tool boths coming up and I was scared, I said am I on the right road? She said yes you are fine, paid tool and was off again

I knew I was at end of Jersey Pike and had to stop to pay last toll. It was not too busy so attendant took toll and started to laugh. I asked what is the matter. She said look at booth on other side of truck, I did and 2 attendants were laughing silly because they spotted my blow up cowboy man in passenger seat. They said in all their years they had never seen that before. I explained how it made me feel safe. Also if stopped in traffic people parked next to me would think there were two people in truck. They congratulated me and I headed for Franklin, MA shopping center, that was where Lisa Lee and Rico were waiting for me.

I stayed at Lisa Lee and Ricos for two days then I moved to Penny Jeans house till Natick Housing Apartment opened up and I could move into my own place. That took three weeks. I got all set up at housing then scoured internet for an affordable home I could afford in area of ME I had lived near before.

An apartment opened at Cedar Terrace in Natick . I lived there about a year and a half and moved to my new home in Dexter , ME. Below are pictures of my Natick apartment. There were four apts in each main door.

Everything was fine till lady across hall from me moved in. Let's just say she liked liquid more than she could handle. Curtains I put up in hall she would un sew because she did not like how they were sewed like cottage style curtains.

Maintenance got up set because I chose last parking space in across street parking lot for us. I chose the last space in back of lot next to the forest, and figured I did not have to move they could plow one side of car. I got wrote up.

Day of moving I got up early and packed personal stuff and left keys in kitchen drawer where administrator said to do. My daughter Lisa Lee went and let moving truck in and they loaded up furniture . Daughter left keys in drawer , locked up and and went home to Franklin , MA.

Justin I am off to Dexter , ME new home. SEE YOU THERE !