Cross_Country_To_East_Dedham_MA

Bob thought he had figured out what size truck he needed to move us. Oh my he was so wrong, but we figured it out. The old trailer his mom and dad had given us was then filled with the left over supplies.

My Mom and Auntie Agnes flew out to Van Nuys, CA and helped us pack and move. One morning we got up early and Mom rode with me, and Auntie Agnes rode with Bob. Bob had connected the trailer to back of truck, and I drove the car with Penny Jean in back seat in the car crib so she would be safe. Penny Jean was about seven months old when we moved.

Each day we drove about 500 miles then found a motel to sleep in. We all slept in the same room. We would get up early eat and gas up and head out again on the road.

In Gallop, New Mexico we had stopped for gas. Once done Bob pulled out first, then I tried to gas up but a drunk Indian came to front of car and laid on the hood I was petrified. Gas attendant somehow got the Indian off of car and laid him in the grass. Bob had pulled over and waited for me.

Then we headed out and somehow Bob took wrong turn and we ended up lost but kept driving though the desert. When we gassed up again we got back on the right road, but we had gone two hundred miles out of the way.

That night we slept well and got up early, got ready and ate, then headed out again on the road. About two o'clock we stopped for food and coffee. And again we took our time. After we ate we all got in truck and car, and Bob had headed out first. Then mom got in car and spilled her coffee all over the front seat. We cleaned it up and tried to call Bob on two way radio, but he was to far away. I cried and Mom apologized. I finally said there is nothing I can do but get on road and head East and hope we run into Bob and Auntie Agnes.

Some where ahead Auntie Agnes noticed I was not behind them, and they got worried. As soon as they found a spot to park they pulled over and sat and waited and hoped we would find them. The police pulled up behind Bob and asked if he needed help, and Bob explained what had happened.

They told him to put out flares or warnings and be safe, and they would try to find me for him. About 5 hours later as I drove I said look, there is truck and trailer pulled over. We all cried and hugged and were glad we all were safe. We got a room early about 5 PM and rested extra.

About six days later we pulled into Dedham all tired. Auntie Agnes said Bob could park the trailer in their drive way a few miles away. Moms place was small . She gave us her bedroom and her and Penny Jean slept in the parlor for about a year. Then Bob and I found an apartment we could afford and moved into Westwood. I found out at that time I was pregnant with Lisa Lee. It was so nice to have our own apartment to live alone again.


Bob started saving to buy a house and we started looking for a home we could afford. We ended up buying a house in Franklin, MA on Conlyn Ave. It was an expanded cape two floor home, so beautiful. It had big back yard , above ground pool and cement patio. I had a large garden, and even canned what we grew.

Bob worked at Honeywell in Waltham, MA. Well the drive got to be to long for Bob so we started looking again for a new house. The girls were both in school full time so the house was quite.


The girls shared a bedroom in bunk beds. They started to grow and were fun to have. After a few years Penny Jean started in the head start school program and she rode the bus to school, we all cried the first day she went to school. The school Penny Jean was in for a half day was part of Franklin's Bi-Centennial Parade. I had made a eyelet bonnet for her head, and the dress was a blue star for the top and the skirt was like a flag material. Well Penny Jean was chosen to lead the parade in her outfit. Her teacher held her hand and walked with her. When Penny Jean saw me and her dad she got a big smile on her face. We were so proud of her.

When Lisa Lee was old enough she started in the head start program too. They both went to the Horace Mann School. There was only about 18 months between the two girls. They got along so well when younger.

One day was my birthday and Bob had put together my present and left it in kids bedroom closet up stairs. He called from work and said your present is in their closet. So I went to get the present and started to head down the stairs, but I slipped and fell all the way down the stairs. I passed out but the girls woke me and I called rescue and they took me to Milford Hospital to be ex-rayed and checked out. Thank God I was bruised and had sore back and arms for quite a bit. It was in Franklin I started taking first aid rescue breathing. Each year I would upgrade training. Then Bob got laid off and looked for another job, and landed one at Honey well's in Waltham, MA. Well the drive got to be to long for Bob so we started looking again for a new house. The girls were both in school full time so the house was quite.

We ended up buying a house in Natick , MA on Rutledge Road. The realtor helped us buy house because we did not have the money for closing. And Again we packed up and moved to our new home.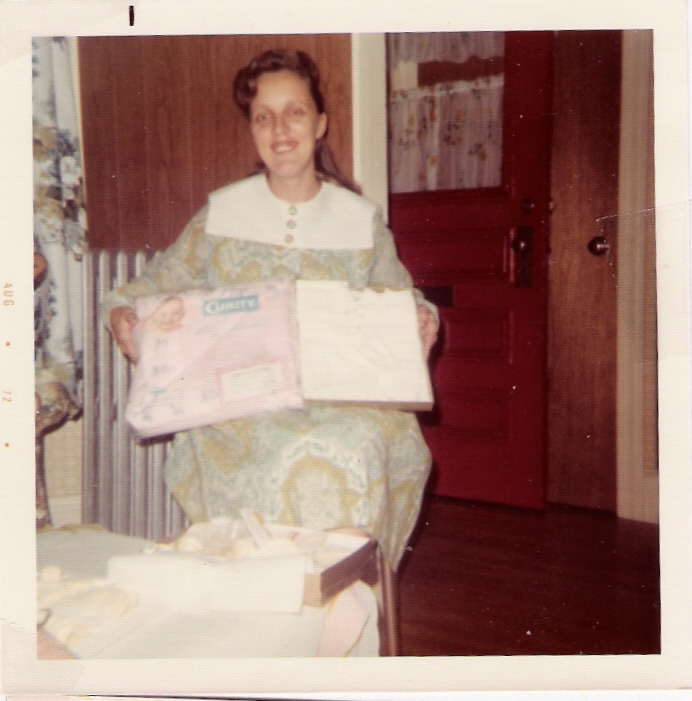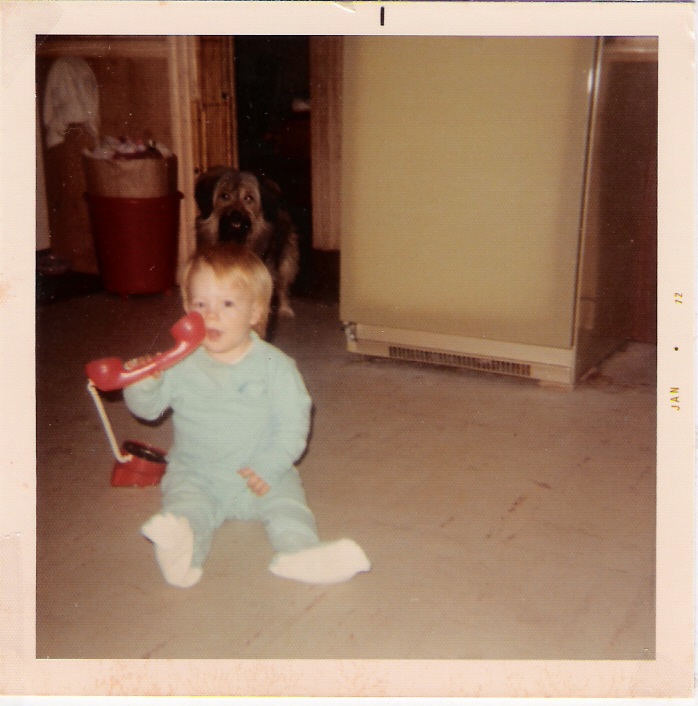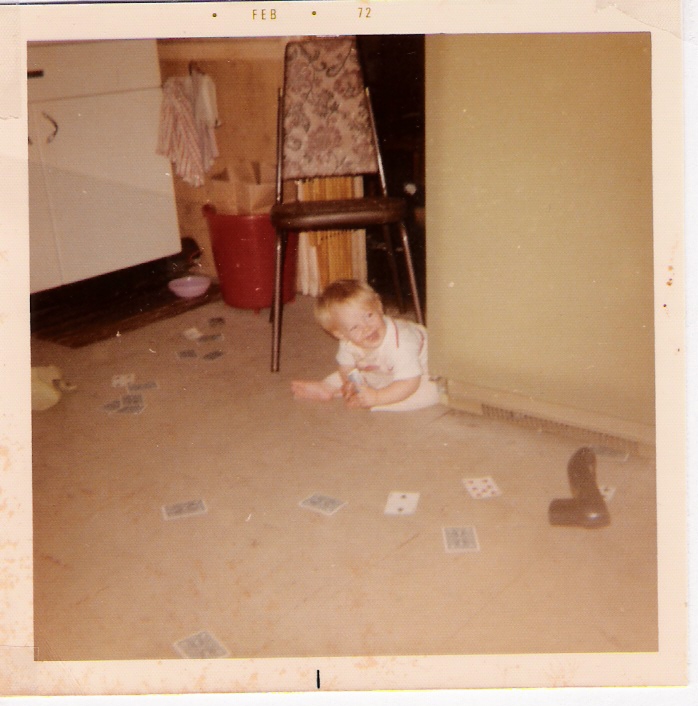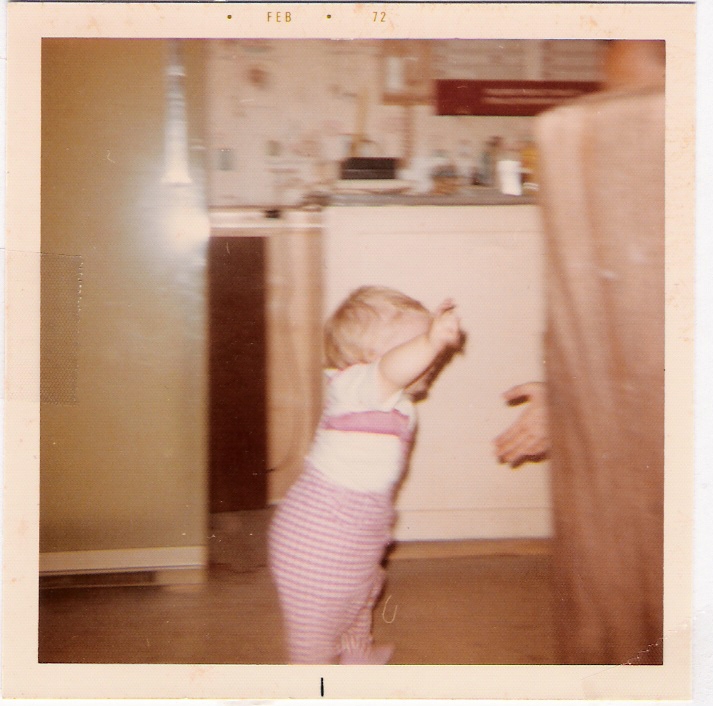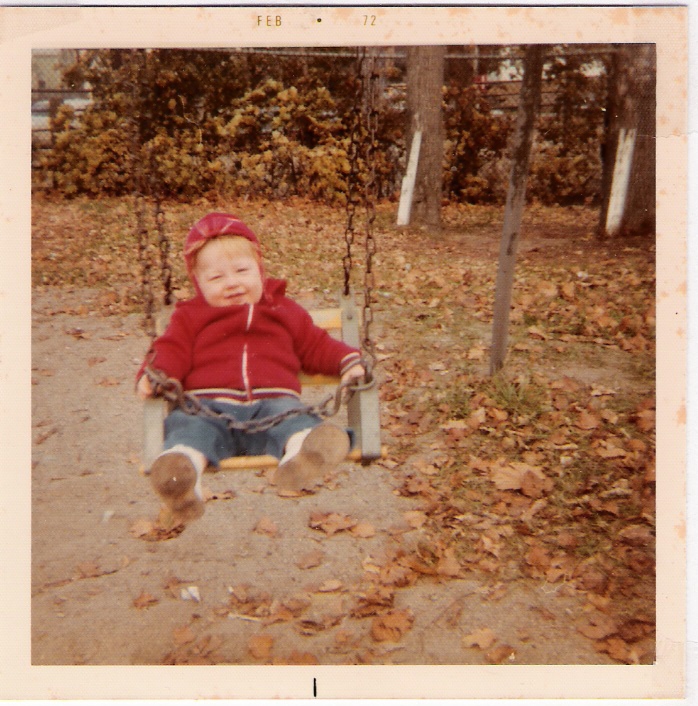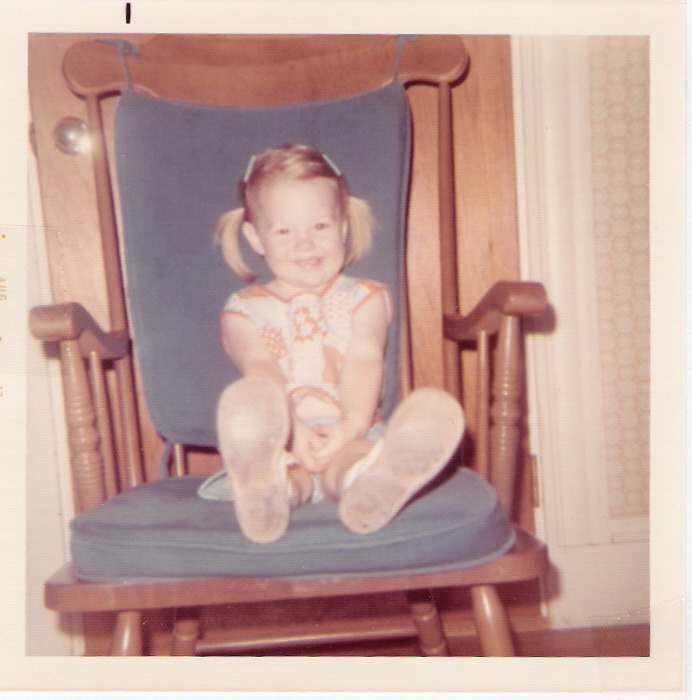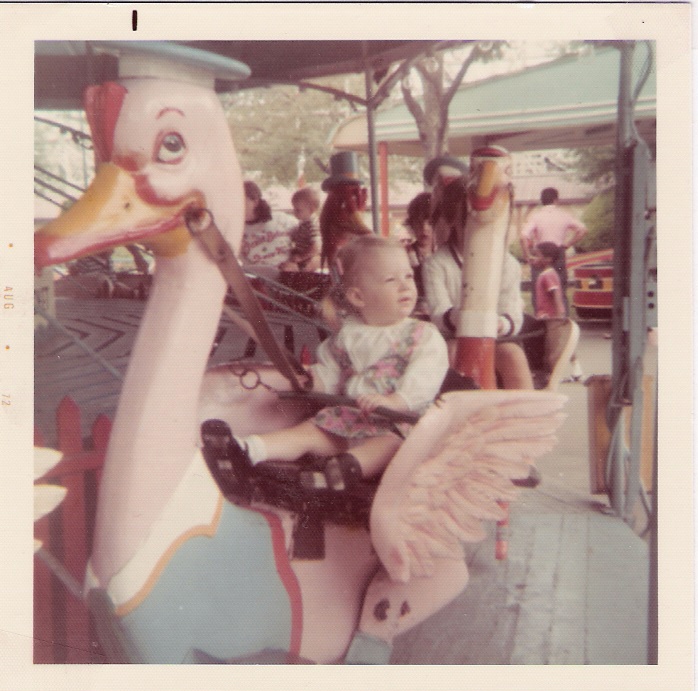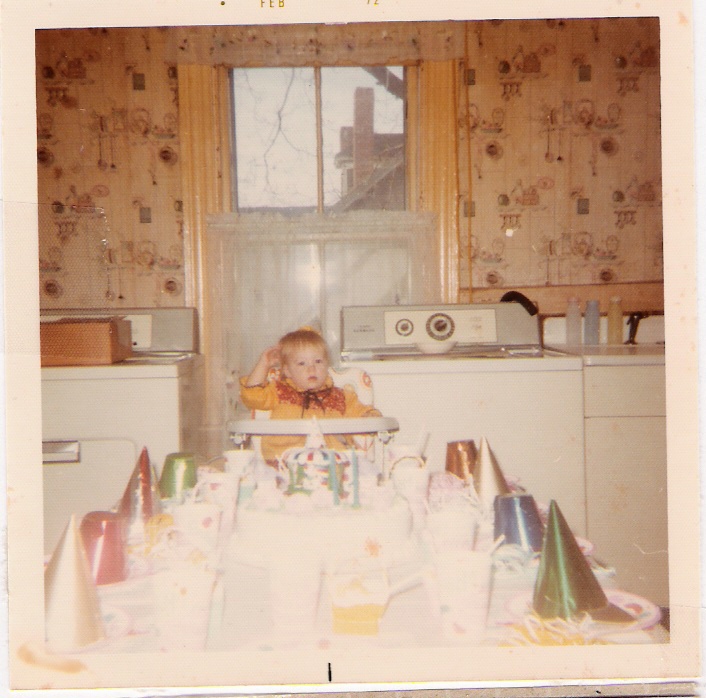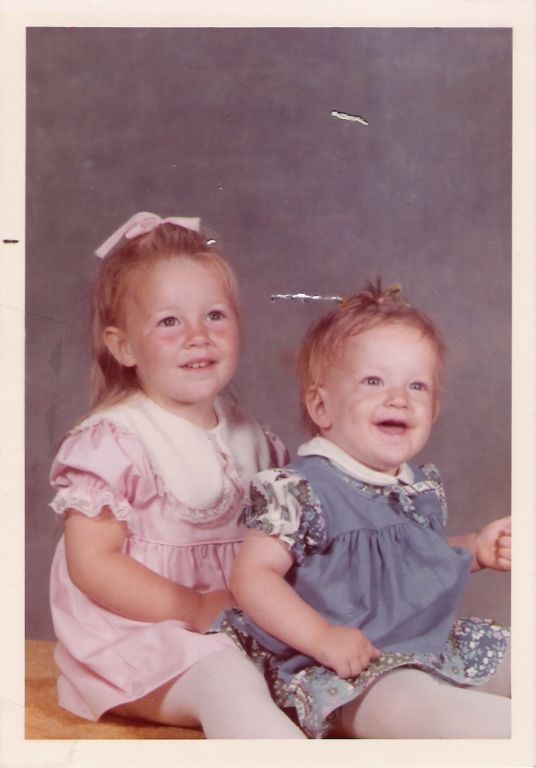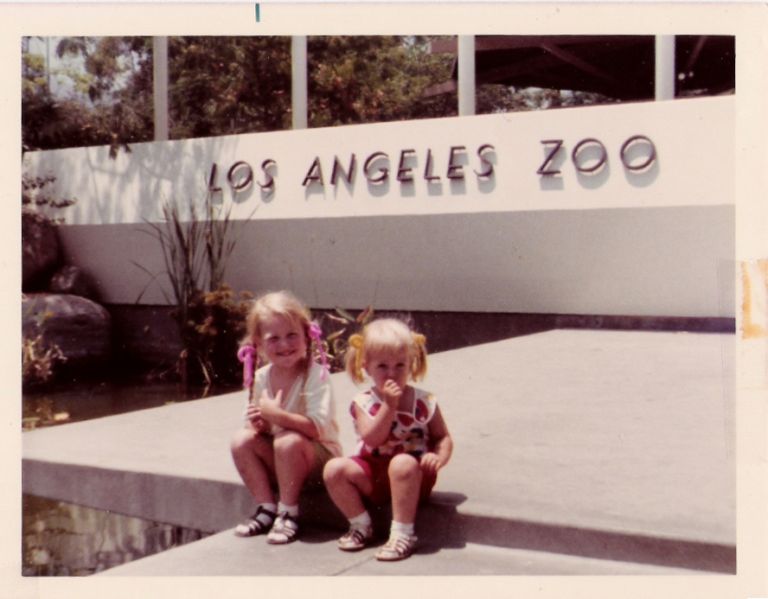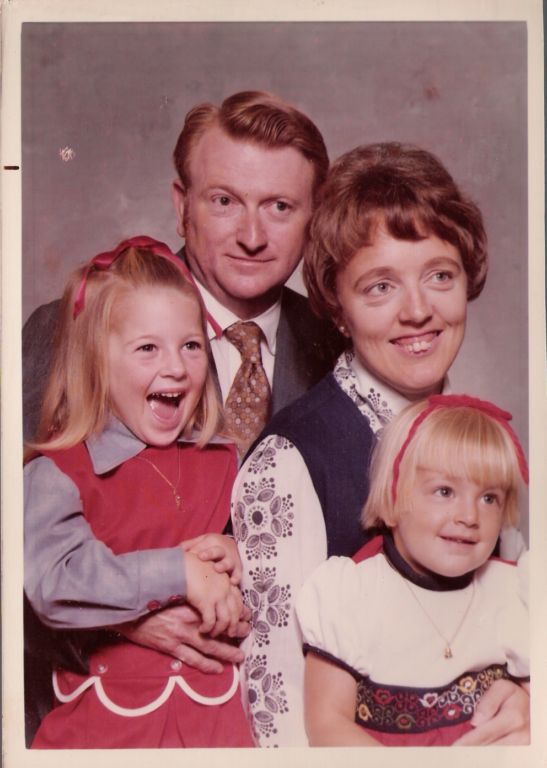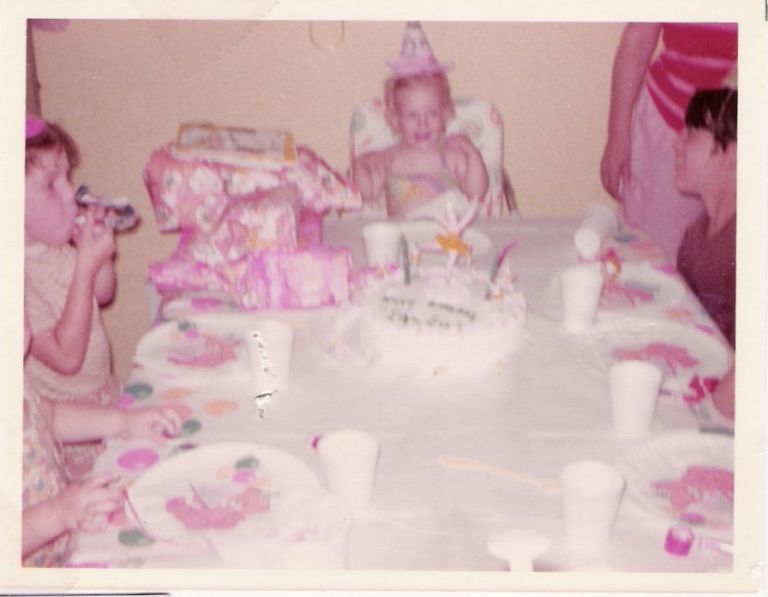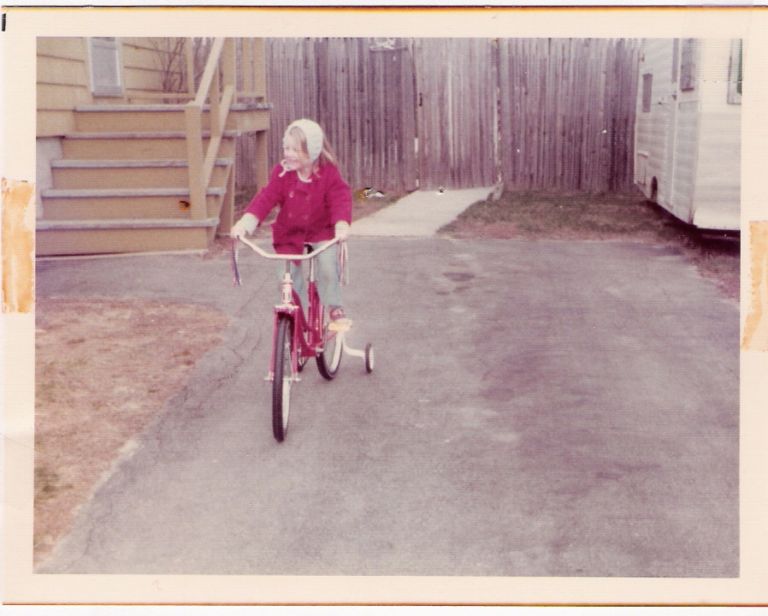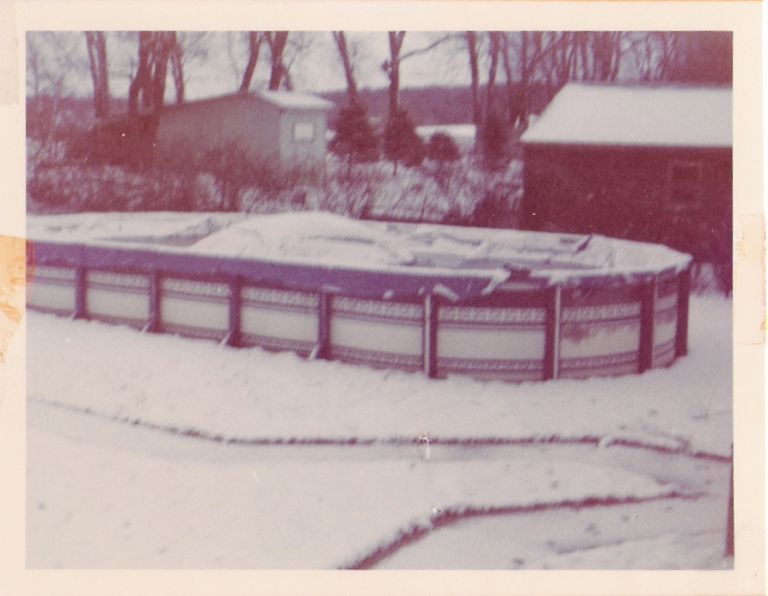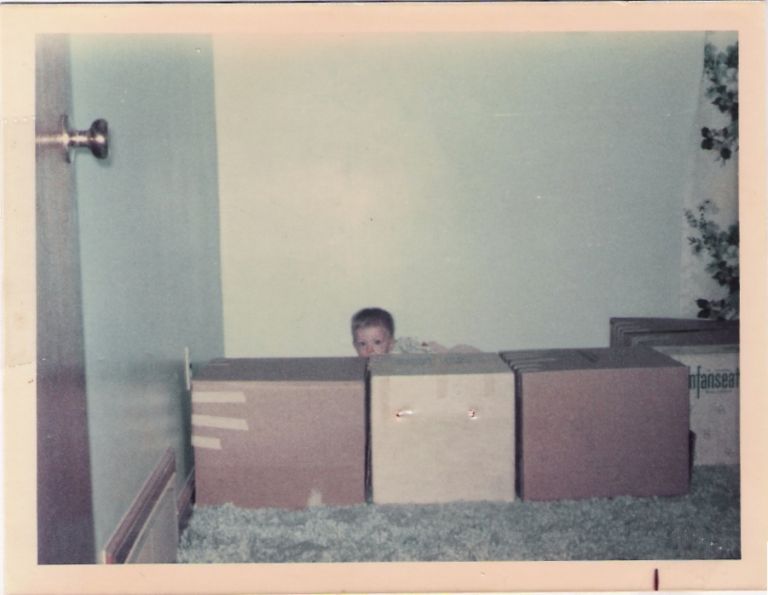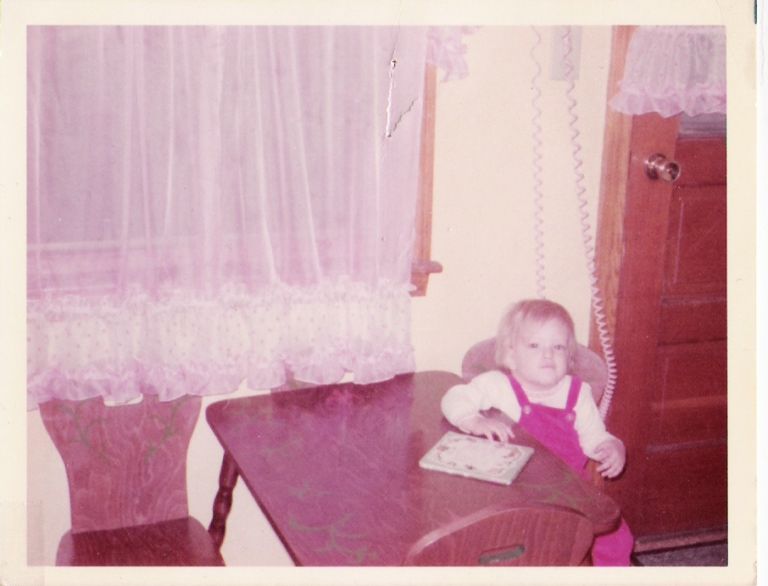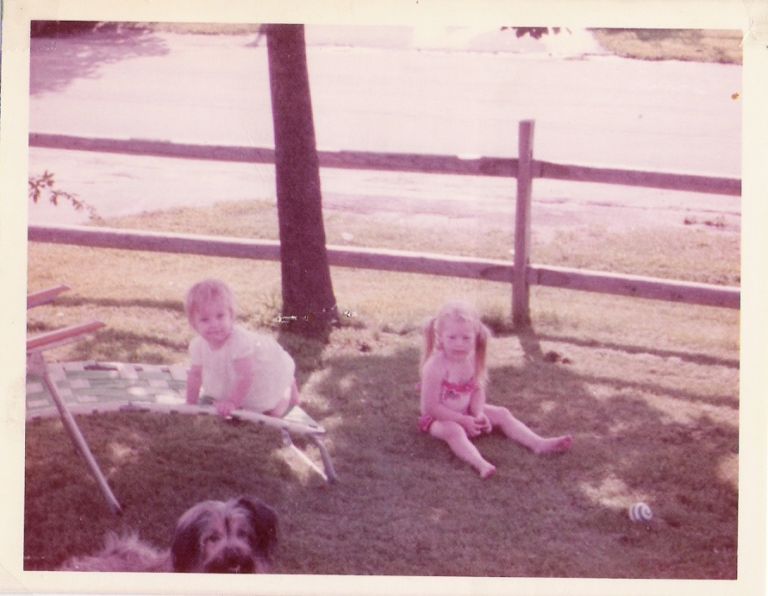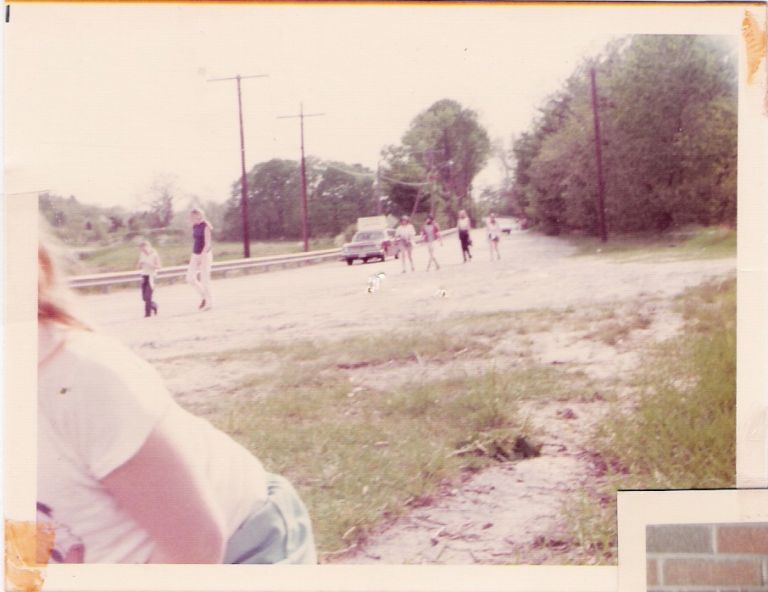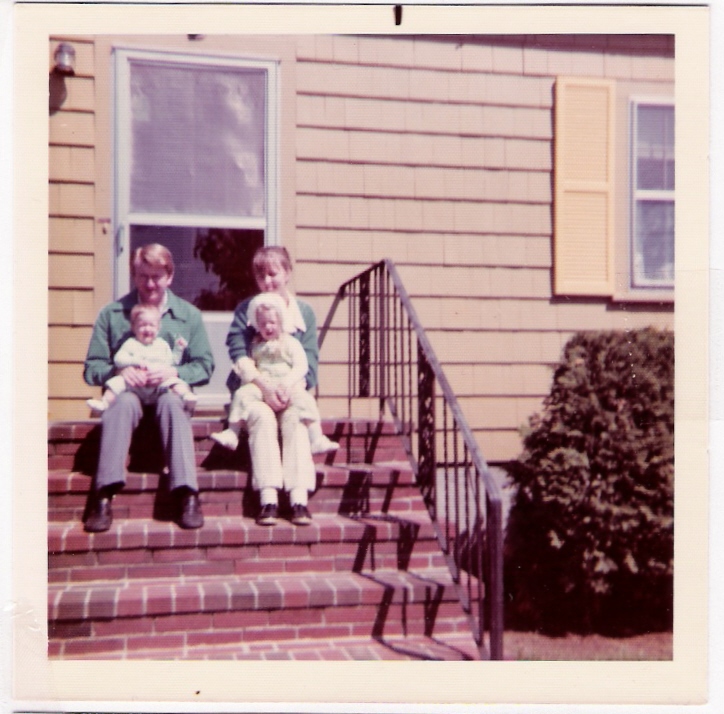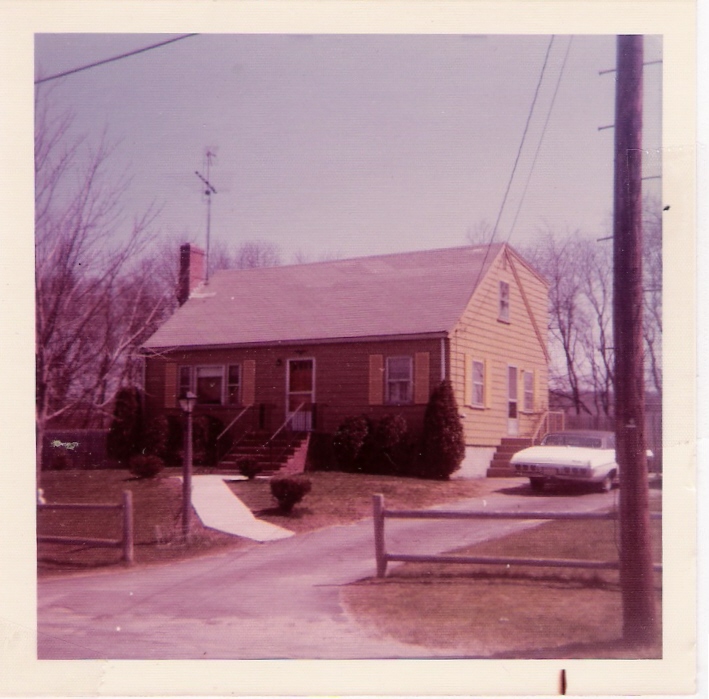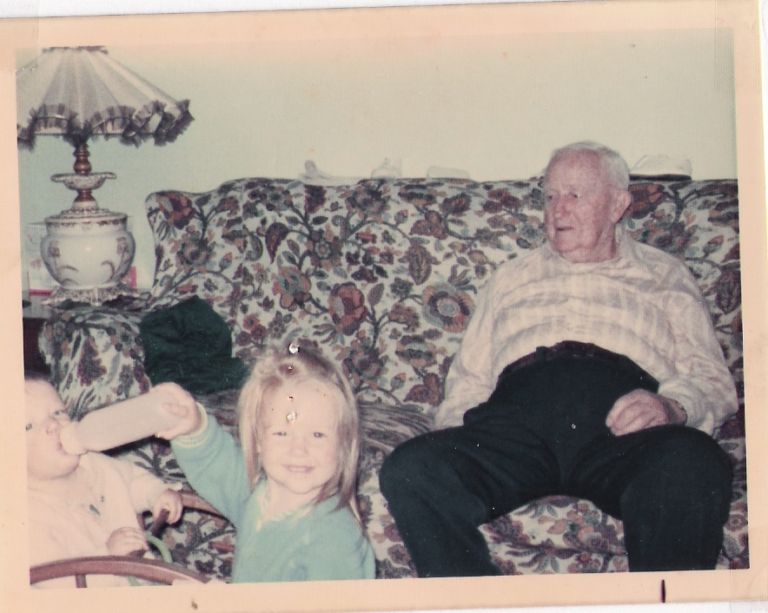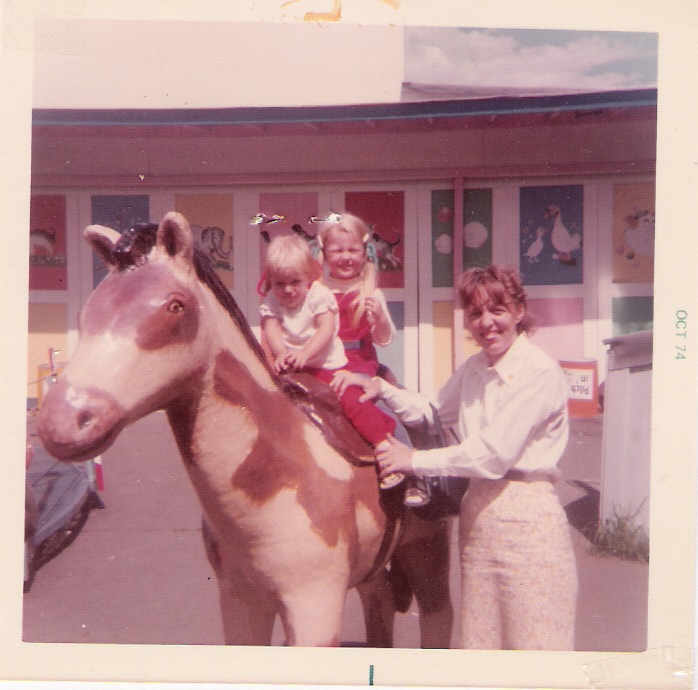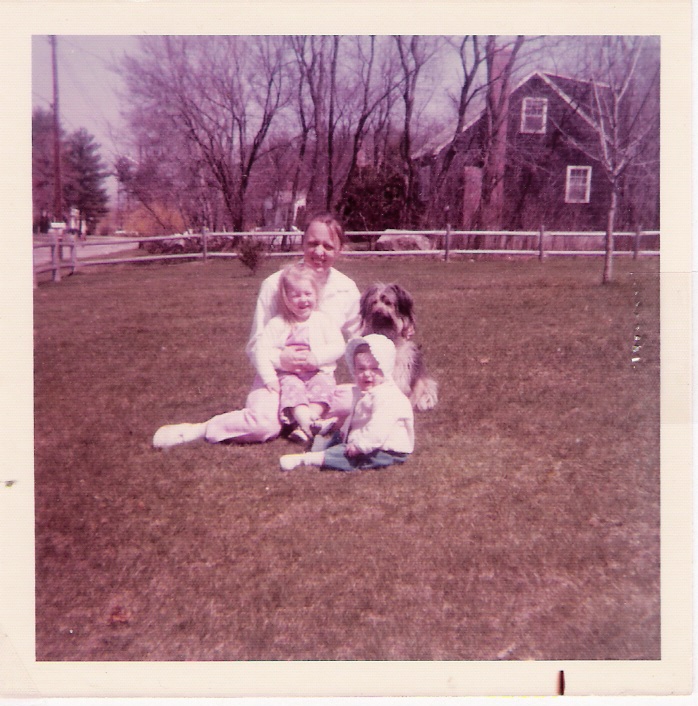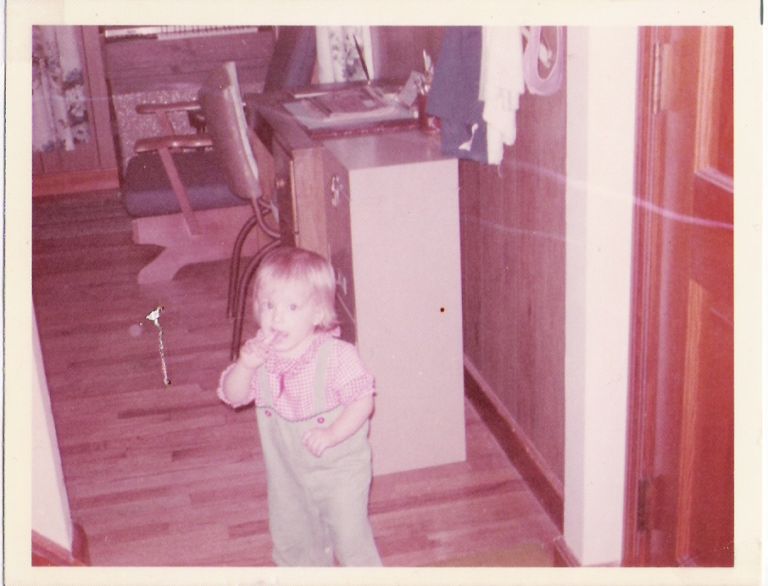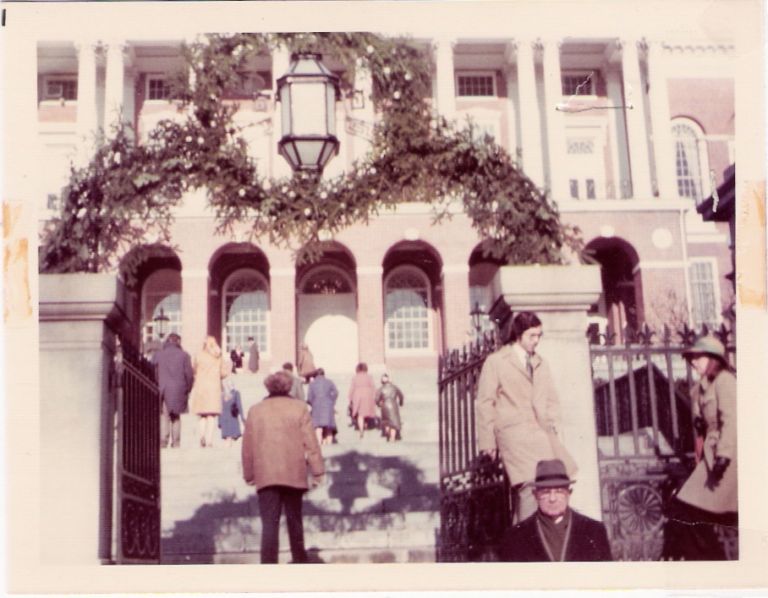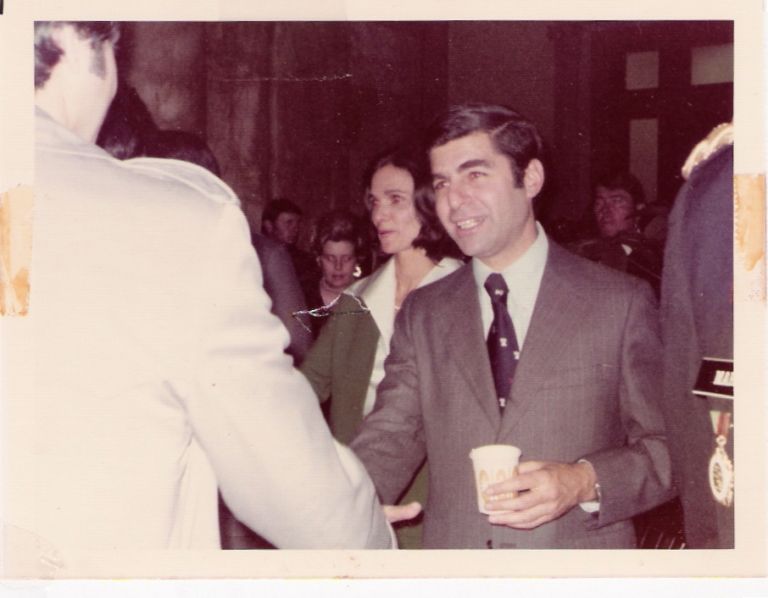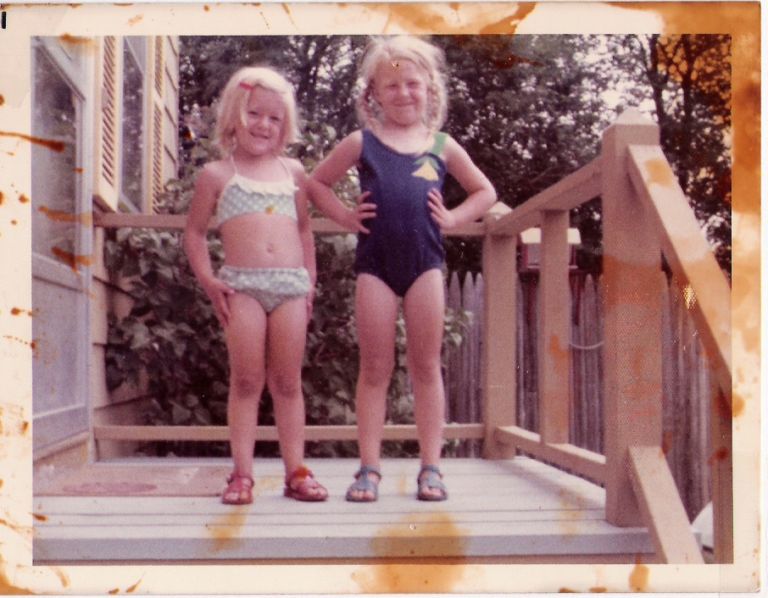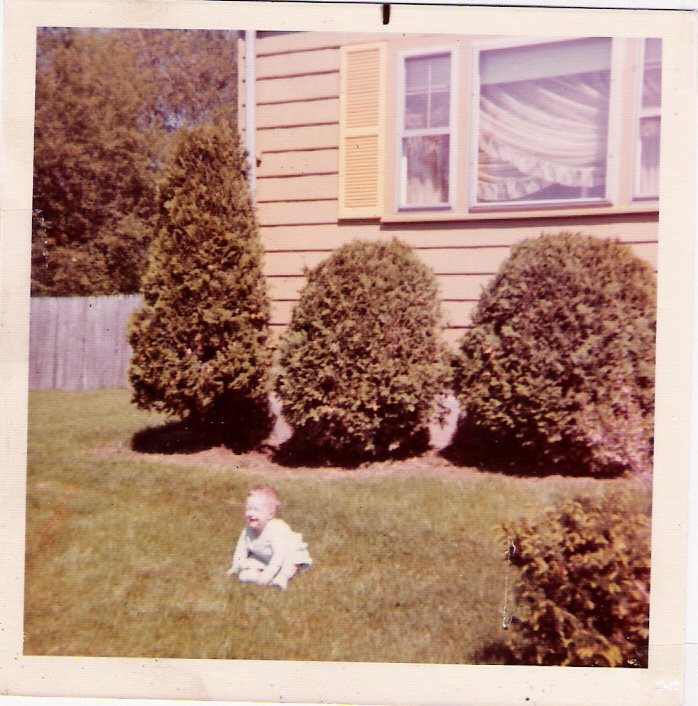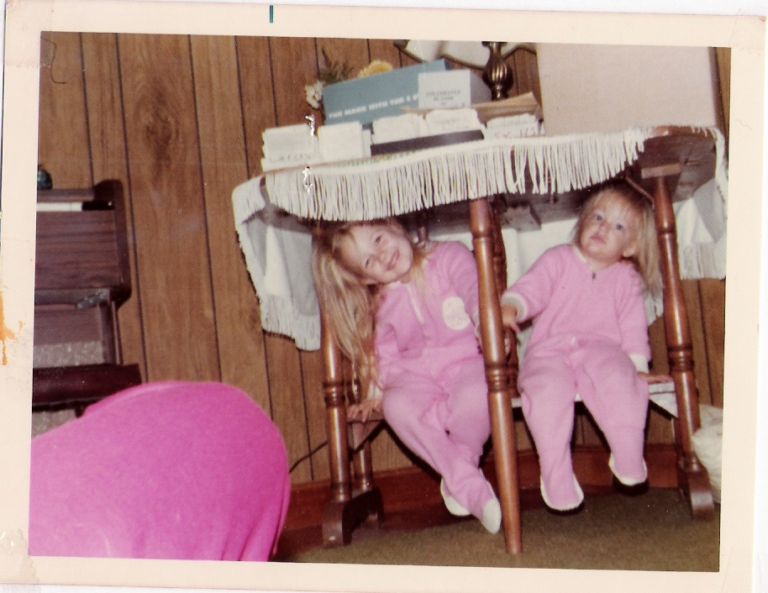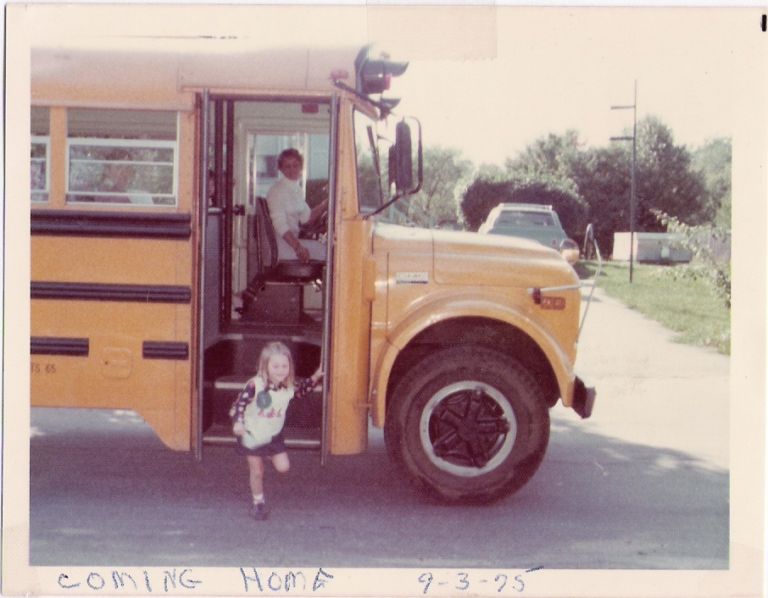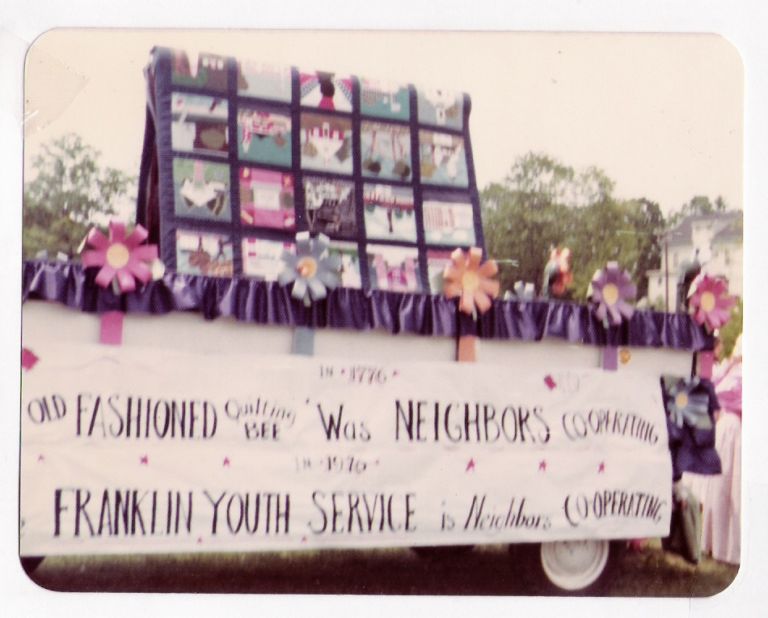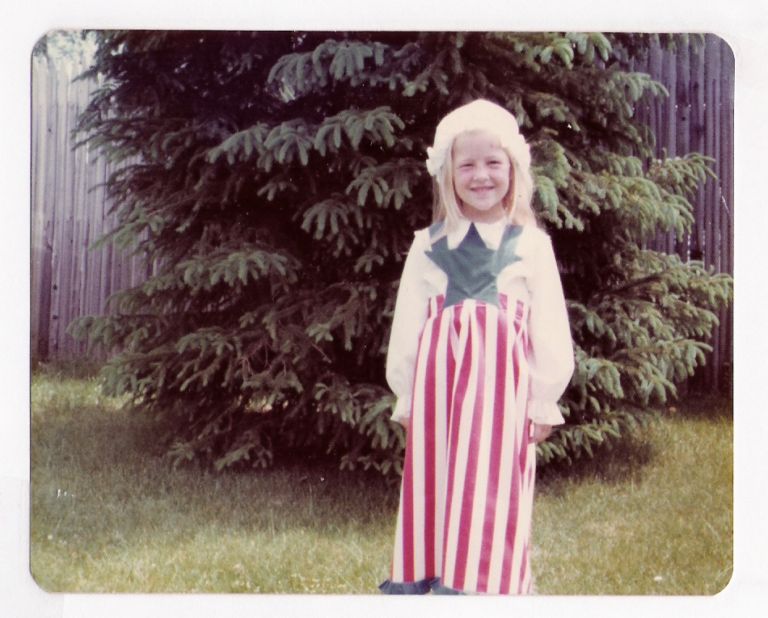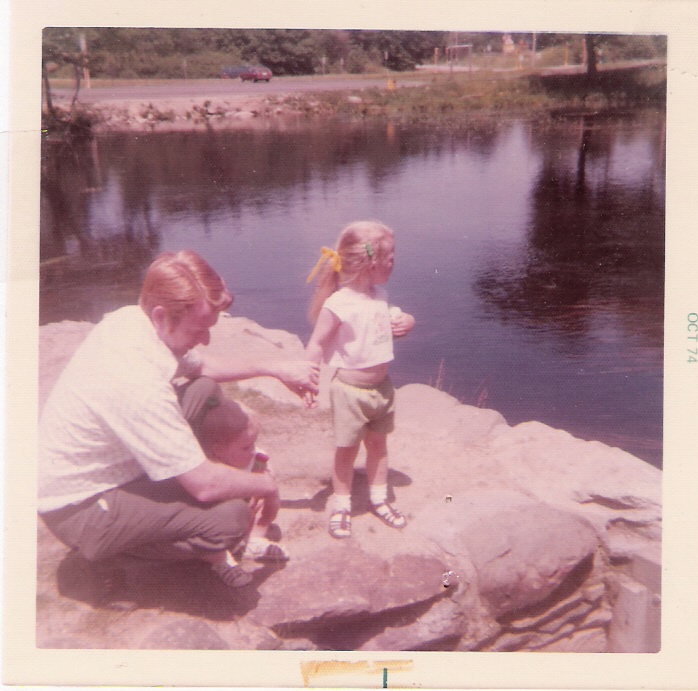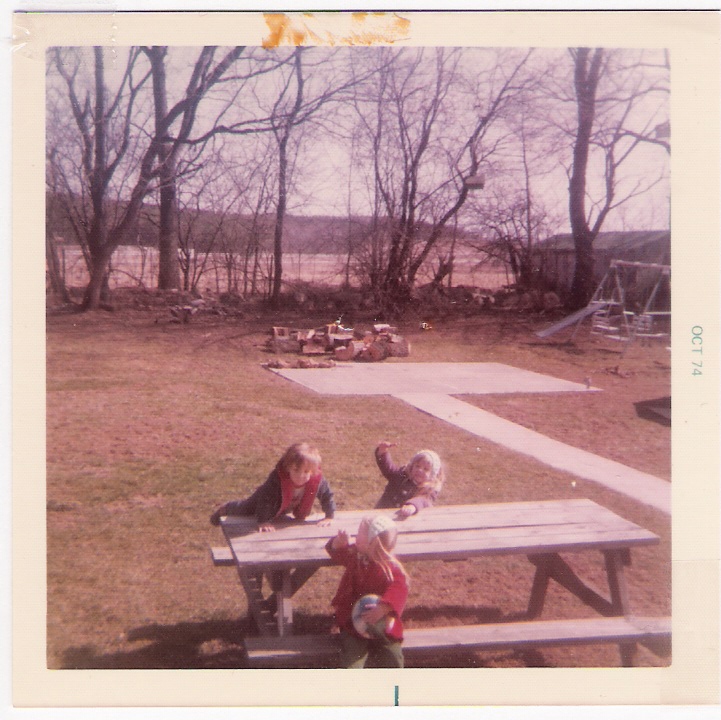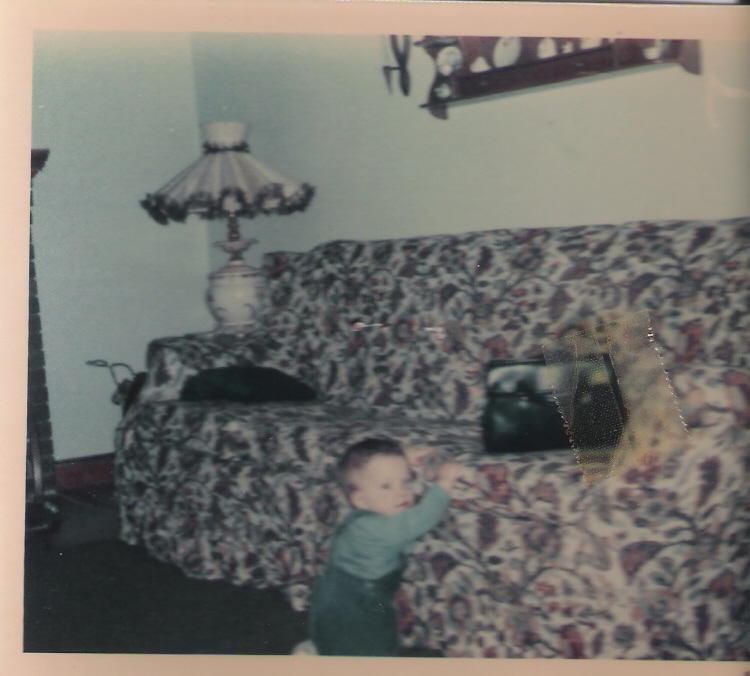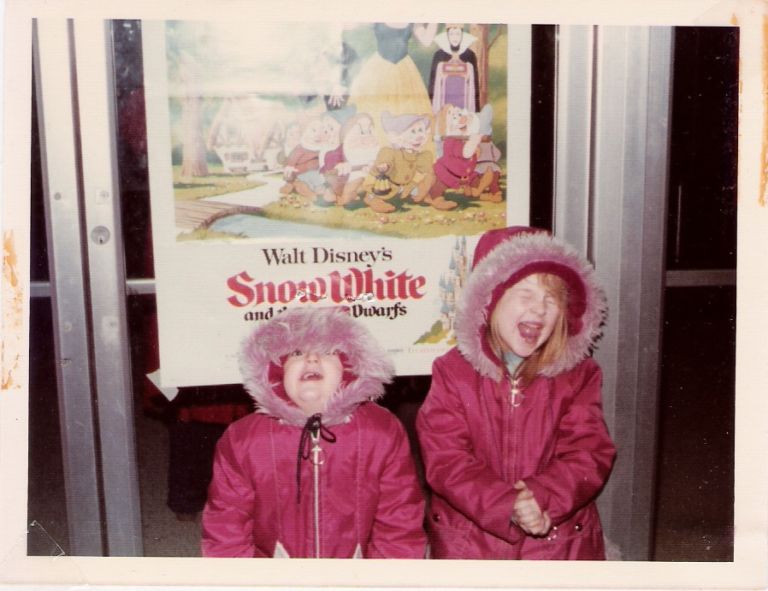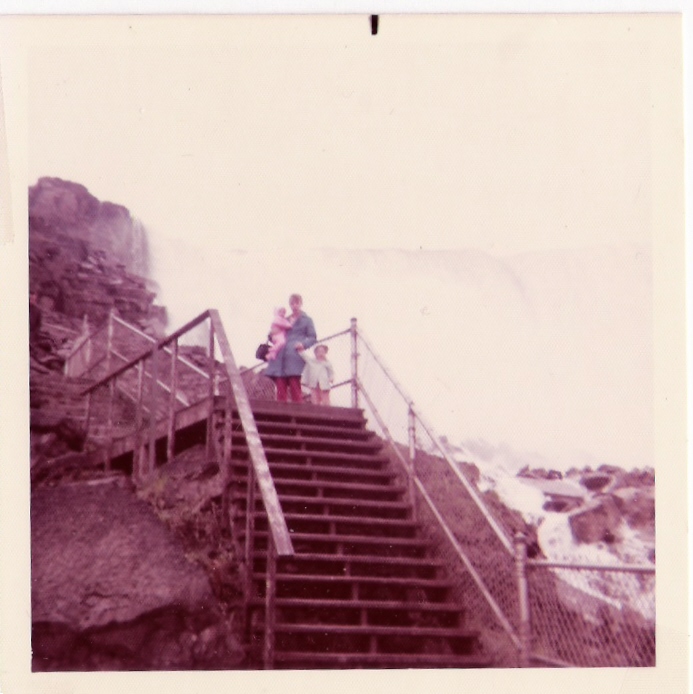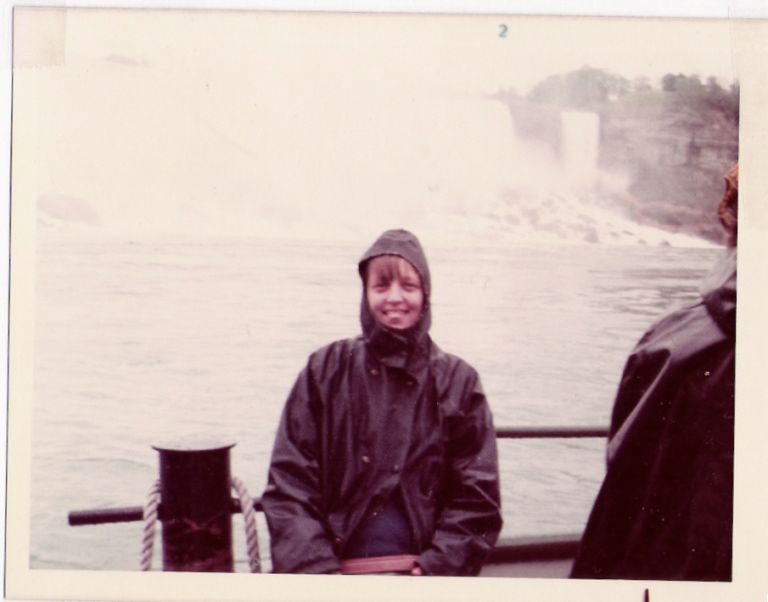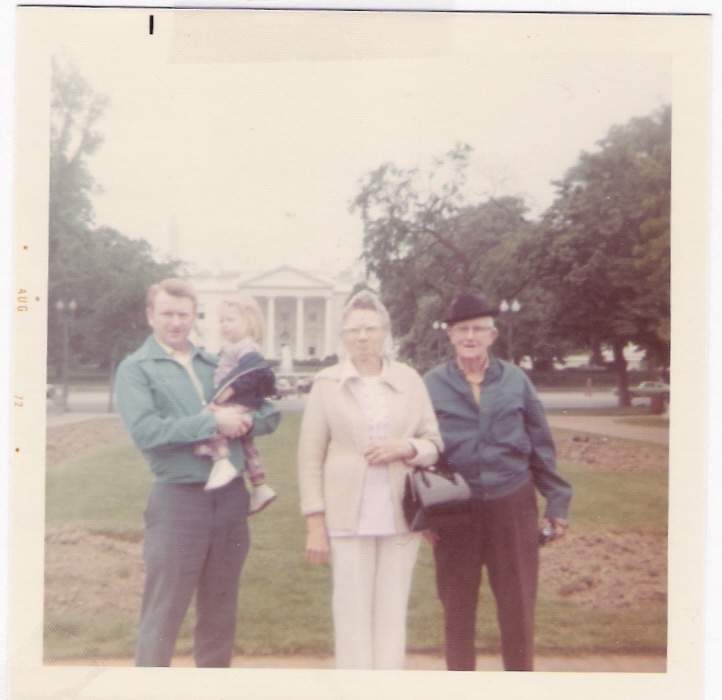 Above pictures are our Westwood Apartment
___________________________________________________________________________________________________
The above photos were at MOM'S Apartment in East Dedham , MA
A few months later Lisa Lee was born. We had bought twin bunk beds so the girls would have own beds. We set crib up in that bedroom. Well Penny Jean slept on the bottom bunk, and behold she fell off the bunk and broke her collar bone even though there was a thick rug on the floor.

Penny Jean was our accident child for heavens sake.We were dressing Lisa Lee for her baptism and I heard this big bang in the bedroom and ran in screaming to see what had happened. Turned out Penny Jean had stuck a hairpin in the wall plug. It blew her across the room and burned the hairpin figure into her two fingers. We took her to hospital and they checked her and said the burn would fade. They said Penny Jean was lucky she had only one side of hairpin in plug, or she would of been killed. So scary. Bob and I put plug protectors to keep kids safe.

Lisa Lee was in Johnny Jumper in doorway near front door when mailman came and put mail in box. I went to get mail and the door it closed and locked behind me and I was petrified, so called fire department to help. Penny Jean was trying to get Lisa Lee out of the Johnny Jumper. Well firemen went around back of apartment with big ladder and somehow got into house and let me in. They warned me to be careful when I would go for mail again. They were glad no one got hurt, and they left.

Life was cool with two babies, chuckle. Then one day somehow Penny Jean got cellar door open, and she fell down cellar stairs. I ran down and picked her up and thank God she was okay and not hurt. Penny Jean and Lisa Lee got along great, and of course we dressed them in same type dresses and so forth.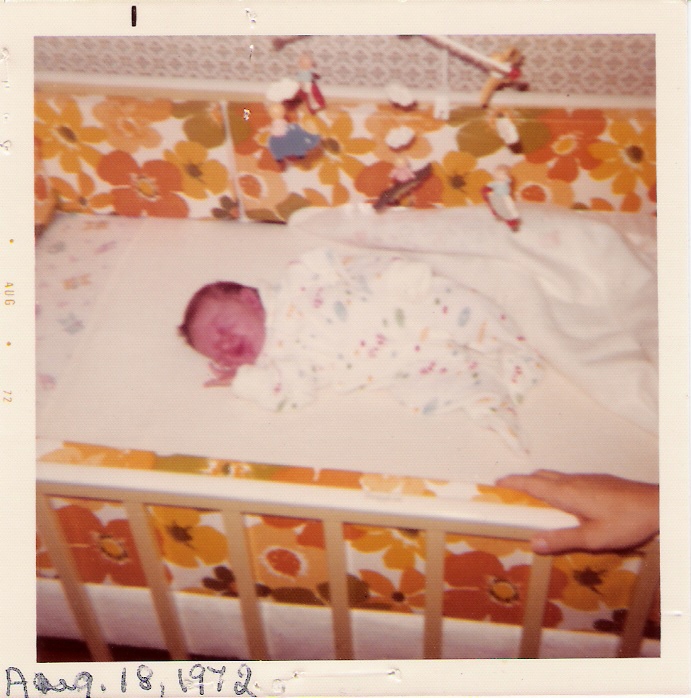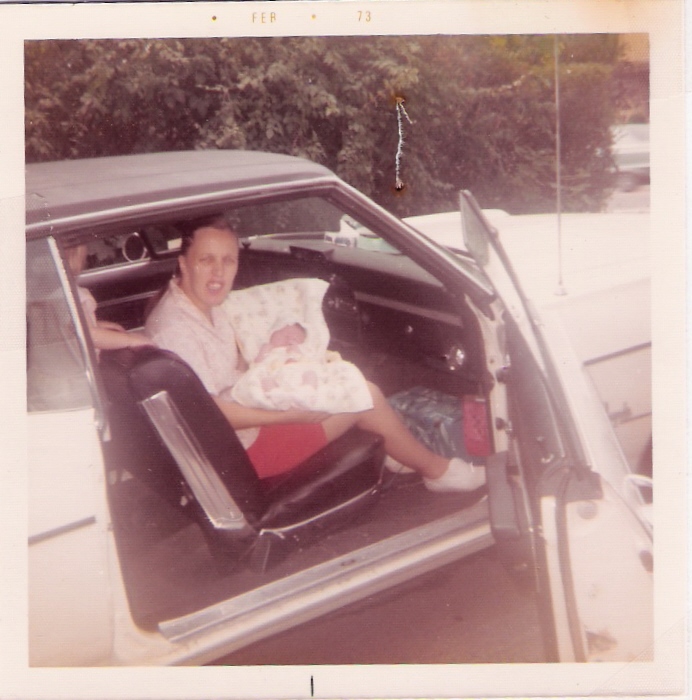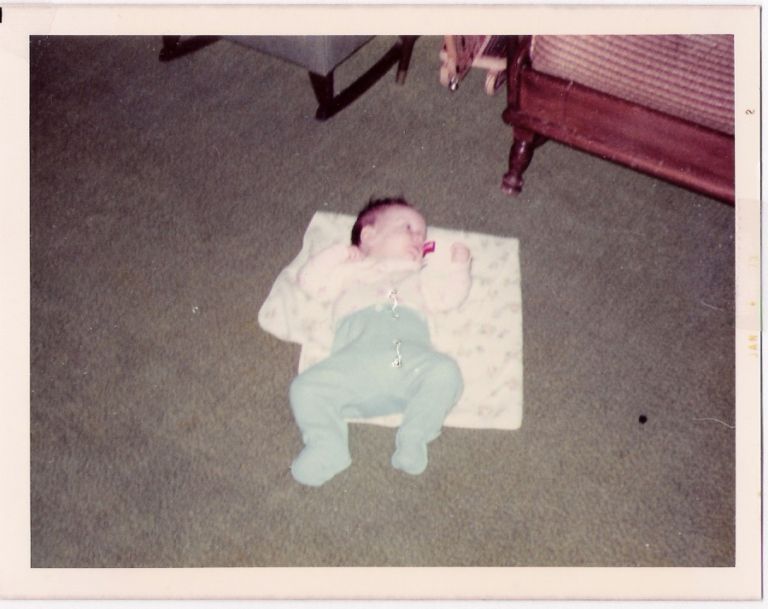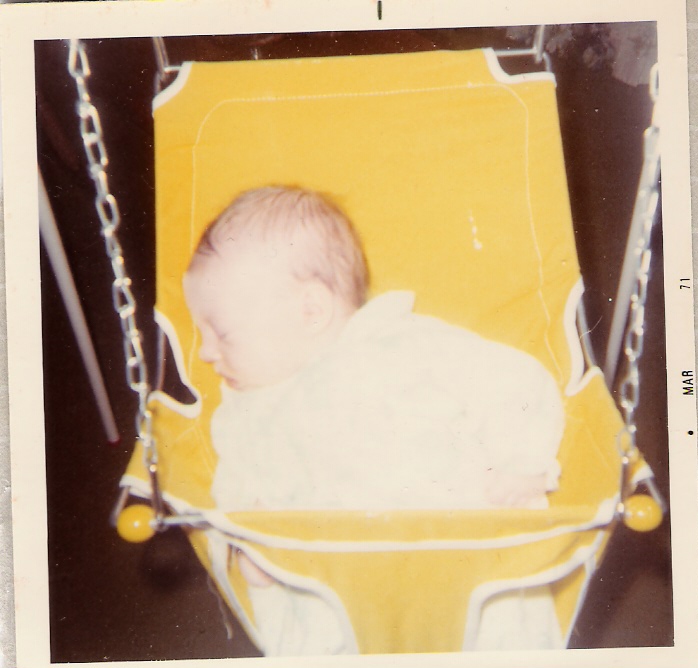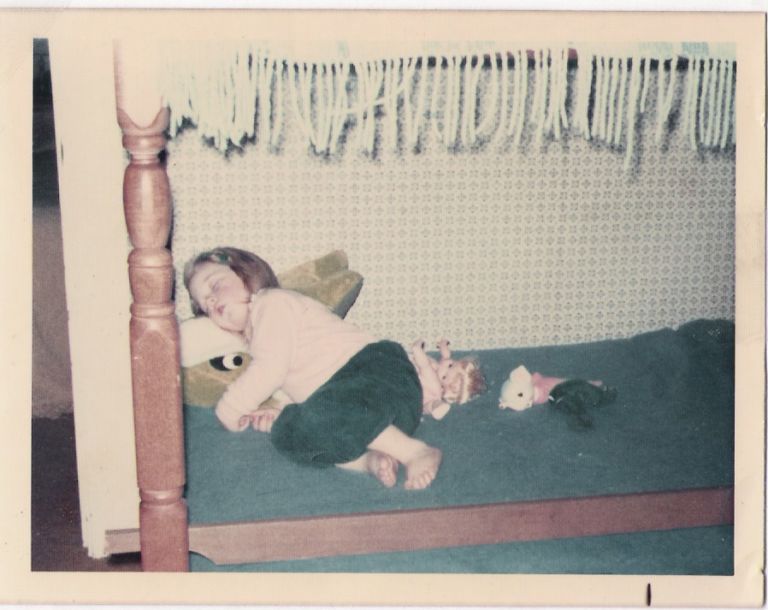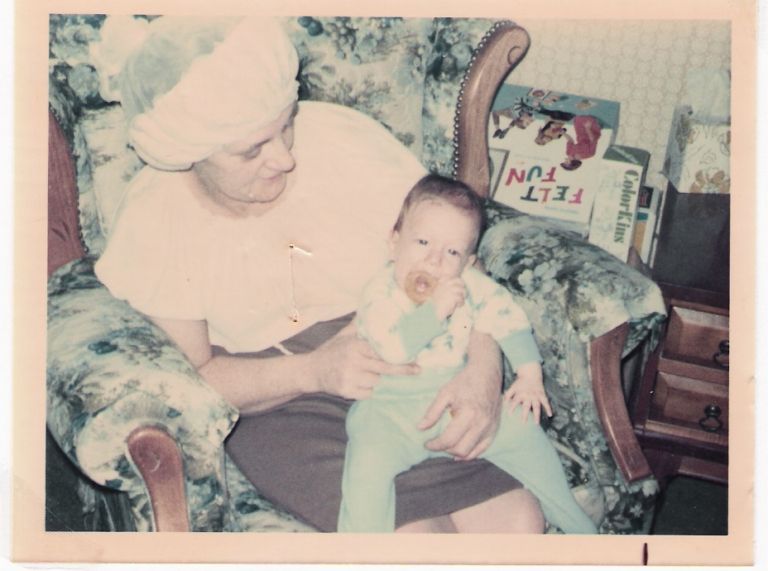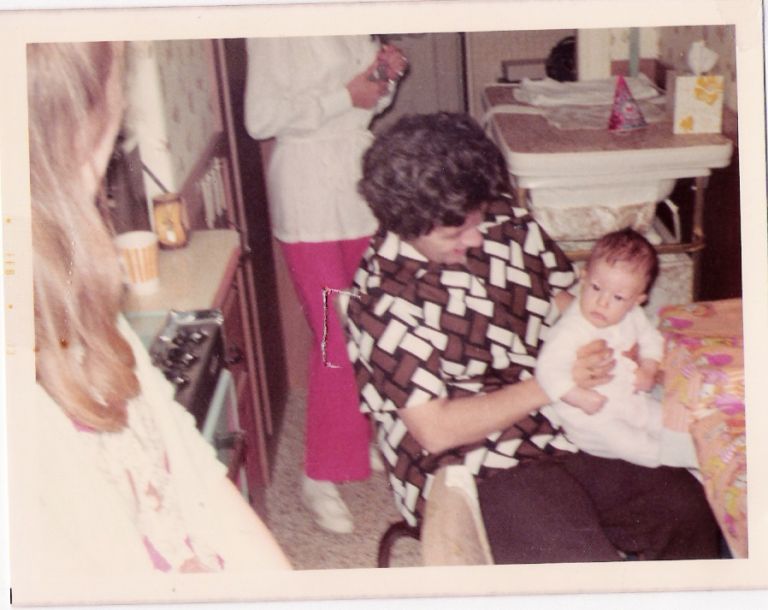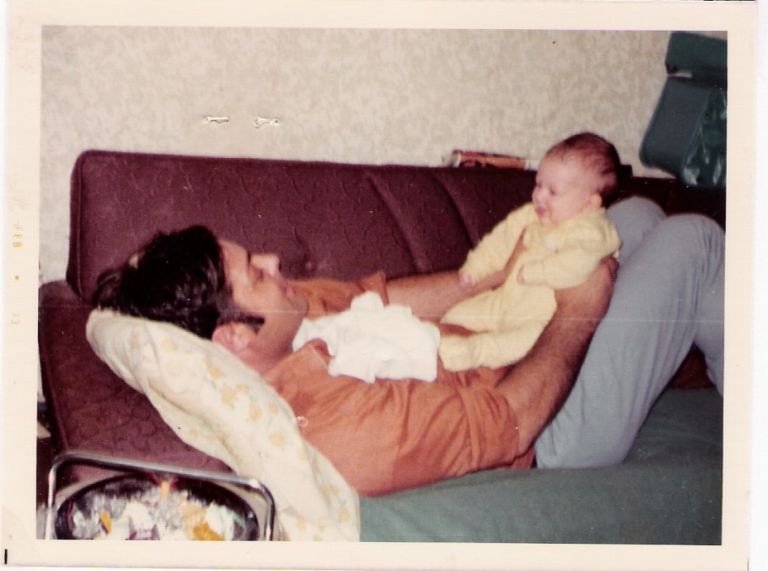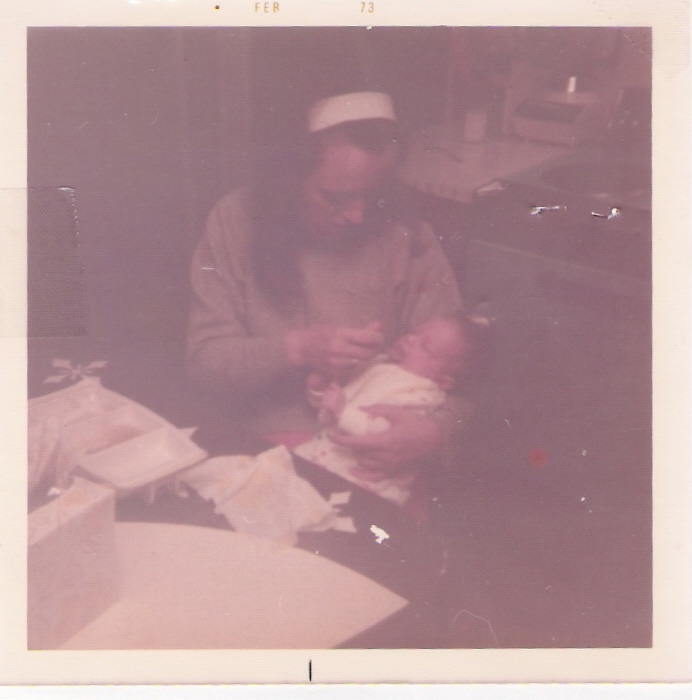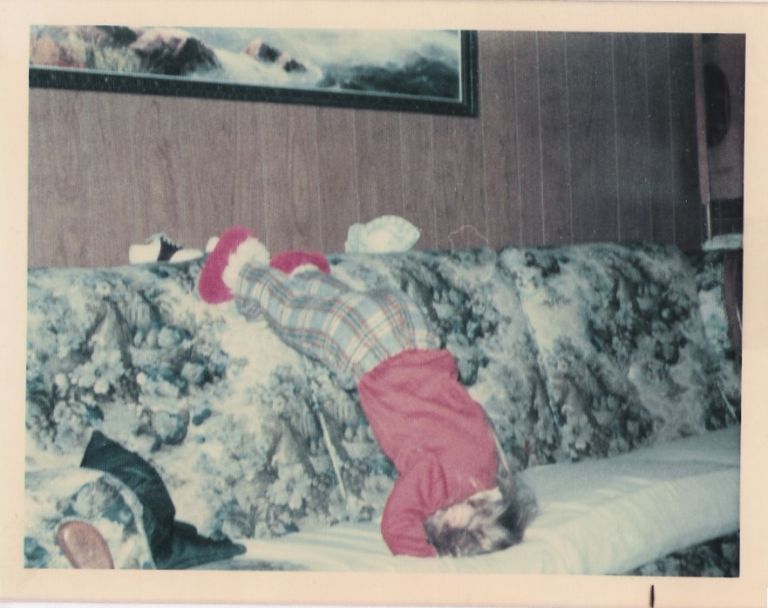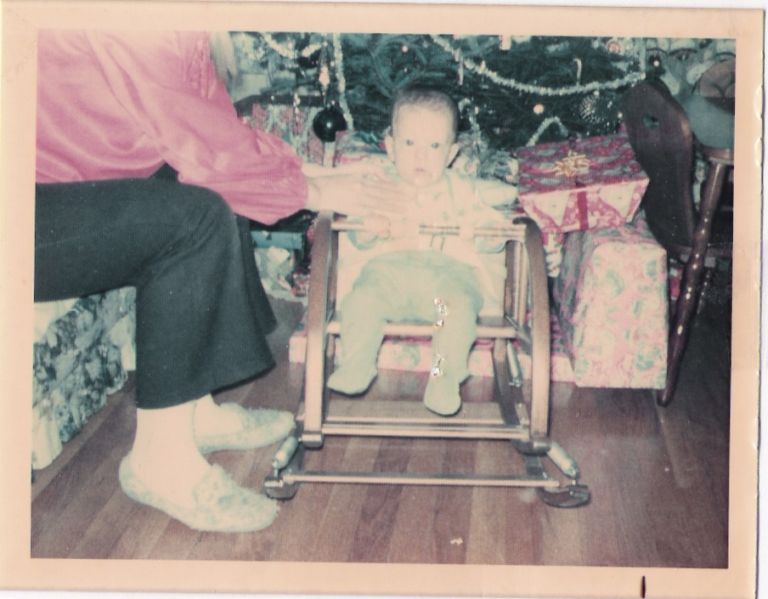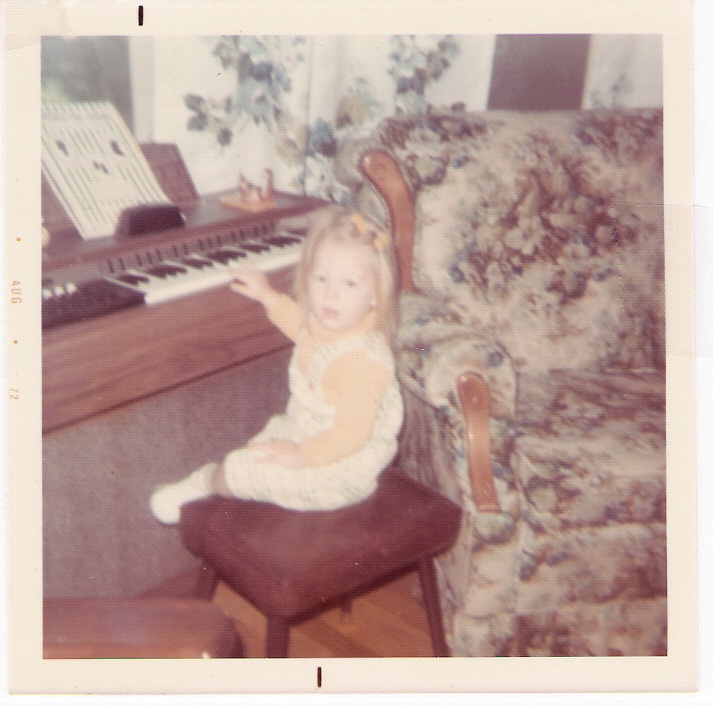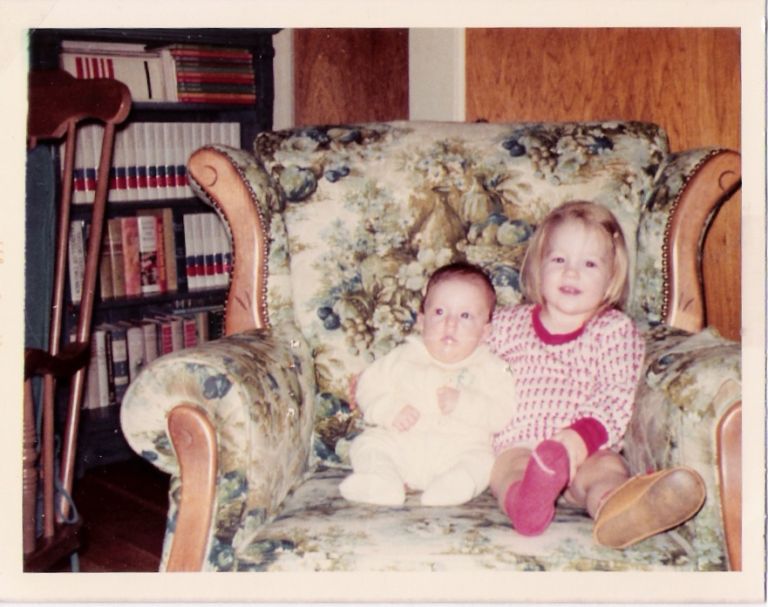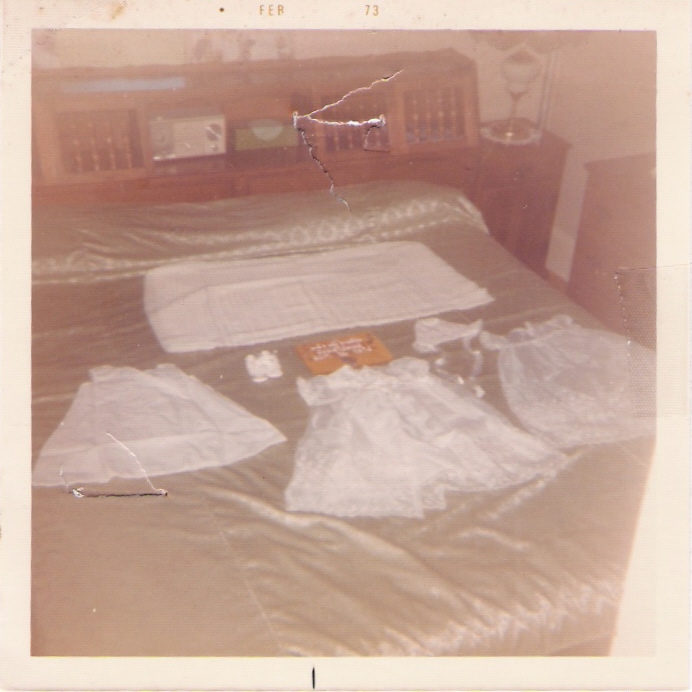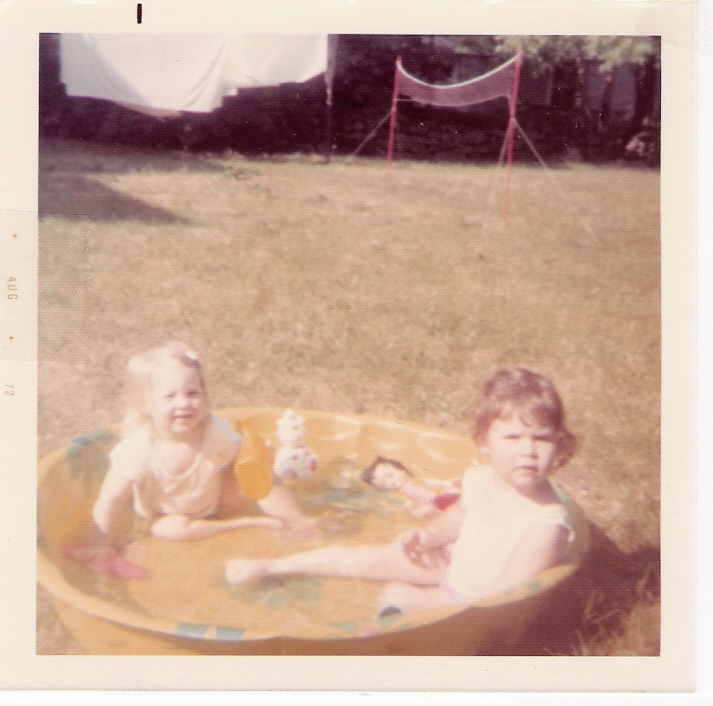 _______________________________________________________________________________________