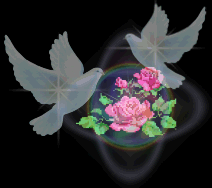 I've Been So Blessed, I've Got To Say



Life hasn't been just a bed of roses
I'll have to admit that is true.
There has been some mighty hard days.
Some days I have been so blue.

There's been trials and temptations
That have come my way.
There have been challenges in this life.
But over all, I've been so blessed, I've got to say.

For each valley that I've walked through
I've come out a better and stronger person.
And the great majority of the time
On that mountain He's allowed me to stand.

I've rather have the mountain top
Where the sweet breezes blow each day.
But I know that sometimes the valleys must come.
God allows us to grow stronger that way.

So I thank Him for the valleys, too,
That He has allowed to come my way.
I've grown stronger each time I've walked through.
And thank God, over all, I've been blessed so, I've got to say.

My blessings far, far, far outweigh
The times in the valley I was dealt a test.
And by faith, I just have to believe
The years to come are going to be my best.

So Thank You Lord for loving me so.
For all that you do and say.
For all the blessings you have in store.
And, over all, I've been blessed so, I've got to say.

© Copyright 2009, by Gene Minix.
All rights reserved.












To email me click on the cross
Page created by God
and Bobbie Wilson
November 2, 2011