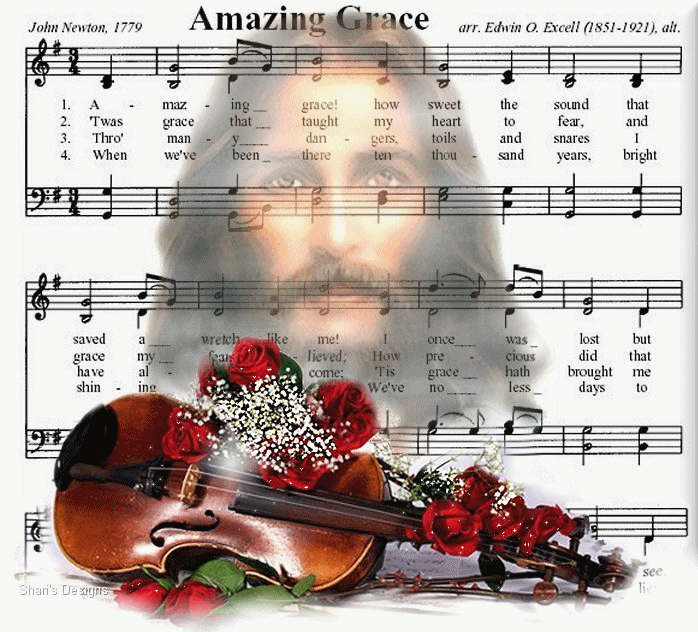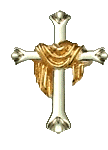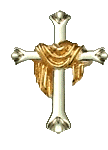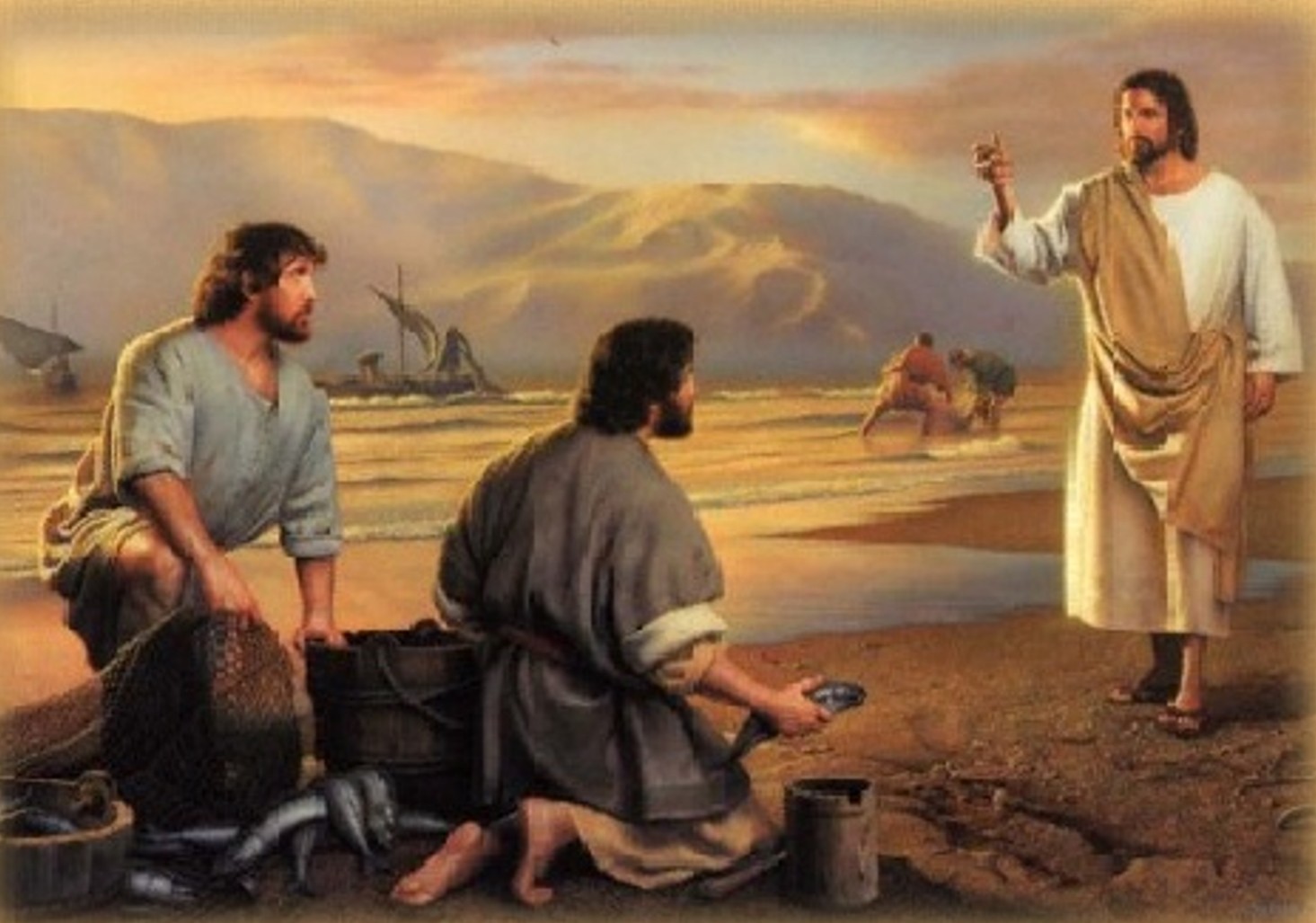 Let me tell you about a Vision from God that started a real group of men on fire for the Lord !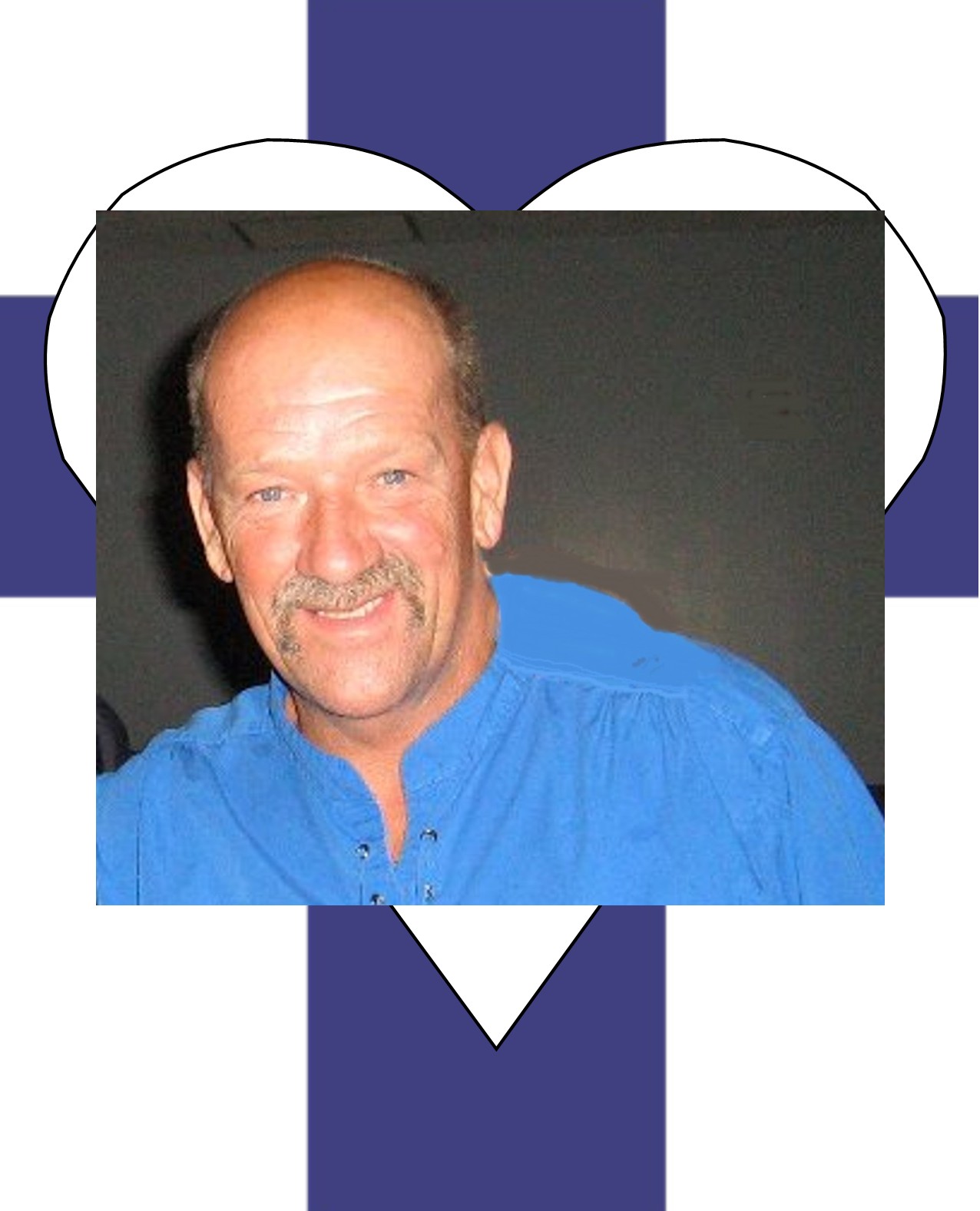 Rod Gudroe
Fishers Of Men
"Fishers Of Men" started with a vision from God to Rod Gudroe. One night in 2002 he was talking to Glen Weeks and shared it with Glen. In 2005 a few years later,Rod met up with Emmett Butts and they started the band by practicing in Rod's garage.


After asking Glen to come along ,Elijah Gudroe, Rod's son joined and they began "Fishers of Men". Soon after Emmett left, Stew Kenney joined us. Steve Pratt soon followed shortly after.

The next few years saw many changes with Storme Shaw, Rob Walker, Joe Bolf, and Dale Harrington coming aboard, with Stew, Joe, David and Storme leaving eventually.

We believe God created music before the beginning of time to worship Him with. Over the past 20-30 years a new type of Christian music has evolved.

Our vision is to show people that true religion isn't the stereotype that most people think it is. Also, that TRUE Christians leave the judging up to God.

We simply want to encourage people to recognize that life has way more to offer than what they think, and to think about what really happens at death.

We are all here to lead worship to our Creator. The band simply wants to glorify the Lord Jesus Christ with a more Modern Contemporary sound that rocks your socks off and to get EXCITED about being a Christian rather than DEAD religion!!
Grace and Peace.

FOM Description:
We have our own recording studio in Palmyra. We have 2 CD's out at this time. Tacklebox, and Fishfood. Contact us if you would like one. We also depend on donations at churches and Christian venues to help us run our van and to make T-shirts and CD's. We are a registered non -profit organization.

Band Interests:
Are that we love to do free concerts to help raise money for people with unfortunate circumstances such as Cancer, loss of jobs/home, and other misfortunes. We take a 7-10 day trip every year to New Orleans to help victims of Katrina and play for churches and outdoor venues along the way. Please contact us if you are looking for a FREE band to help.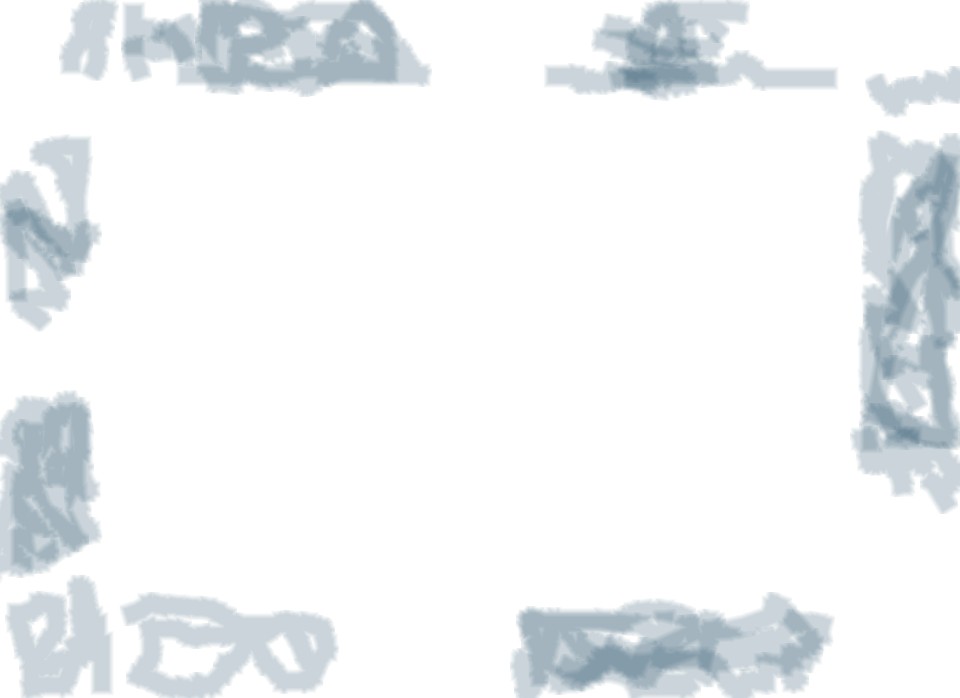 Here are a few of our concerts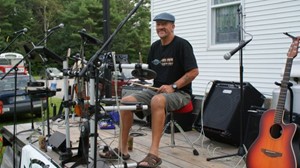 Windsor Maine Concert.
November 17, 2008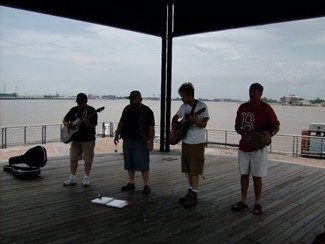 In New Orleans playing for the homeless. January 1, 2009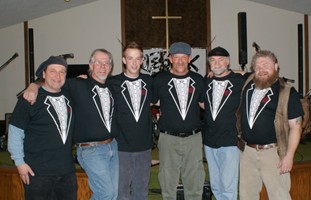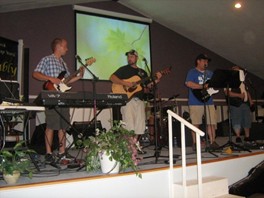 It sure is your Auburn church! We love all the wonderful people at your church,including you,lol. February 19, 2009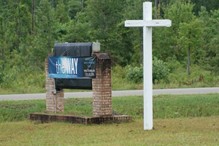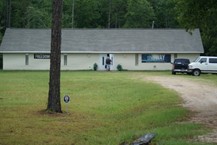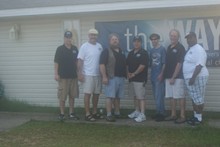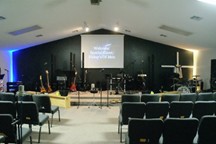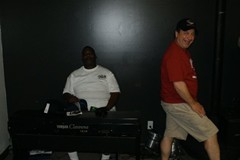 Out front at the church - in Long Beach, MS . July 8th Concert in Mississippi

Steve clowning around with Ron. - in Long Beach, MS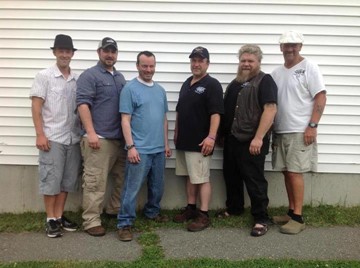 Fishers of Men is playing at
Wayside Park in downtown Dexter
from 6-7:30pm. August 28 , 2012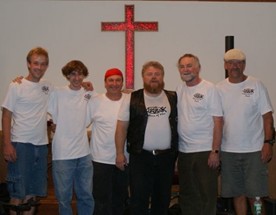 Playing Norway
Nazarene Church.
October 3, 2009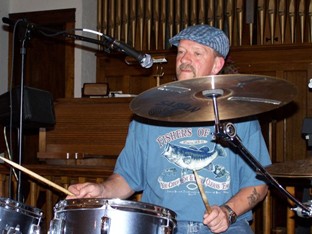 New Hope Baptist Church
February 7, 2005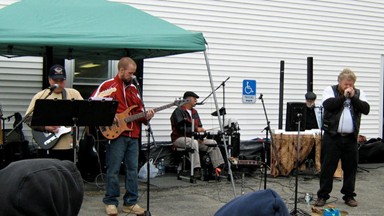 Stillwater Methodist Church at Family Fun Fair
February 27, 2010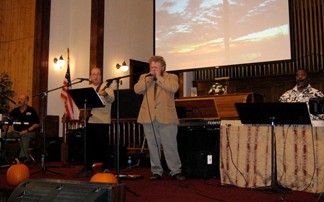 Fishers of Men playing at New Hope Baptist Church in Dexter, April 17, 2010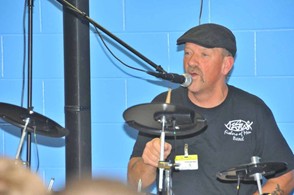 Charleston Correctional Facility concert.
June 13, 2010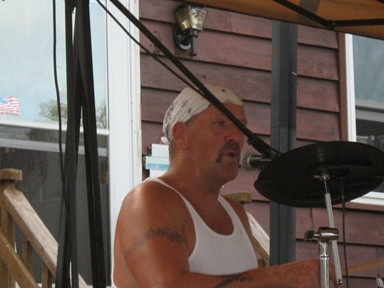 Yarmouth Maine concert last summer August 4, 2010.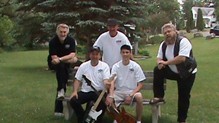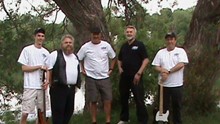 New Orleans August 6, 2010
Glen Weeks with Storme Shaw , Steven Pratt,
Rod Gudroe and Dave Wilkes.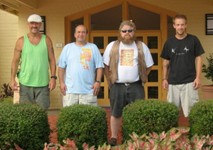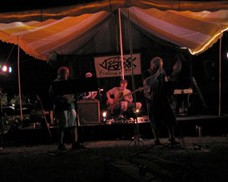 August 28, 2010 FISHERS OF MEN Annual Christian Rock Festival. Fri nite 8/27 (6-10pm) and Sat 8/28 (12 noon-10pm). There will be a LOT OF MUSIC and a few special speakers. Free burgers, dogs, chips, fun, fellowship, music, and games for the kids, besides a swimming pool. ALL FREE!! Special guests include, Like Minded, Reconcile, Emmett B., Patrick Shepard of Soul view, and Ron Stevens from Cleveland Ohio, and Bill Rae from Manna Ministries. All are welcome. Bring a lawn chair. If you want to come and want to bring a salad or dessert then great. If not, then just please come anyway. Great for families or singles!! :)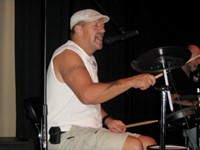 Milo Maine Concert
October 6, 2010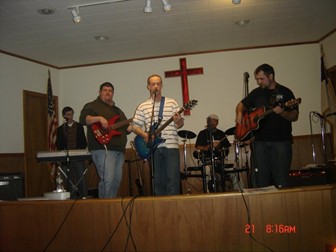 November 20, 2010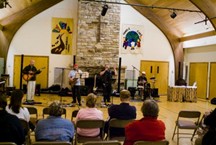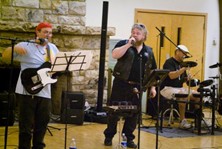 At Pennsylvania USA !!
May 14, 2011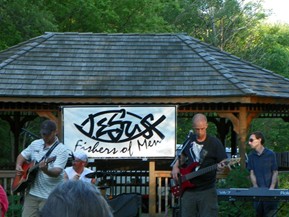 May 14, 2011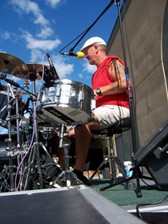 October 19, 2011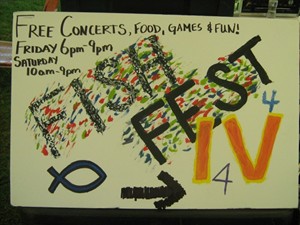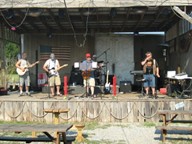 This was taken in Mississippi.it was 95 degrees and humid. We were directly in the sun too. I never complain about the heat because I live in Maine. I love it!!!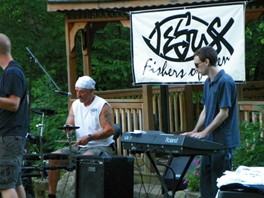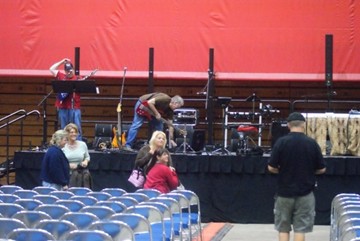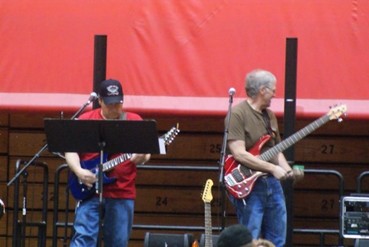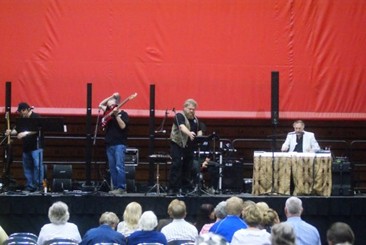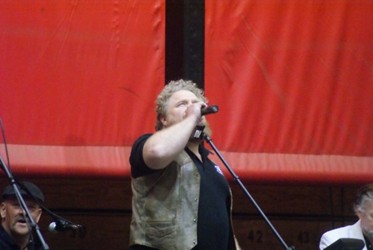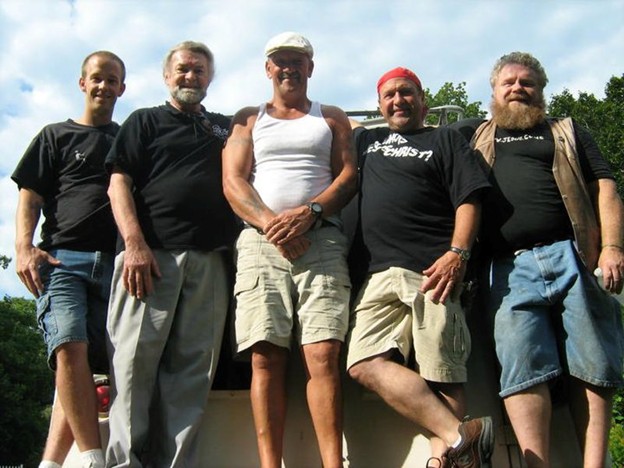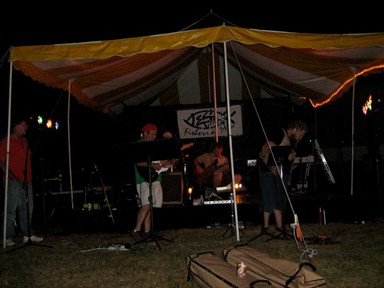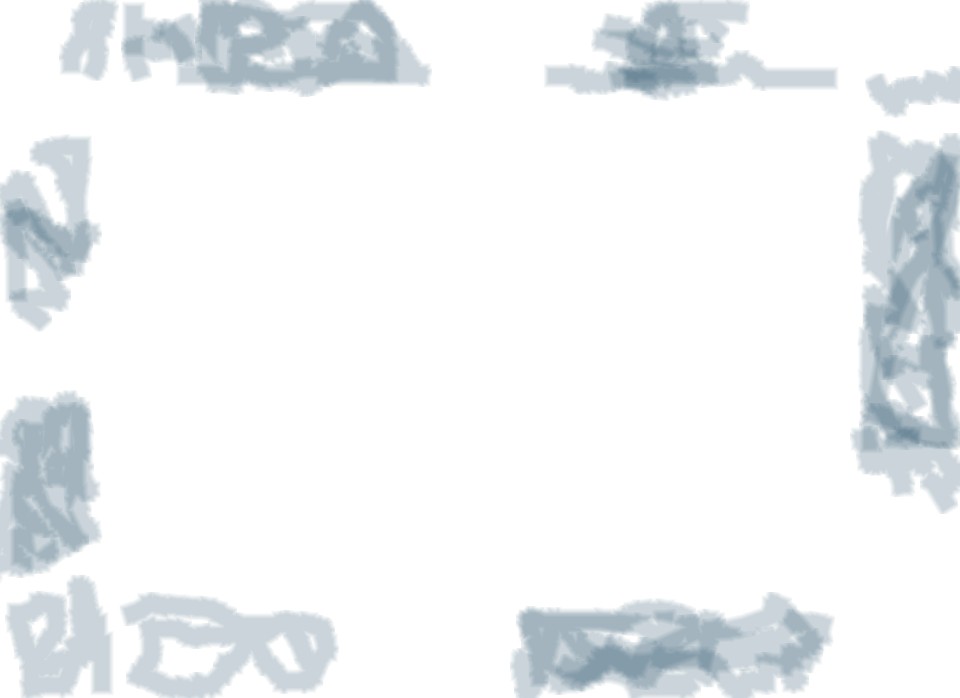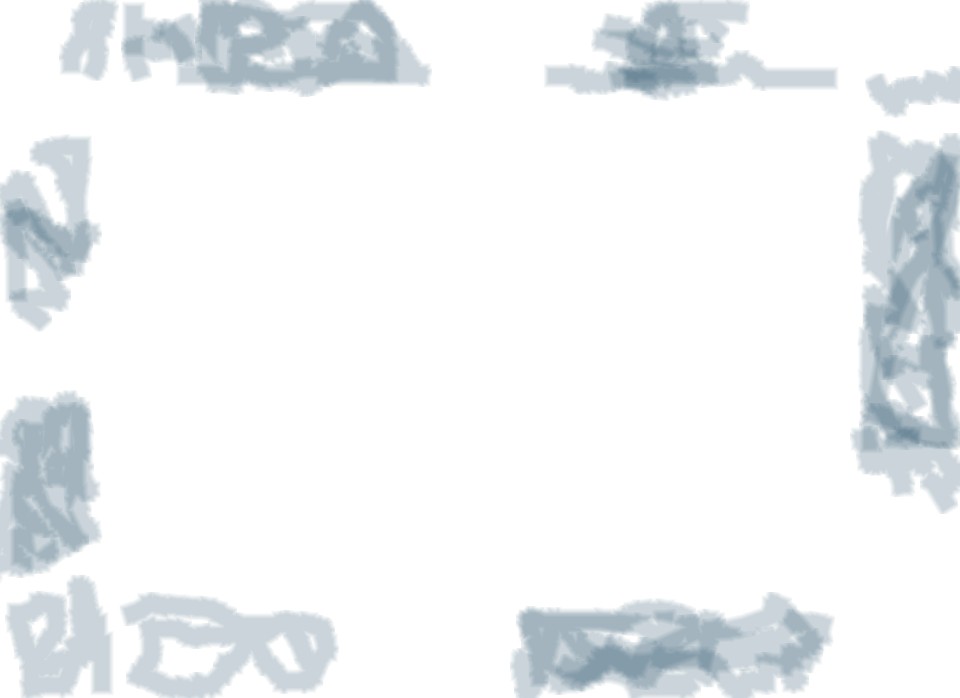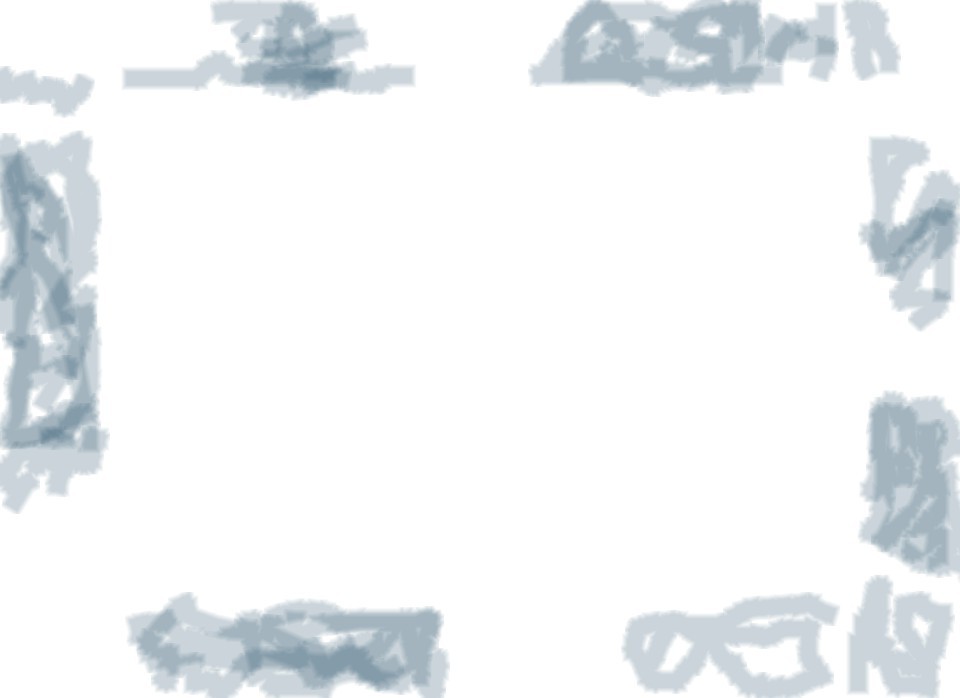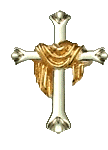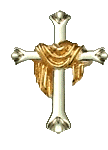 Double click to edit
Created by God
and Bobbie Wilson
September 6, 2012
The above amazing on fire for the Lord band, "Fishers Of Men."
They will give FREE Concerts to further the Lord's words and love to all who need them, just ask and have a cause for help !

Booking Agent: Rod Gudroe: 240-5508 or Glen Weeks: 379-2412

Press Contact: rodgudroe@yahoo.com

https://www.facebook.com/pages/Fishers-of-Men-Maine/87479827337

http://www.reverbnation.com/band-promotion#!/fishersofmenmaine


To email webmaster please click on the roses