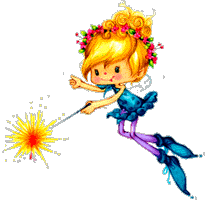 " Success Is Yours! Start With A... "


1.Avoid working just for power and money.

2.Be honest, reliable, faithful, and aggressive.

3.Choose your friends carefully.

4.Don't be afraid to take risks.

5.Establish goals and work systematically toward achieving them.

6.Free rides don't exist.

7.Get it done.

8.Have confidence that you can make a difference.

9. Invite constructive criticism.

10.Just doing enough to get by, won't it done.

11.Keep from making excuses.

12.Listen, learn, and always work to improve your mind.

13.Mean what you say, and say what you mean.

14.Never, ever give up on your dreams.

15.Only one person can control you, and that's you.

16.Pray.

17.Quality , not quantity.

18.Respect others.

19.Sometimes, slow down and smell the roses.

20.Treat others with respect, and they'll respect you.

21.Use your assets wisely.

22.Voice your opinions

23.Work hard as possible, without forgetting your loved ones.

24.X expect obstacles, but accept challenges.

25.You are in charge of your own actions.

26. Zap obstacles, and reach for the stars !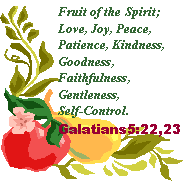 To email me click on the fruit
Created by God
and Bobbie Wilson
11/27/2000